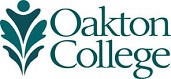 News from Oakton: March 5, 2013
Hellenophiles Unite at Oakton's Skokie Campus
If you're a Hellenophile, you won't want to miss "Odysseus, Voyager: Past and Present," Wednesday, March 6, 7 – 8 p.m., at Oakton's Skokie campus, 7701 North Lincoln Avenue (Room P103). Sponsored by Oakton's Library, the free event is part of the community-wide festival "Coming Together in Skokie," an annual celebration that spotlights the diverse heritages that comprise the Village of Skokie.
This year's "Coming Together in Skokie" highlights ancient and contemporary Greek culture. The program, now in its fourth year, features book discussions, films, lectures, special events, and more.

"Odysseus, Voyager: Past and Present," presented by Constantine Ress, Ph.D., Oakton instructor of geography, explores Odysseus' adventures and voyages from Troy through the Greek Islands to the island of Lotus, the Sicilian Archipelago, and the Mediterranean Sea. Discuss Homer's epic poem The Odyssey, and share the experiences that bring out the Odysseus – the "voyager" – within you.
Visit comingtogether.skokielibrary.info for a full list of "Coming Together in Skokie" activities.
How to Succeed in Business Without Really Trying Concludes its Run at Oakton
How to Succeed in Business Without Really Trying – featuring a gender-bending twist – concludes its run at Oakton's Footlik Theater, 1600 East Golf Road, Des Plaines, this week.
Determined to get ahead, young and ambitious window washer J. Pierrepont Finch rises from mail room worker to chairman of the board – and finds love along the way – at the World Wide Wicket Company, with the help of an invaluable little book: How to Succeed in Business Without Really Trying.
Final chances to join the "Brotherhood of Man" are at performances scheduled:
Thursday, March 7, 7:30 p.m.
Friday, March 8, 8 p.m.
Saturday, March 9, 8 p.m.
Sunday, March 10, 2 p.m.
Presented by the Performing Arts at Oakton, tickets are $12 for general admission; $10 students and seniors; and $8 for groups of 15 or more. Call 847.635.1900 to purchase.
Oakton Art Students and Faculty Showcase Their Talent at The Nature Project
Art students and faculty from Oakton Community College will showcase their ecologically-themed works at The Nature Project, which opens Friday, March 8, at the Brickton Art Center, 306 Busse Highway, Park Ridge. The exhibit is free and open to the public.

The Nature Project emphasizes "going green" and will feature many different art forms, including paintings, ceramics, sculpture, photography, and drawings. Curated by Lou Pierozzi and Judy Langston, members of Oakton's Art Department, and organized by Oakton's Museum Studies students and faculty, this collaborative exhibition provides the opportunity to view high-quality artwork of all mediums.
On opening night, the public is invited to a free gala reception from 7 – 9 p.m. The exhibition runs through Saturday, April 20.
The Brickton Art Center is open Monday through Thursday, 10 a.m. – 5 p.m., Friday 10 a.m. – 4 p.m., and Saturday, 10 a.m. – 2 p.m.
For more details, contact Lou Pierozzi at 847.635.1838 or lpierozz@oakton.edu, or Judy Langston at 847.376-7106 or clouds@oakton.edu.
Attend Free Health Career Information Sessions in March at Oakton
Embark on a thriving health care career when Oakton's campuses in Skokie (7701 North Lincoln Avenue), and Des Plaines (1600 East Golf Road) host several free information sessions in March.
Upcoming seminars include:
Health Information Technology
Monday, March 18, 6 p.m.
Room 1604, Des Plaines
Radiologic Technology
Tuesday, March 19, 2:30 p.m.
Room A151, Skokie
Physical Therapist Assistant
Tuesday, March 19, 6:30 p.m.
Room 1604, Des Plaines
Medical Laboratory Technology and Phlebotomy
Thursday, March 21, 2 p.m.
Room 1604, Des Plaines
Sessions showcase the College's degrees and certificates in these health career programs and faculty will be on hand to discuss course requirements and industry trends.
To reserve your spot, visit www.oakton.edu/healthcareers or call 847.635.1700.

Explore the Future of Feminism at Oakton Conference
Examine feminism through diverse lenses from women involved in academics, science, literature, activism, and art at the one-day conference Futuristic Feminism: Visionary Perspectives Across the Disciplines, 8:30 a.m. – 5 p.m., Friday, March 22, at Oakton Community College, 1600 East Golf Road, Des Plaines.
Award-winning spoken word poet and activist Kelly Zen-Yie Tsai will serve as the keynote speaker. Chicago-born Tsai is a Chinese Taiwanese American who was a founding member of Sirenz, an all-female spoken word group that weaves together experiences of the Asian, Black, and Latina American diasporas. For the past decade, she has been one of the country's leading innovators of spoken word poetry, touring extensively and appearing in more than 500 shows in Canada, China, England, France, Germany, Kenya, the Netherlands, Trinidad, and the United States. In addition, Tsai appeared on three seasons of the Peabody Award-winning Russell Simmons Presents HBO Def Poetry. As a writer, filmmaker, performer, and multidisciplinary hip hop theater artist, she strives to broaden the impact of spoken poetry as a tool to transform political realities, revolutionize arts and entertainment, and empower audiences around the world.
Sponsored by Oakton's Women's and Gender Studies Program, the seminar also features Teresa Woodruff, Ph.D., director and founder of the Women's Health Research Institute at Northwestern University, and Sarah B. Rodriguez, Ph.D., lecturer at the Feinberg School of Medicine at Northwestern University. The Institute encourages women to pursue careers in the sciences, and fosters research that explores the sex and gender determinants of health and disease with an emphasis on women's health. Rodriguez's scholarly work and teaching also focuses on women's health, especially reproductive and sexual health.
Participants may choose from more than 10 small group sessions throughout the day. Topics include future directions in sex, gender, and health research; body image and eating disorders; and femme fatale characters.
Registration is $35 in advance (deadline Monday, March 18), $50 at the door, and $20 for students. Registration includes continental breakfast, lunch, and a dessert reception.
For more information, visit www.oakton.edu/WGSconference or contact Kathleen Carot at 847. 376.7061, or kcarot@oakton.edu.
Hoop it up at March Madness Fundraiser
Hoop it up while supporting a great cause Saturday, March 23, at The Glen Club, 2901 West Lake Avenue, Glenview during March Madness, a fundraiser benefitting  Oakton's Student Scholarship Fund. The fun begins at 7 p.m.
Enjoy complimentary cocktails, delicious hors d'oeuvres, an enticing raffle, and an area to watch games from the 2013 NCAA Men's Division I Basketball Tournament. Entertainment will be provided by The Moods, award-winning artists who have performed with and opened for major talents including The Temptations, The Spinners, Mary Wells, Bernie Mac, Chuck Berry, Little Richard, and The Stylistics.
Help students in need as you cheer for your favorite team and dance the night away. Casual or athletic-inspired attire encouraged.
General tickets are $50 and tickets purchased at the door will be $60 each.
For tickets, call 847.635.1893, or mmontana@oakton.edu.
Oakton's Baseball Team Nationally Ranked
In the latest National Junior College Athletic Association (NJCAA) Division II Top 20 National Baseball Poll released on February 27, Oakton's baseball team (4-0) checks in at No. 18. The Raiders began the 2013 season by sweeping two doubleheaders played at the Metrodome in Minneapolis. On February 22, Oakton bested nationally-ranked Century College by the identical scores of 4-3 in the twinbill. On February 21, the Raiders defeated the University of Winnipeg-Wesman 7-4 and 5-3.
"I'm not surprised we are nationally ranked," said Raiders head coach Bill Fratto. "We worked extremely hard to get ready for the season and I expect with the talent we have, our team will climb in the national rankings."
Offensively, freshman outfielder Josh Jyawook (Fremd) leads the team with a .667 batting average, which also ranks third in NJCAA Division II. 
The Raiders will be heading to the Sunshine State March 9 – 15 for their annual Florida trip. During the week-long getaway, Oakton will play 11 games against top teams from across the nation.
"Playing high-caliber teams will only prepare us for another championship run," said Fratto. "Our players are ready for the challenges ahead."