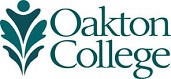 News from Oakton: March 19, 2013
 Poet Kelly Zen-Yie Tsai Headlines Oakton Conference
Award-winning spoken word poet and activist Kelly Zen-Yie Tsai will serve as the keynote speaker for Futuristic Feminisms: Visionary Perspectives Across the Disciplines, a one-day conference sponsored by Oakton Community College's Women's and Gender Studies Program on Friday, March 22, at the College's Des Plaines campus, 1600 East Golf Road. The event opens at 8:30 a.m. and runs through 5 p.m.

Chicago-born Tsai is a Chinese Taiwanese American who was a founding member of Sirenz, an all-female spoken word group that weaves together experiences of the Asian, Black, and Latina American diasporas. For the past decade, she has been one of the country's leading innovators of spoken word poetry, touring extensively and appearing in more than 500 shows in Canada, China, England, France, Germany, Kenya, the Netherlands, Trinidad, and the United States. In addition, Tsai appeared on three seasons of the Peabody Award-winning Russell Simmons Presents HBO Def Poetry. As a writer, filmmaker, performer, and multidisciplinary hip hop theater artist, she strives to broaden the impact of spoken poetry as a tool to transform political realities, revolutionize arts and entertainment, and empower audiences around the world.

Futuristic Feminisms also features Teresa Woodruff, Ph.D., director and founder of the Women's Health Research Institute at Northwestern University, and Sarah B. Rodriguez, Ph.D., lecturer at the Feinberg School of Medicine at Northwestern University. The Institute encourages women to pursue careers in the sciences, and fosters research that explores the sex and gender determinants of health and disease with an emphasis on women's health. Rodriguez's scholarly work and teaching also focuses on women's health, especially reproductive and sexual health.

Participants may choose from more than 10 small group sessions throughout the day. Topics include future directions in sex, gender, and health research; body image and eating disorders; and femme fatale characters.

Registration is $35 in advance (deadline Thursday, March 21), $50 at the door, and $20 for students, and includes continental breakfast, lunch, and a dessert reception.

For more information, visit www.oakton.edu/WGSconference or contact Kathleen Carot at 847. 376.7061, or kcarot@oakton.edu.
Oakton's Version of March Madness Comest to Glenview March 23
March Madness is one of the most prominent annual sporting events in the United States. Join Oakton's version of March March, an entertaining fundraiser benefiting Oakton's Student Scholarship Fund on Saturday, March 23, at The Glen Club, 2901 West Lake Avenue, Glenview. Tip-off is at 7 p.m.
Enjoy complimentary cocktails, delicious hors d'oeuvres, an enticing raffle, and an area to watch games from the 2013 NCAA Men's Division I Basketball Tournament. Entertainment will be provided by The Moods, award-winning artists who have performed with and opened for major talents including The Temptations, The Spinners, Mary Wells, Bernie Mac, Chuck Berry, Little Richard, and The Stylistics.
Help students in need as you cheer for your favorite team and dance the night away. Casual or athletic-inspired attire encouraged.
General tickets are $50 and tickets purchased at the door will be $60 each.
For tickets, call 847.635.1893, or mmontana@oakton.edu.
It's Not Easy Being Green - Help with Oakton's Forest Restoration Efforts 
Oakton's Des Plaines campus is situated on 174 acres along the Des Plaines River, next to a Cook County Forest Preserve. The forestland shelters deer, coyotes, owls, and a wide range of wildlife. Now, this precious "green asset" needs some extra care. The Ecology Club at Oakton invites volunteers to help with its ongoing forest restoration efforts, 9 a.m. – 1 p.m., Saturday, March 23, at the Des Plaines campus, 1600 East Golf Road.
Volunteers will meet at the north end of Parking Lot A, rain or shine. Continental breakfast will be served at 8:30 a.m. Youth workers (age 16 and younger) must be accompanied by an adult.
Expect to do some physical activity -- including cutting and burning European buckthorn and other invasive plants. Participants also may observe a "controlled burn" if conditions allow. Volunteers should wear warm, comfortable work clothes and boots. Gloves, eye protection, and tools will be provided.
Registration is required. To participate in the forest restoration effort, RSVP to ecoakton@gmail.com.
Heat up Your Summer with Classes at Oakton
The weather will soon be heating up and so will classes at Oakton Community College. Register for summer 2013 classes starting Monday, March 25. Eight-week classes begin Monday, June 3, and seven-week classes start Monday, June 10.
Summer semester class listings may be found online at www.oakton.edu, or in the Summer 2013 Credit and Noncredit Schedule, available at the campuses in Des Plaines (1600 East Golf Road), and Skokie (7701 North Lincoln Avenue).
Register in person at either campus Monday through Thursday, 8:30 a.m. - 7 p.m.; Friday, 8:30 a.m. - 5 p.m.; and Saturday, 9 a.m. -12 p.m. Students with a current application on file may register online at my.oakton.edu.
For more information about classes, call 847.635.1741 (Des Plaines), or 847.635.1400 (Skokie).
Northbrook Native Kevin Coval Returns to Oakton for Hip-Hop Reading
Northbrook native Kevin Coval will read selections from his latest book of poems at 6 p.m., Tuesday, April 2, as part of the Chicago Writers Series at Oakton Community College, 1600 East Golf Road, Des Plaines. Readings are free and open to the public.
A graduate of Glenbrook North High School, Coval is co-founder of Louder than a Bomb: The Chicago Youth Poetry Festival, and a veteran of Chicago Public Radio and HBO's Russell Simmons Presents Def Poetry Jam. His new work, Shtick, is a sweeping exposition on Jewish-American culture in all its bawdy, contradictory, and inventive glory. Booklist Magazine calls Coval a line-crosser and bridge builder – of suburb to the city, white to black to Jewish, literature to hip hop.
This program is generously funded by the Oakton Educational Foundation and student activity fees.
For more information, contact Lynn Woodbury at (847) 635-1953 or woodbury@oakton.edu. 
Begin Your Career in Early Childhood Education at Oakton
Careers in early childhood education are thriving! According to the Occupational Outlook Handbook, jobs in this field are expected to increase by more than 17 percent between 2013 and 2020. Learn more about the early childhood education profession at free informational sessions in April at Oakton's campuses in Skokie (7701 North Lincoln Avenue), and Des Plaines (1600 East Golf Road).
Upcoming presentations include:
Tuesday, April 2, 6:30 p.m.
Room C140, Skokie.
Wednesday, April 3, 6:30 p.m.
Room 1605, Des Plaines
Sessions showcase the College's early childhood education degrees and certificates. Also learn about Illinois credentials and transfer agreements. Get the answers to your questions from professionals, including which courses to take. Light refreshments will be served.
For more information, contact Sheila Kerwin-Maloney at 847.635.1752, keelawee@oakton.edu, or Mary Pat Martin at 847.376.7057, mpmartin@oakton.edu.
Students Showcase Their Art Talent Oakton Exhibition
OakArt 2013, an annual exhibition that celebrates the creativity of student artists, opens Thursday, April 4, at the Koehnline Museum of Art, 1600 East Golf Road, Des Plaines. Open to the public, the free exhibition runs through Friday, April 26.
The complimentary display, open to the community, runs through Friday, April 26, and will feature paintings, drawings, ceramics, digital art, and photography.
The Koehnline Museum of Art is open 10 a.m. – 6 p.m., Monday through Friday, and 11 a.m. – 4 p.m., Saturday.
For more information, call 847.635.2633, or visit www.oakton.edu/museum.