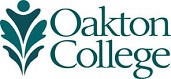 News from Oakton: March 26, 2013
Register Now for Oakton Summer Classes
Fall Registration Opens April 8
The temperatures may still be chilly, but it's never too early too think warm thoughts! Register now for summer 2013 classes at Oakton Community College. Eight-week classes begin Monday, June 3; seven-week classes start Monday, June 10.

Summer semester class listings may be found online at www.oakton.edu, or in the Summer 2013 Credit and Noncredit Schedule, available at the campuses in Des Plaines (1600 East Golf Road) and Skokie (7701 North Lincoln Avenue).

Register in person at either campus Monday through Thursday, 8:30 a.m. - 7 p.m.; Friday, 8:30 a.m. - 5 p.m.; and Saturday, 9 a.m. - 12 p.m. Students with a current application on file may register online at my.oakton.edu.

And while the leaves won't turn gold and brown for a few months, fall semester registration at Oakton opens Monday, April 8. Fall credit class listings can be found online at www.oakton.edu. Fall semester begins the week of August 19.

For information about classes, call 847.635.1741 (Des Plaines) or 847.635.1400 (Skokie).


Visit Oakton's Des Plaines Campus March 29
Discover why Oakton is the perfect place to start or continue your college education during a campus visit on March 29 (Good Friday), at 10 a.m., at the College's Des Plaines campus, 1600 East Golf Road (Room 1550). Most high schools are closed this day.
The session will feature information about admission, career and transfer programs, financial aid, student services, and extracurricular activities. Oakton faculty, administrators, staff, and students will be available to answer questions.
Oakton offers associate's degrees and certificate programs for students planning to move on to four-year colleges or universities, as well as those preparing for employment in a variety of careers. Accredited by The Higher Learning Commission of the North Central Association of Colleges and Schools, the College is recognized by the Illinois Community College Board and is a member of the American Association of Community Colleges.
To reserve a spot, call 847.635.1835 or visit www.oakton.edu/visit.
International Film Fest Features Slumdog Millionaire
Travel the globe without leaving your seat during Oakton Community College's 26th Modern Language Film Fest, April 1 - 4. Enjoy 12 free films from China, Egypt, France, Germany, and more at the College's campuses in Des Plaines (1600 East Golf Road), and Skokie (7701 North Lincoln Avenue). The movies, presented in their original languages with English subtitles, showcase the wide range of languages offered by the College.
This year's selections include:
Slumdog Millionaire (Hindi and Urdu, 2008). Winner of eight Academy Awards, this sleeper hit tells the story of Jamal Malik, a young man from the slums of Mumbai, who appears on the Indian version of Who Wants to Be a Millionaire? — exceeding everyone's expectations. Flashbacks reveal that the answer to each question is linked to key events in his life.
Letters to St. Nicholas (Polish, 2011). Five stories of five women and men intertwine in Warsaw on Christmas Eve. Winner of the 2012 Gydnia Film Festival's "Amber Lion" Award for biggest box office success, this film is a heart-warming, Christmas-themed romantic comedy with an ensemble cast.
The Matchmaker (Hebrew, 2010). During the summer of 1968, a teenager goes to work for a melancholic man and Holocaust survivor who gives unmarried clients "what they need, not what they want." Inspired by Amir Gutfreund's book When Heroes Fly.
North Face (German, 2008). Based on a true story, this suspenseful film centers around a 1936 competition to climb the most dangerous rock face in the Swiss Alps.
Other scheduled films include: Anna Akhmatova File (Russian, 1989); The Chorus (French, 2004); The Flowers of War (Chinese, 2011); I Wish (Japanese, 2012); Good-Bye Momo (Spanish, 2005); Modern Boy (Korean, 2008); Scherazade, Tell Me a Story (Arabic, 2009); and The Spectator (Italian, 2004).
The 26th Modern Language Film Fest is sponsored by Oakton's Office of Access, Equity, and Diversity and the Department of Modern Languages.
For more information, including show times, visit www.oakton.edu/newsevents/events/film_fest2013 or contact Modern Languages Department Chair Marguerite Solari, Ph.D., at 847.376.7012, or msolari@oakton.edu.
Poet and Northbrook Native Kevin Coval Returns to Oakton
Northbrook's own Kevin Coval will read selections from his latest book of poems, Shtick, at 6 p.m., Tuesday, April 2, as part of the Chicago Writers Series at Oakton Community College, 1600 East Golf Road, Des Plaines. Readings are free and open to the public.
Coval's new work is a sweeping exposition on Jewish-American culture in all its bawdy, contradictory, and inventive glory. Booklist Magazine calls him a line-crosser and bridge builder – of suburb to the city, white to black to Jewish, literature to hip-hop.
A graduate of Glenbrook North High School, Coval is co-founder of Louder than a Bomb: The Chicago Youth Poetry Festival, and a veteran of Chicago Public Radio and HBO's Russell Simmons Presents Def Poetry Jam.
This program is generously funded by the Oakton Educational Foundation and student activity fees.
For more information, contact Lynn Woodbury at (847) 635-1953 or woodbury@oakton.edu. 
Polish Your Skills at Oakton's Free Acting Workshop
Aspiring thespians: learn how to outshine the competition during your next casting call at a free workshop, Auditioning for Chicago Theater, 6:30 – 9:30 p.m., Tuesday, April 2, at Oakton Community College's Des Plaines campus, 1600 East Golf Road (Room 1829).
Led by Laura Sturm, acting and movement coach for Act One Studios and The Actor's Center in Chicago, the workshop covers how to find and sign up for auditions; choose and perfect a great monologue; practice cold readings; and discover some of the finer points of auditioning etiquette.
To register, contact Oakton Professor of Speech and Theater Patti Interrante at pinterra@oakton.edu. When registering, indicate if you have a memorized monologue you'd like to improve. Due to time constraints, the instructor will only critique monologues for the first five people who register.
Spotlight on Students at OakArt 2013 Exhibition
Oakton Community College art students will showcase their talent in painting, drawings, ceramics, digital art, and photography, at the free exhibition OakArt 2013, which opens Thursday, April 4, at the Koehnline Museum of Art, 1600 East Golf Road, Des Plaines. On opening night, the public is invited to a gala reception from 5 - 8 p.m.
This annual favorite is open to the community and runs through Friday, April 26.
The Koehnline Museum of Art is open 10 a.m. – 6 p.m., Monday through Friday, and 11 a.m. – 4 p.m., Saturday.
For more information, call 847.635.2633, or visit www.oakton.edu/museum.
Deadline for Play On Submissions Fast Approaching
Don't waste a minute! The deadline submission to Oakton Community College's Play On festival, which showcases the playwriting talent of community college students, is Friday, April 5.
Since 2009, Play On has showcased the play-writing talents of Illinois community college students. To celebrate its fifth year, the festival is expanding to include community colleges throughout the Midwest. Community college students in Illinois, Indiana, Michigan, Minnesota, and Wisconsin are encouraged to submit original one-act scripts (10 pages or less).
"Play On is unique – it's the only community college playwriting competition in Illinois," notes Kate Tillotson, the festival's co-founder. "Every year, we receive so many amazing scripts, and we're very excited about expanding our reach. I look forward to tapping into a new pool of talented playwrights from throughout the Midwest."
Aspiring playwrights should e-mail scripts as a Word document to Tillotson at katet@oakton.edu. Include a cover page listing name, phone number, mailing and e-mail address, and school name. Please note: only one submission is permitted per student. Winners will be notified in April.
Play On will take the stage at Oakton's Des Plaines campus, 1600 East Golf Road, July 23 - 25.
Get the Inside Scoop on Oakton's Technology Programs
Some of today's hottest careers are in the technology field. Stop by Oakton's Des Plaines campus, 1600 East Golf Road, on Thursday, April 11, from 4:30 - 7 p.m., for a free Technology Open House and find out how you can train for your dream job.
Get the inside information on a host of Oakton programs and courses, including:
Air Conditioning, Heating, and Refrigeration Technology
Automotive Technology
Computer Applications for Business
Computer Information Systems
Computer Science
Facilities Management and Engineering
Fire Science Technology
Mathematics
Nanotechnology
Talk to faculty, tour labs, enjoy refreshments, and (if you're feeling lucky) participate in a raffle ever half hour. Prizes include thumb drives, uninterruptable power supplies (UPS), and USB hard drives.
For more information, call 847.635.1688.
Free Health Career Information Sessions at Oakton
Take the first step toward a thriving health care career when Oakton's campuses in Skokie (7701 North Lincoln Avenue) and Des Plaines (1600 East Golf Road) host free information sessions, including:
Pharmacy Technician
Thursday, April 11, 6 p.m.
Room A151, Skokie
Radiologic Technology
Monday, April 15, 6 p.m.
Room 1506, Des Plaines
Sessions showcase the College's degrees and certificates in these health career programs. Faculty will be on hand to discuss course requirements and industry trends.

To reserve your spot, visit www.oakton.edu/healthcareers or call 847.635.1700.