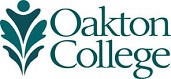 News from Oakton: April 16, 2013
Oakton Student Receives Prestigious Jack Kent Cooke Scholarship
Oakton Community College sophomore and Skokie resident Hollie Wagner is one of only 73 scholars nationwide to receive the prestigious Jack Kent Cooke Foundation Undergraduate Transfer Scholarship. The award provides up to $30,000 annually for a student to complete a four-year degree. The Jack Kent Cooke Foundation is a private, independent establishment dedicated to advancing the education of exceptionally promising students who have financial need.
Wagner, an honors student majoring in liberal arts, boasts a 3.90 GPA. At the College, she also is active with Students for Social Justice and the Performing Arts at Oakton. Wagner recently directed The Vagina Monologues and helped coordinate the College's participation in One Billion Rising, a global activist movement to end violence against women and girls.
This fall, Wagner plans to double major in political science and philosophy. While she is still considering her options, she has narrowed her choices to New York University, University of New Mexico, University of Hawaii, The New School for Social Research, and Stony Brook University.
"I've been taking classes at Oakton for a long time, while juggling several jobs," said Wagner. "I'm very grateful for the scholarship because I can finally just focus on my education. Receiving the scholarship also reinforced my conviction that hard work does pay off in the end. And without this support, there is no way I would have been able to continue my education."
To be eligible for a transfer scholarship, a student must:
Be a current student at an accredited U.S. community college.
Have a cumulative grade point average of at least 3.50.
Plan to transfer to a four-year college or university.
Be nominated by a Jack Kent Cooke Foundation faculty representative.
A review panel of distinguished university faculty and admissions professionals from across the nation judge nominees using such criteria as academic achievement, critical thinking ability, financial need, will to succeed, and breadth of interest and activities.
"Hollie is really a remarkable person," said Tom Bowen, co-director of Oakton's Honors Student Organization. "I nominated her because she demonstrates all the characteristics of a strong student dedicated to a life of learning, as well as a deep commitment to transforming the world guided by the basic principles of peace and social justice."
The Jack Kent Cooke Foundation has awarded more than $13 million to more than 400 students since the undergraduate transfer scholarship program was instituted in 2002.
Cat on a Hot Tin Roof Concludes Its Sizzling Run at Oakton
Cat on a Hot Tin Roof, Tennessee Williams' Pulitzer Prize-winning American classic, concludes its run at Oakton's Studio One, 1600 East Golf Road, Des Plaines, April 18 – 21. Oakton alumna Elizabeth Antonucci, who graduated from the College in 2005 with an associate's degree in theater concentration, plays the lead role Maggie the Cat.
"Maggie is such a dynamic character I've wanted to play her for a long time," says Antonucci, a graduate of Glenbrook South High School who recently started her own nonprofit production company, Step Up Productions. "Now I can cross that off my bucket list."
Award-winning director Jason Gerace, artistic associate at the American Theater Company, takes the helm for his first Oakton production that details what happens when Southern manners collide with greed and deceit at a birthday party for the "Delta's biggest cotton planter."
This play is a powerful exploration of death, societal norms, and how the sins of the past can haunt us – woven together by some of the best-known characters in 20th–century drama: Big Daddy, Big Mama, Brick, and Gooper.
"The show takes place in a contemporary setting, and it makes clear how in-depth issues of family, honesty, trust, and respect are just as poignant and pertinent today as they were back in the 1950s," says Antonucci.
Final performances are scheduled:
Thursday, April 18, at 8 p.m.
Friday, April 19, at 8 p.m.
Saturday, April 20, at 8 p.m.
Sunday, April 21, at 8 p.m.
Tickets are $10 for general admission; $8 students and seniors; and $6 for groups of 15 or more. Call 847.635.1900 to purchase.
Celebrate Earth Week at Oakton
Learn how to raise backyard chickens or get an up-close look at birds of prey during Earth Week at Oakton Community College, April 20 – 25, at the College's campuses in Skokie (7701 North Lincoln Avenue), and Des Plaines (1600 East Golf Road). All activities are free and open to the public.
Enjoy nature and bird walks along the Des Plaines River. Attend a birds of prey lecture featuring a hawk and owl. Try your luck at a fishing derby (lessons and equipment provided). Check out a demonstration on how maple syrup is made. Learn about plant lifecycles. Discover how to garden for birds and butterflies. Take in screenings of the movies The Future of Food, Food, Inc., and Forks Over Knives. Like to work with your hands? Participate in eliminating invasive garlic mustard or help with a community garden clean up.
"Oakton is blessed to have so many natural resources and this is our first time hosting an Earth Week celebration" says College Naturalist and Groundskeeper Ken Schaefer. "We are excited to host numerous events that showcase the beauty of our campuses. Oakton's celebration is designed to inspire and educate the community about how we can make every day Earth Day."
For a detailed schedule, visit www.oakton.edu, or contact Schaefer at schaefer@oakton.edu.
Oakton Concert Turns the Spotlight on Posttraumatic Stress Disorder
Nightmares.  Flashbacks. Difficulty sleeping. Feeling emotionally numb. These are just some of the symptoms that can significantly impair the life of those suffering from military posttraumatic stress disorder (PTSD). Folk/rock singer-songwriter Jason Moon, a veteran of the Iraq War and a tireless advocate for veteran's issues, explores this serious condition at a free performance, 4– 5:30 p.m., Monday, April 22, at Oakton Community College's Studio One, 1600 East Golf Road, Des Plaines.
Moon, who was recently featured on NPR, uses music and song to weave together an entertaining and educational investigation into the world of military PTSD. His performance both informs and offers advice on communicating with those suffering from this disease.
The Milwaukee resident is the founder of the nonprofit Warrior Songs, which offers hope and healing through the creative arts. After returning from Iraq in 2004, Moon began his own struggle with PTSD, almost losing his life to the ailment in 2008. Moon's latest album, Trying to Find My Way Home, chronicles his struggle to reclaim himself after coming home from war.
A reception with Moon follows the concert.
For more information, contact Mohamed Midi at mmehdi@oakton.edu.
Focus on Phlebotomy: Oakton Hosts Free Information Session
Celebrate National Medical Laboratory Week, April 22 – 26, by exploring a career in phlebotomy! Join Oakton Community College on Tuesday, April 23, at 1:30 p.m. at 1600 East Golf Road, Room 1604, to get on the fast track.
Phlebotomists play a key role in hospitals and doctors' offices by collect blood for diagnostic tests. You can join the ranks of these highly-skilled professionals in just two semesters through Oakton's Phlebotomy program. Oakton's phlebotomy certificate can prepare you for qualification by national and state agencies.
Faculty will be on hand to discuss course requirements and industry trends.
To reserve your spot, visit www.oakton.edu/healthcareers or call 847.635.1700.
Check Out Oakton's Des Plaines Campus April 23
Discover why Oakton is the ideal location to begin or continue your college education during a campus visit Tuesday, April 23, at 6 p.m., at the College's Des Plaines campus, 1600 East Golf Road (Room 1550).
Sponsored by the Office of Student Recruitment and Outreach, the visit will feature information about admission, career and transfer programs, financial aid, student services, and extracurricular activities. Oakton faculty, administrators, staff, and students will be available to answer questions.
Oakton offers associate's degrees and certificate programs for students planning to move on to four-year colleges or universities, as well as those preparing for employment in a variety of careers. Accredited by The Higher Learning Commission of the North Central Association of Colleges and Schools, the College is recognized by the Illinois Community College Board and is a member of the American Association of Community Colleges.
To reserve your place, call 847.635.1835 or visit www.oakton.edu/visit.
Start a Thriving Career in Nursing at Oakton
Careers in health care are booming! Learn how to begin your journey toward a nursing degree when Oakton's Des Plaines campus, 1600 East Golf Road, hosts a free information session Thursday, April 25, at 6 p.m. (Room 1604).
And nursing professionals are in demand! The Occupational Outlook Handbook reports that employment of nurses is expected to grow by more than 25 percent by 2020.
Faculty will be on hand to discuss course requirements and industry trends.

To reserve your spot, visit www.oakton.edu/healthcareers or call 847.635.1700.
Deadline for Play On Submissions Extended
Promising scriptwriters: it's not too late to enter Oakton Community College's Play On festival, which showcases the playwriting talent of community college students. The deadline for submissions has been extended to Friday, April 26.
Since 2009, Play On has highlighted the play-writing talents of Illinois community college students. To celebrate its fifth year, the festival is expanding to include community colleges throughout the Midwest. Community college students in Illinois, Indiana, Michigan, Minnesota, and Wisconsin are encouraged to submit original one-act scripts (10 pages or less).
"Play On is an exceptional opportunity – it's the only community college playwriting competition in Illinois," notes Kate Tillotson, the festival's co-founder. "We always receive so many outstanding scripts and we wanted to expand our reach to a new pool of gifted playwrights from across the Midwest. Putting together a script is not an easy endeavor and that's why we've decided to give playwrights more time to polish their work."
Aspiring playwrights should e-mail scripts as a Word document to Tillotson at katet@oakton.edu. Include a cover page listing name, phone number, mailing and e-mail address, and school name. Please note: only one submission is permitted per student. Winners will be notified in May.
Play On will hit the stage at Oakton's Des Plaines campus, 1600 East Golf Road, July 23 – 25. 
Enjoy the Sounds of the Oakton Six Piano Ensemble
Enjoy the mastery of 528 keys when the internationally-acclaimed Oakton Six Piano Ensemble performs two concerts of popular, classical, and ragtime selections at 8 p.m., Saturday, April 27, and 3 p.m., Sunday, April 28, at the College's Footlik Theater, 1600 East Golf Road, Des Plaines.
Conducted and founded by the "maestra," Glenna Sprague, Skokie resident and Oakton professor and coordinator of music, the Six Piano Ensemble has amazed sold-out audiences for more than two decades. The group's rich layered sound performs symphonic music transcribed for six pianos is comparable to an orchestra, with each pianist playing a unique part. Highlights will include everything from "Symphony No. 1 in C Major" by Beethoven to "The Strenuous Life" by Scott Joplin.
The Oakton Six Piano Ensemble will display the musical talent of Jessica Walker, Des Plaines; Viktoriya Gordiyenko, Morton Grove; Marianne Pyster, Chicago; Lina Schaal, Chicago; Beatriz Levi, Northfield; and Garfield Sallman,Des Plaines.
Critics from Honolulu to Vienna hail the group as "extraordinary," "unique," and "innovative."
Tickets are $17 for general admission; $14 for students and seniors; and $12 for groups of 15 or more. For reservations, call 847.635.1900.
Oakton Screens Orchestra of Exiles
Documentary honors violinist who rescued hundreds from the Holocaust.
One Polish violinist. Seventy Jewish musicians. Together, they fought the Nazis with the only weapon they had: music. Join Oakton Community College on Thursday, May 2, for a free screening of Josh Aronson's Orchestra of Exiles, the dramatic story of celebrated violinist Bronislaw Huberman, who rescued some of the world's greatest musicians from Nazi Germany by founding the Palestine Orchestra. Showtime is 11 a.m. at the College's Skokie campus, 7701 North Lincoln Avenue, Room A145-152.
Academy Award-nominated director Aronson began his career as a still photographer for Time Life and moved on to direct television films and commercials. Through Aronson Films, he directed MTV videos, television pilots and specials, and more than 500 commercials before turning to documentaries in 1999. Aronson directed Sound and Fury (nominated for Best Documentary Feature in 2000), The Opposite Sex and Beautiful Daughters for Showtime, the feature documentary Bullrider, and many other films.
The free event is sponsored by Jewish Studies with a generous grant from Oakton's Educational Foundation. For information, contact Wendy Maier-Sarti, professor of history and coordinator of Jewish Studies, at 847.635.1458 or jewishstudies@oakton.edu.