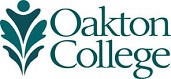 News from Oakton: April 30, 2013
Chicago Author Karen Skalitzky Sheds Light on Homelessness
Every night in Illinois, an estimated 14,000 people experience some form of homelessness. Chicago author Karen Skalitzky sheds light on this growing problem during two presentations Wednesday, May 1, at Oakton's Des Plaines campus, 1600 East Golf (Room 1506). Both sessions at 9:30 and 11:30 a.m. are free and open to the public.
Skalitzky's book, A Recipe for Hope: Stories of Transformation by People Struggling with Homelessness, shares the stories of men and women involved with the Inspiration Corporation, a Chicago nonprofit that offers social services, employment training and placement, and housing to the homeless. These first-hand accounts challenge the preconceptions of homelessness and demonstrate how this problem that impacts millions of Americans affects people regardless of race, creed, or economic status. The book will be available for $10 at each presentation; proceeds benefit the homeless.
Skalitzky is a graduate of Northwestern University and a former Teach for America member. She received a master's degree in literacy education from the University of Michigan.
For more details, contact Marvin Bornschlegl at 847.635.1845 or mbornsch@oakton.edu.
Oakton Screens Orchestra of Exiles
Documentary honors violinist who rescued hundreds from the Holocaust.
One talented Polish violinist. Seventy Jewish musicians. Together, they fought the Nazis with the only weapon they had: music. Join Oakton Community College on Thursday, May 2, for a free screening of Josh Aronson's Orchestra of Exiles, the dramatic story of celebrated violinist Bronislaw Huberman, who rescued some of the world's greatest musicians from Nazi Germany by founding the Palestine Orchestra. Showtime is 11 a.m. at the College's Skokie campus, 7701 North Lincoln Avenue, Room A145-152.
Academy Award-nominated director Aronson began his career as a still photographer for Time Life and moved on to direct television films and commercials. Through Aronson Films, he directed MTV videos, television pilots and specials, and more than 500 commercials before turning to documentaries in 1999. Aronson directed Sound and Fury (nominated for Best Documentary Feature in 2000), The Opposite Sex and Beautiful Daughters for Showtime, the feature documentary Bullrider, and many other films.
The free event is sponsored by Jewish Studies with a generous grant from Oakton's Educational Foundation. For information, contact Wendy Maier-Sarti, professor of history and coordinator of Jewish Studies, at 847.635.1458 or jewishstudies@oakton.edu.
Still Time to Catch Sizzling Performances of Cat on a Hot Tin Roof
There's still time to catch Cat on a Hot Tin Roof, Tennessee Williams' Pulitzer Prize-winning American classic, at Oakton's Studio One, 1600 East Golf Road, Des Plaines, May 2 – 4! Oakton alumna Elizabeth Antonucci, who graduated from the College in 2005 with an associate's degree and a theater concentration, plays the lead role Maggie the Cat.

These May shows replace those cancelled by the recent flooding in Des Plaines. All ticket holders for the originally scheduled performances (April 18 – 21) will have first access to the new show times, but will need to call the Oakton Box Office at 847.635.1900 to have their tickets reprinted at no cost.
Final performances are scheduled:
Thursday, May 2, 8 p.m.
Friday, May 3, 8 p.m.
Saturday, May 4, 2 p.m.
"Maggie is such a dynamic character I've wanted to play her for a long time," says Antonucci, a graduate of Glenbrook South High School who recently started her own nonprofit production company, Step Up Productions. "Now I can cross that off my bucket list."
Award-winning director Jason Gerace, artistic associate at the American Theater Company, takes the helm for his first Oakton production that details what happens when Southern manners collide with greed and deceit at a birthday party for the "Delta's biggest cotton planter."
This play is a powerful exploration of death, societal norms, and how the sins of the past can haunt us – woven together by some of the best-known characters in 20th–century drama: Big Daddy, Big Mama, Brick, and Gooper.
"The show takes place in a contemporary setting, and it makes clear how in-depth issues of family, honesty, trust, and respect are just as poignant and pertinent today as they were back in the 1950s," says Antonucci.
Tickets are $10 for general admission; $8 students and seniors; and $6 for groups of 15 or more. Call 847.635.1900 to purchase.
Enjoy the Melodic Sounds of the Oakton Six Piano Ensemble
Be prepared to be musically dazzled when the internationally-acclaimed Oakton Six Piano Ensemble performs two concerts of popular, classical, and ragtime selections at 8 p.m., Saturday, May 4, and 3 p.m., Sunday, May 5, at the College's Footlik Theater, 1600 East Golf Road, Des Plaines.
Conducted and founded by the "maestra," Glenna Sprague, Skokie resident and Oakton professor and coordinator of music, the Six Piano Ensemble has amazed sold-out audiences for more than two decades. The group's rich layered sound performs symphonic music transcribed for six pianos is comparable to an orchestra, with each pianist playing a unique part. Highlights will include everything from "Symphony No. 1 in C Major" by Beethoven to "The Strenuous Life" by Scott Joplin.
The Oakton Six Piano Ensemble will display the musical talent of Jessica Walker, Des Plaines; Viktoriya Gordiyenko, Morton Grove; Marianne Pyster, Chicago; Lina Schaal, Chicago; Beatriz Levi, Northfield; and Garfield Sallman,Des Plaines.
Critics from Honolulu to Vienna hail the group as "extraordinary," "unique," and "innovative."
These May performances replace those cancelled due to flooding at Des Plaines (April 27 – 28). Concert goers who purchased tickets for the April shows must call the Oakton Box Office at 847.635.1900 to have their tickets reprinted at no cost.
Tickets are $17 for general admission; $14 for students and seniors; and $12 for groups of 15 or more. For reservations, call 847.635.1900.
Start a Flourishing Career in Radiologic Technology at Oakton
Careers in health care are thriving! Learn how to begin your journey toward a two-year degree in radiologic technology when Oakton's Des Plaines campus, 1600 East Golf Road, hosts a free information session Monday May 6, at 5 p.m. (Room 2137).
Through Oakton's program, students learn how to produce radiographic images of the human body for use in diagnosing medical conditions. The curricula is a partnership between the College and the St. Francis School of Radiography in Evanston.
And radiologic technicians are in demand! The Occupational Outlook Handbook reports that employment in this field is expected to grow by more than 22 percent by 2020.
Faculty will be on hand to discuss course requirements and industry trends.

To reserve your spot, visit www.oakton.edu/healthcareers or call 847.635.1700.
Noteworthy Festival Celebrates Spring with a Week of Concerts
Usher in spring with the annual Noteworthy Festival, which features musical discussions, as well as traditional recitals and concerts the week of May 6, at Oakton's Des Plaines campus, 1600, East Golf Road.
String Ensemble and Guitar Recital
Monday, May 6, 8 p.m., Footlik Theater, $3 general admission
More strings than you can shake a bow at! Student performers, under the direction of Daniel Golden, instructor, perform eclectic musical selections from around the globe. Enjoy musical magic created by a wide range of instruments — from violins to ouds. The performance also includes a recital featuring classic, contemporary, and original music performed by student combos, duets, and soloists, coordinated by Tom Clippert, Yale School of Music alumnus and Oakton instructor of music. Stop by the Performing Arts Center at 7:30 p.m., for a special Take Note Conversations, a free discussion about why certain music was selected for these performances.
Vocal Recital
Wednesday, May 8, 8 p.m., Footlik Theater, $3 general admission
Voice students directed by Eileen Berman, a professionally performing member of Oakton's music faculty, showcase their talents with bright notes and dazzling tunes. Don't miss the only Oakton recital that features Broadway and classical favorites!
Choral Recital
Thursday, May 9, at 8 p.m., Footlik Theater, $3 general admission
Berman returns, bringing together students featured in the Vocal Recital to create a crowd-pleasing choir. Classic choral pieces and modern songs combine for a lovely evening of song and voice.
Jazz Invasion
Friday, May 10, 8 p.m., Footlik Theater, $5 general admission, $3 students and seniors
he final event of Oakton's music season, Jazz Band director Robert Evans welcomes warmer weather with this perennial pleaser. Featuring beautifully projected images and a rich narrative between each song, this performance is a sensory delight. Prior to the performance, head to the Performing Arts Center at 7:30 p.m., for Take Note Conversations, a free lecture that gives you the inside scoop and a new performance perspective on Jazz Invasion.
For tickets, call the Oakton Box Office at 847.635.1900.
Belgian Artist Makes His U.S. Debut with Faces Behind the Truth
For more than 45 years, Belgian painter Charles Szymkowicz has created evocative, powerful portraits and exhibited them throughout Europe to wide acclaim. Now this innovative artist is bringing his work to the United States – and his first stop is Oakton Community College's Koehnline Museum of Art. Faces Behind the Truth: The Mirrors of Charles Szymkowicz opens with a special reception at 5 p.m. on Thursday, May 9 at 1600 East Golf Road, Des Plaines. The free exhibition runs through Friday, July 19.
Szymkowicz is an innovator of European New Figuration and Neo-Expressionism. He specializes in using incisive colors and vibrant brush strokes to create vivid images.
"After a long, successful career in Europe, Szymkowicz is now finding a new audience for his dramatic portraits," says Nathan Harpaz, manager and curator of the Koehnline Museum of Art. "We are grateful that our museum will be the premiere host for this exciting event."
The Koehnline Museum of Art is open 10 a.m. – 6 p.m., Monday through Friday, and 11 a.m. – 4 p.m., Saturday.
For more information, call 847.635.2633, or visit www.oakton.edu/museum.