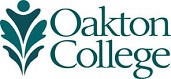 News from Oakton: May 7, 2013
Oakton Board of Trustees Seats New Officers and Members
The Oakton Community College Board of Trustees seated new officers and seated new members for 2013 – 2014 on Thursday, May 2. Joan W. DiLeonardi, Ph.D., of Des Plaines who was re-elected for a six-year term in April, was named the new chair. She replaces the previous chair Jody Wadhwa of Northbrook.
In addition, William Stafford of Evanston was elected vice-chair, and Patricia N. Harada of Wilmette was chosen as secretary. Besides DiLeonardi, Wadhwa, Stafford, and Harada, the Board also includes the familiar faces of Theresa Bashiri-Remetio of Park Ridge, the former student trustee who was elected to fill a two-year vacancy, and Ann E. Tennes of Skokie, who was re-elected for another six-year period. Newcomers to the Board include Kyle Frank of Skokie, who will serve a six-year term, and student trustee Jason Nwosu of Des Plaines, who will serve for one year.
Trustees meet monthly at the Des Plaines campus, 1600 East Golf Road, at 7:30 p.m., in Room 1506. The regular meetings for the remainder of 2013 are scheduled: May 21, June 25, August 20, September 17, October 15, November 19, and December 10.
For more information, contact the Office of the President at 847.635.1801.
Spring Musical Celebration Continues at Oakton
There's still time to enjoy performances of the Noteworthy Festival, an annual musical celebration that welcomes spring, at Oakton's Des Plaines campus, 1600, East Golf Road. The festival concludes on Friday, May 10.
Vocal Recital
Wednesday, May 8, 8 p.m., Footlik Theater, $3 general admission
Voice students directed by Eileen Berman, a professionally performing member of Oakton's music faculty, showcase their talents with bright notes and dazzling tunes. Don't miss the only Oakton recital that features Broadway and classical favorites!
Choral Recital
Thursday, May 9, at 8 p.m., Footlik Theater, $3 general admission
Berman returns, bringing together students featured in the Vocal Recital to create a crowd-pleasing choir. Classic choral pieces and modern songs combine for a lovely evening of song and voice.
Jazz Invasion
Friday, May 10, 8 p.m., Footlik Theater, $5 general admission, $3 students and seniors
he final event of Oakton's music season, Jazz Band director Robert Evans welcomes warmer weather with this perennial pleaser. Featuring beautifully projected images and a rich narrative between each song, this performance is a sensory delight. Prior to the performance, head to the Performing Arts Center at 7:30 p.m., for Take Note Conversations, a free lecture that gives you the inside scoop and a new performance perspective on Jazz Invasion.
For tickets, call the Oakton Box Office at 847.635.1900.
Oakton Museum Hosts the U.S. Premiere of Exhibition by Belgian Artist
Oakton Community College's Koehnline Museum of Art welcomes the U.S. premiere of an exhibition by the ground-breaking Belgian painter Charles Szymkowicz, who has created evocative, powerful portraits and exhibited them throughout Europe to wide acclaim for nearly 50 years. Faces Behind the Truth: The Mirrors of Charles Szymkowicz opens with a special reception at 5 p.m. on Thursday, May 9, at 1600 East Golf Road, Des Plaines. The free exhibition runs through Friday, July 19.
Szymkowicz is an innovator of European New Figuration and Neo-Expressionism. He specializes in using incisive colors and vibrant brush strokes to create vivid images.
"After a long, successful career in Europe, Szymkowicz is now finding a new audience for his dramatic portraits," says Nathan Harpaz, manager and curator of the Koehnline Museum of Art. "We are grateful that our museum will be the premiere host for this exciting event."
The Koehnline Museum of Art is open 10 a.m. – 6 p.m., Monday through Friday, and 11 a.m. – 4 p.m., Saturday.
For more information, call 847.635.2633, or visit www.oakton.edu/museum.
Emeritus Arts and Humanities Festival Focuses on George Bernard Shaw
Playwright, music critic, philosopher, social satirist, and writer George Bernard Shaw was considered one of the greatest minds of the 19th and 20th centuries. Learn more about the man who penned Pygmalion at a spring lecture series offered by the Emeritus Program at Oakton.
The World of George Bernard Shaw is an eight-session series that meets Monday, May 20 – Thursday, May 23, at Oakton's Skokie campus, 7701 North Lincoln Avenue. This arts and humanities festival explores some of Shaw's greatest plays, savoring the sparkling wit, biting irony, and dazzling talent of this modern genius.
The series begins at 9:30 a.m., Monday, May 20 with an introduction to Shaw, including fascinating material from his letters and writings, presented by Robert Scogin, artistic director of the Shaw-Chicago Theater Company.
Other highlights include screenings of film adaptations of Shaw's work, including The Millionairess (1:30 – 3:30 p.m., Monday, May 20), Major Barbara (9:30 a.m. – noon, Tuesday, May 21), and Caesar and Cleopatra (1:30 – 4 p.m., Wednesday, May 22).
Of course no George Bernard Shaw festival would be complete without a tribute to one of his most famous works, Pygmalion (9:30 – 11:30 a.m., Thursday, May 23). The festival closes with the showing of the beloved 1964 film My Fair Lady, a musical adaptation of Pygmalion, starring Rex Harrison and Audrey Hepburn (12:30 – 4 p.m., Thursday, May 23).
The fee is $18 per lecture, or $96 for the entire series. Half-price tuition does not apply.
For more information about the festival, call 847.635.1414 or 847.982.9888, press 3. For a complete list of Emeritus classes and events, visit www.oakton.edu/emeritus.
Check out Oakton's Skokie Campus May 22
Learn why Oakton is the perfect location to begin or continue your college education during a campus visit Wednesday, May 22, at 6 p.m., at the College's Skokie campus, 7701 North Lincoln Avenue (Room P103).
Sponsored by the Office of Student Recruitment and Outreach, the visit will feature information about admission, career and transfer programs, financial aid, student services, and extracurricular activities. Oakton faculty, administrators, staff, and students will be available to answer questions.
Oakton offers associate's degrees and certificate programs for students planning to move on to four-year colleges or universities, as well as those preparing for employment in a variety of careers. Accredited by The Higher Learning Commission of the North Central Association of Colleges and Schools, the College is recognized by the Illinois Community College Board and is a member of the American Association of Community Colleges.
To reserve your place, call 847.635.1835 or visit www.oakton.edu/visit.
Legal Matters: Oakton Offers Introduction to Paralegal Studies
Hear Ye! Hear Ye! Paralegals – or legal assistants – play a key role on any law team, interviewing witnesses, drafting documents, and conducting case research using the latest technology. Begin your journey to becoming a legal eagle by enrolling in Oakton's Introduction to Paralegal Studies course this summer!
Introduction to Paralegal Studies (PAR 101 850) covers the functions of law; courts and lawyers in modern society; the origin, training, and role of the paralegal; professional responsibilities of the lawyer; fields and specializations within the practice of law; and legal study and writing. This eight-week course meets 6 – 8:50 p.m., Mondays and Wednesdays, starting June 3, at Oakton's Skokie campus, 7701 North Lincoln Avenue.
And careers in the paralegal profession are soaring! The U.S. Department of Labor expects employment of paralegals to grow by 28 percent through 2018 – much faster than the average for all occupations. Also, CNNMoney.com ranks paralegals as one of the 20 best jobs in the United States.
"Attorneys hold paralegals in high regard; many say they couldn't do their own jobs without the support these professionals bring to the table," says Oakton's Paralegal Studies Program Coordinator Merilee Waters.
For more information, contact Waters at 847.376.7809 or mwaters@oakton.edu.