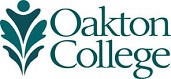 News from Oakton: May 14, 2013
Oakton Student Trustee Recognized for Excellence
The Illinois Community College Trustees Association (ICCTA) has named Theresa Bashiri-Remetio of Park Ridge as the recipient of its 2013 Gigi Campbell Student Trustee Excellence Award, which recognizes one outstanding student leader from Illinois community colleges. In 2012, Bashiri-Remetio served a one-year term as the student trustee on the Oakton Community College Board of Trustees. Recently re-elected to fill a two-year vacancy on the Board, Bashiri-Remetio will receive her award, which includes a $500 scholarship, at the ICCTA banquet in Chicago on June 7.
To be considered for the Gigi Campbell Student Trustee Excellence Award, a student must:
Make notable efforts to communicate with the student body.
Function as a member of the board of trustees, taking part in discussions during both open and closed sessions.
Act in the best interest of the students and the college, while demonstrating knowledge of the issues facing students through interaction with the student government and campus organizations.
Report on issues and accomplishments of individual students and student organizations at board meetings.
Be an asset to the board and the college by serving as an ambassador at professional conferences and meetings.
"It was an honor to serve as Oakton's Student Trustee for the school year 2012-13," said Bashiri-Remetio. "It was a busy time, but definitely worth it. Through my experience, I met amazing people and learned so much. To be nominated for the Gigi Campbell Student Trustee Excellence Award amongst a pool of talented individuals was an honor in itself. Being chosen as this year's recipient is just the 'cherry on top' and a great ending to an eventful and meaningful chapter in my life."

A senior staff account for Colliers International in Rosement, Bashiri-Remetio is a native of the Philippines and moved to the United States in 2004. She first enrolled in Oakton in 2006 and joined Phi Theta Kappa, the honor society for two-year colleges, and was named to the PTK All-Illinois Academic Team in 2009.

Bashiri-Remetio graduated from Oakton with high honors in 2009 and transferred to Elmhurst College, where she graduated cum laude with a bachelor's degree in economics and marketing. She returned to Oakton in 2011 and earned her certified public accounting certificate at this year's commencement ceremony.
Belgian Artist Charles Szymkowicz Makes His U.S. Debut at Oakton
The Koehnline Museum of Art, 1600 East Golf Road, Des Plaines, is currently showcasing the U.S. premiere of artwork by the ground-breaking Belgian painter Charles Szymkowicz, who has created evocative, powerful portraits and exhibited them throughout Europe to wide acclaim for nearly 50 years. The free exhibition, Faces Behind the Truth: The Mirrors of Charles Szymkowicz, runs through Friday, July 19.
Szymkowicz is an innovator of European New Figuration and Neo-Expressionism. He specializes in using incisive colors and vibrant brush strokes to create vivid images.
"After a long, successful career in Europe, Szymkowicz is now finding a new audience for his dramatic portraits," says Nathan Harpaz, manager and curator of the Koehnline Museum of Art. "We are grateful that our museum will be the premiere host for this exciting event."
The Koehnline Museum of Art is open 10 a.m. – 6 p.m., Monday through Friday, and 11 a.m. – 4 p.m., Saturday.
For more information, call 847.635.2633, or visit www.oakton.edu/museum.
Tour Oakton's Skokie Campus on May 22
Deciding on the right college is not an easy choice. Do your homework and discover why Oakton is the perfect location to begin or continue your college education during a campus visit on Wednesday, May 22, at 6 p.m., at the College's Skokie campus, 7701 North Lincoln Avenue (Room P103)
Sponsored by the Office of Student Recruitment and Outreach, the visit will feature information about admission, career and transfer programs, financial aid, student services, and extracurricular activities. Oakton faculty, administrators, staff, and students will be available to answer questions.
Oakton offers associate's degrees and certificate programs for students planning to move on to four-year colleges or universities, as well as those preparing for employment in a variety of careers. Accredited by The Higher Learning Commission of the North Central Association of Colleges and Schools, the College is recognized by the Illinois Community College Board and is a member of the American Association of Community Colleges.
To reserve your place, call 847.635.1835 or visit www.oakton.edu/visit.
Oakton Hosts Free Health Care Information Sessions in June
Launch your exciting health care career by attending free information sessions at Oakton Community College. Programs take place at the College's campuses in Des Plaines (1600 East Golf Road) and Skokie (7701 North Lincoln Avenue) in June.
Health Information Technology
Wednesday, June 5, at 6 p.m.
Room C120, Skokie
Medical Laboratory Technology
Thursday, June 6, at 4 p.m.
Room 1625, Des Plaines
Phlebotomy
Thursday, June 6, at 4 p.m.
Room 1625, Des Plaines
Radiologic Technology
Wednesday, June 12, at 2 p.m.
Room C111, Skokie
Nursing
Tuesday, June 25, at 3 p.m.
Room 1604, Des Plaines
Pharmacy Technician
Tuesday, June 25, at 6 p.m.
Room C114, Skokie
Sessions showcase the College's degrees and certificates in these health career programs. Faculty will be on hand to discuss course requirements and industry trends.
To reserve your place, visit www.oakton.edu/healthcareers or call 847.635.1700.
Hoop It Up This Summer at Oakton Basketball Camp
Hoop it up this summer! Kindergartners through high school seniors (both boys and girls) are invited to hone their basketball skills at Oakton's camp coached by the College's experienced athletic staff and students at the Des Plaines campus, 1600 East Golf Road, June 24 – 27.
The four-day camp includes two sessions:
Kindergarten through eighth grade (entering fall 2013), 8 – 11 a.m. Learn the fundamentals of ball handling, shooting, defense, rebounding, and team concepts. Cost is $40.
High school freshman through seniors (2013 graduates welcome), 2:30 – 4 p.m. Gain hands-on experience in advanced skill work, including game shooting, off-the-dribble offense, and instructional game play. Price is $30.
All participants will receive a camp T-shirt. Proceeds support the men's basketball program at Oakton.
For a registration form or for more details, contact Oakton Men's Head Basketball Coach Mick Reuter at 847.635.1753 or mreuter@oakton.edu.