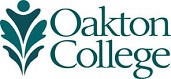 News from Oakton: May 28, 2013
American Association of Community Colleges Taps Oakton Administrator for Commission
The American Association of Community Colleges (AACC), a national advocacy organization representing nearly 1,200 community, junior, and technical colleges, has appointed Merrill Irving Jr., Oakton Community College's associate vice president of continuing education, training, and workforce development, to a three-year term on its Commission on Economic and Workforce Development. The board examines the ongoing impact community colleges have on economic prosperity.

"What an honor!" said Irving, a Northbrook resident whose appointment starts July 1. "I look forward to working with college presidents and other lead college administrators to provide advice to the AACC on matters such as policy initiatives, advocacy research, educational services, and national coordination. This is an amazing opportunity for Oakton to help play an integral role in higher education's national agenda for community college advocacy."

Earlier this year, Irving also was appointed to a one-year term on the AACC's newly formed Advisory Committee on Leadership Initiatives, which counsels the organization on programs that provide emerging and seasoned leaders with professional development opportunities. His appointment to that position also begins July 1.
Irving, who joined Oakton last July oversees a division that enrolls 36,000 students annually. He serves as the chief administrator for Oakton's Alliance for Lifelong Learning and supervises College-wide operations in workforce programs, noncredit courses and curricula accreditation, adult education, online programming and courses, corporate training, and intergovernmental agreements. Irving also is a liaison to the Cook County Workforce Investment Board and the Illinois Community College Board.
Prior to Oakton, Irving was the chairperson for continuing education and professional development at Miami Dade College (MDC) Wolfson Campus in Florida. He received a bachelor of arts in political science and a master of public administration from West Virginia University, and doctor of education in educational psychology from the University of Southern California.
Women Artists Sought for Juried Art Exhibition at Oakton
Professional artists who identify as women are invited and encouraged to submit entries in all media to Oakton Community College for Bodies by Design: Modification, Coercion, and Resistance. This juried art exhibition, co-sponsored by the Koehnline Museum of Art and Women's and Gender Studies (WGS) at Oakton, will run October 3 –25. Entries are due no later than Thursday, August 8. There is no fee.
Oakton's annual WGS exhibition is one of the region's premier art events, attracting hundreds of participants. Themes focus on issues and ideas involving women and the feminine; this year's exhibition delves into how women's bodies are modified.
Gendered embodiment has always been plastic: we adorn ourselves with piercings and tattoos; bind, confine, and refine our contours; and learn to move with or against societal expectations. Today, consumer culture puts unprecedented pressure on people to conform, while the abundance of subcultures allows for more outrageous inventions and expressions. Submissions must relate to this theme.
Interested? Here's what you need to know:
Artists may submit only one original work for consideration.
Works must be submitted on a compact disc as a JPEG image with a resolution of at least 300 dpi.
The CD must be labeled with the artist's name, title of work, and medium. It also should contain an artist statement/biography in narrative form as a Microsoft Word document not exceeding 150 words. The statement should refer to the specific artwork submitted.
View a complete list of rules at www.oakton.edu/newsevents/events/wom_art_call.pdf.
Submit entries to Bodies by Design Exhibition, Koehnline Museum of Art, Oakton Community College, 1600 East Golf Road, Des Plaines, IL 60016.
For more information, contact Nathan Harpaz at 847.635.2633 or nharpaz@oakton.edu.
Get the Lowdown on Oakton's Health Care Career Programs
Hop on board! Careers in health care are booming! Begin your trek toward a stimulating profession by attending free information sessions at Oakton Community College.
Upcoming overviews take place at the College's campuses in Des Plaines (1600 East Golf Road) and Skokie (7701 North Lincoln Avenue) in June.
Health Information Technology
Wednesday, June 5, at 6 p.m.
Room C120, Skokie
Medical Laboratory Technology
Thursday, June 6, at 4 p.m.
Room 1625, Des Plaines
Phlebotomy
Thursday, June 6, at 4 p.m.
Room 1625, Des Plaines
Radiologic Technology
Wednesday, June 12, at 2 p.m.
Room C111, Skokie
Nursing
Tuesday, June 25, at 3 p.m.
Room 1604, Des Plaines
Pharmacy Technician
Tuesday, June 25, at 6 p.m.
Room C114, Skokie
Sessions showcase the College's degrees and certificates in these health career programs. Faculty will be on hand to discuss course requirements and industry trends.
To reserve your place, visit www.oakton.edu/healthcareers or call 847.635.1700.
Audition for the Midwest's Only Community College Playwriting Festival
The play's the thing! Audition for Play On, the Midwest's only community college playwriting festival, 6 – 9 p.m., Monday, June 10, and Wednesday, June 12, at Oakton Community College's Studio One, 1600 East Golf Road, Des Plaines. No appointment is necessary.
Play On features six original one-act plays written and directed by community college students from Illinois and Minnesota. To bring these plays to life, festival directors are casting men and women of all ages and ethnicities. Prepare a monologue and be ready to do cold readings.
The festival will be staged July 23 – 25, at Oakton's Studio One. For more information, call 847.635.1976 or e-mail katet@oakton.edu.
Start Here – Grow Anywhere: Check out Oakton's Early Childhood Education Centers
If you're looking for premium preschool care, look to Oakton's Early Childhood Education Centers. Currently, the ECE Centers (1600 East Golf Road, Des Plaines and 7701 North Lincoln Avenue, Skokie) have limited openings for summer programs and the 2013-2014 school year.
The licensed and accredited ECE Centers offer half-day and full-day programs for children ages 2 – 5. Experienced teachers provide high-quality care and education with an innovative curriculum.
Sign up now for the following programs:
Des Plaines campus
Full-day program for 2 – 5 year olds.
Contact Nora Rucker at 847.635.1840, nrucker@oakton.edu.
Skokie campus
Full- and part-day programs for 3 – 5 year olds.
Contact Yvonne Kostic at 847.635.1441, kostic@oakton.edu.
Explore New Dimensions – Learn to Play the Piano at Oakton This Summer
If you've ever wanted to learn how to tickle the ivories, Oakton Community College can improve your piano prowess. Enroll in a variety of classes at the College's Des Plaines campus, 1600 East Golf Road.
Indulge your passion for music and earn two college credits through seven-week courses that meet 11:20 a.m. – 1:10 p.m., Mondays and Wednesdays, starting June 10.
Class Piano I (MUS 107). Intended for the student with little or no previous keyboard study or music reading ability, this course includes the fundamentals of reading basic piano.
Class Piano II (MUS 108). Increase your keyboard techniques by focusing on different accompaniment styles to popular songs, use of pedal, and ensemble and solo literature.
Class Piano III (MUS 207). Enhance your musical ability through emphasis on keyboard harmony and jazz improvisation.
Class Piano IV (MUS 207). Take your keyboard skills to new heights! Course content includes complex keyboard skills, modulation, ensemble playing, and study of advanced piano literature. This class is of particular value for the future music educator.
For more information, contact Glenna Sprague, coordinator of music, at 847.635.1905 or gsprague@oakton.edu.