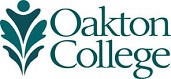 News from Oakton: June 4, 2013
Register for Summer and Fall Classes at Oakton
The time is over! Enroll in summer and fall courses at Oakton's campuses in Des Plaines (1600 East Golf Road) and Skokie (7701 North Lincoln Avenue). Seven-week courses start June 10.
Class listings may be found online or in the Credit and Noncredit Class Schedule, available at the Des Plaines and Skokie campuses.
Register in person at either campus during summer hours -  Monday through Thursday, 8:30 a.m. – 7 p.m. Students with a current application on file may register online at my.oakton.edu.
For more information about classes, call 847.635.1741 in Des Plaines, or 847-635-1400 in Skokie.
Launch Your Health Care Career at Oakton
Health care careers are growing by leaps and bounds! Start your journey toward a thriving profession by attending free information sessions at Oakton Community College.
Upcoming overviews take place at the College's campuses in Des Plaines (1600 East Golf Road) and Skokie (7701 North Lincoln Avenue) in June.
Health Information Technology
Wednesday, June 5, at 6 p.m.
Room C120, Skokie
Medical Laboratory Technology
Thursday, June 6, at 4 p.m.
Room 1625, Des Plaines
Phlebotomy
Thursday, June 6, at 4 p.m.
Room 1625, Des Plaines
Radiologic Technology
Wednesday, June 12, at 2 p.m.
Room C111, Skokie
Nursing
Tuesday, June 25, at 3 p.m.
Room 1604, Des Plaines
Pharmacy Technician
Tuesday, June 25, at 6 p.m.
Room C114, Skokie
Sessions showcase the College's degrees and certificates in these health career programs. Faculty will be on hand to discuss course requirements and industry trends.
To reserve your place, visit www.oakton.edu/healthcareers or call 847.635.1700.
Audition for the Midwest's Only Community College Playwriting Festival
If you're looking to hone your acting chops, audition for Play On, the Midwest's only community college playwriting festival, 6 – 9 p.m., Monday, June 10, and Wednesday, June 12, at Oakton Community College's Studio One, 1600 East Golf Road, Des Plaines. No appointment is necessary.
Play On features six original one-act plays written and directed by community college students from Illinois and Minnesota. To bring these plays to life, festival directors are casting men and women of all ages and ethnicities. Prepare a monologue and be ready to do cold readings.
The festival will be staged July 23 – 25, at Oakton's Studio One. For more information, call 847.635.1976 or e-mail katet@oakton.edu.
Tour Oakton's Skokie Campus This Summer
Discover what makes Oakton Community College an ideal place to start or continue your college education by visiting the Des Plaines campus, 1600 East Golf Road, at 6 p.m., Thursday, June 20 (Room 1610). 
During the tour sponsored by the Office of Student Recruitment and Outreach, talk with current students, as well as admission and financial aid representatives. Learn about Oakton's academic and career programs, services, and student clubs. Ask questions and determine if Oakton is a good fit for you
Oakton offers associate's degrees and certificate programs for students planning to move on to four-year colleges or universities, as well as those preparing for employment in a variety of careers. Accredited by The Higher Learning Commission of the North Central Association of Colleges and Schools, the College is recognized by the Illinois Community College Board and is a member of the American Association of Community Colleges.
To reserve your place, call 847.635.1835 or visit www.oakton.edu/visit.
Have a Ball This Summer at Oakton Camp
Kindergartners through high school seniors (both boys and girls)! Have a ball this summer by attending Oakton Community College's new basketball camp at the Des Plaines campus, 1600 East Golf Road, June 24 – 27.
Coached by the College's experienced athletic staff and students, the four-day camp includes two sessions:
Kindergarten through eighth grade (entering fall 2013), 8 – 11 a.m. Learn the fundamentals of ball handling, shooting, defense, rebounding, and team concepts. Cost is $40.
High school freshman through seniors (2013 graduates welcome), 2:30 – 4 p.m. Gain hands-on experience in advanced skill work, including game shooting, off-the-dribble offense, and instructional game play. Price is $30.
All participants will receive a camp T-shirt. Proceeds support the men's basketball program at Oakton.
For a registration form or for more details, contact Oakton Men's Head Basketball Coach Mick Reuter at 847.635.1753 or mreuter@oakton.edu.