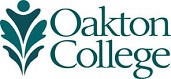 News from Oakton: June 11, 2013
Oakton Baseball Player Named to All-American First Team
The National Junior College Athletic Association (NJCAA) recently named Oakton Community College sophomore outfielder Joe Walsh (Palatine) to its 2013 Division II Baseball All-American First Team. Walsh was one of only 12 players in the nation to be designated to this prestigious squad.
Walsh helped lead the Raiders to a 38-18-1 record this season, in which he batted .412, boasted 51 runs batted in, smacked seven home runs, and led NJCAA Division II in doubles (26).
"I'm so proud of Joe," said Bill Fratto, Oakton's head baseball coach. "He had a tremendous season for us and is very deserving of this honor. Many NCAA Division I teams are expressing an interest in him and it just goes to show that hard work pays off."
This is not the first major award the transfer student from Black Hawk College-Moline has received this year for the Raiders. The NJCAA also honored Walsh as its Division II Region IV All-North Central District Baseball Player of the Year and the Illinois Skyway Collegiate Conference selected him to its All-Conference Baseball First Team.
In the championship game of the NJCAA Region IV Sectional Tournament on May 12, Walsh suffered a serious injury after he was struck in the head with a line drive. He was taken to the hospital, released, and is expected to make a full recovery.



Start a Bright Career in Radiologic Technology at Oakton
Careers in health care are thriving! Begin your journey toward a two-year degree in radiologic technology when Oakton's Skokie campus, 7701 North Lincoln Avenue, hosts a free information session on Wednesday, June 12, at 2 p.m. (Room C111).
Through Oakton's program, students learn how to produce radiographic images of the human body for use in diagnosing medical conditions. The curricula is a partnership between the College and the St. Francis School of Radiography in Evanston.
And radiologic technicians are in demand! The Occupational Outlook Handbook reports that employment in this field is expected to grow by more than 22 percent by 2020. Qualified radiologic technologists are needed in hospitals, clinics, physicians' offices, industry, and public health.

Faculty will be on hand to discuss course requirements and industry trends.
To reserve your place, visit www.oakton.edu/healthcareers or call 847.635.1700.
Discover Oakton
Find out if Oakton Community College fits you like a glove by visiting the Des Plaines campus, 1600 East Golf Road, at 6 p.m., Thursday, June 20 (Room 1610).
During the tour sponsored by the Office of Student Recruitment and Outreach talk with current students, as well as admission and financial aid representatives. Learn about Oakton's academic and career programs, services, and student clubs. Ask questions and determine if Oakton is the logical location to begin or continue your college education.
Oakton offers associate's degrees and certificate programs for students planning to move on to four-year colleges or universities, as well as those preparing for employment in a variety of careers. Accredited by The Higher Learning Commission of the North Central Association of Colleges and Schools, the College is recognized by the Illinois Community College Board and is a member of the American Association of Community Colleges.
Spaces are limited. To reserve a place, call 847.635.1835 or visit www.oakton.edu/visit.
Oakton's Summer Basketball Camp: A Slam Dunk
Summer fun is a slam dunk at Oakton Community College! Kindergartners through high school seniors (both boys and girls) are encouraged to attend the College's new basketball camp at the Des Plaines campus, 1600 East Golf Road, June 24 – 27.
Coached by the College's experienced athletic staff and students, the four-day camp includes two sessions:
Kindergarten through eighth grade (entering fall 2013)
8 – 11 a.m.
Learn the fundamentals of ball handling, shooting, defense, rebounding, and team concepts.
$40.


High school freshman through seniors (2013 graduates welcome)
2:30 – 4 p.m.
Gain hands-on experience in advanced skill work, including game shooting, off-the-dribble offense, and instructional game play.
$30.
All participants will receive a camp T-shirt. Proceeds support the men's basketball program at Oakton.
For a registration form or for more information, contact Oakton Men's Head Basketball Coach Mick Reuter at 847.635.1753 or mreuter@oakton.edu.
Wanted: A Few Good Entries from Women Artists
Female professional artists are encouraged to submit entries in all media to Oakton Community College for Bodies by Design: Modification, Coercion, and Resistance. This juried art exhibition, co-sponsored by the Koehnline Museum of Art and Women's and Gender Studies (WGS) at Oakton, will run October 3 – 25. Entries are due by Thursday, August 8. There is no fee.
Oakton's annual WGS exhibition is one of the region's premier art events, attracting hundreds of participants from across the country. Themes focus on issues and ideas involving women and the feminine; this year's exhibition explores how women's bodies may be modified.
Gendered embodiment has always been plastic: we adorn ourselves with piercings and tattoos; bind, confine, and refine our contours; and learn to move with or against societal expectations. Today, consumer culture puts unprecedented pressure on people to conform, while the abundance of subcultures allows for more outrageous inventions and expressions. Submissions must relate to this theme.
Interested? Here's what you need to know:
Artists may submit only one original work for consideration.
Works must be submitted on a compact disc as a JPEG image with a resolution of at least 300 dpi.
The CD must be labeled with the artist's name, title of work, and medium. It also should contain an artist statement/biography in narrative form as a Microsoft Word document not exceeding 150 words. The statement should refer to the specific artwork submitted.
View a complete list of rules at www.oakton.edu/newsevents/events/wom_art_call.pdf.
Submit entries to: Bodies by Design Exhibition, Koehnline Museum of Art, Oakton Community College, 1600 East Golf Road, Des Plaines, IL 60016.
For more information, contact Nathan Harpaz at 847.635.2633 or nharpaz@oakton.edu.