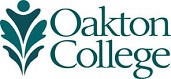 News from Oakton: June 18, 2013
Oakton Tutor Receives Illinois Spotlight on Service Award
Secretary of State Jesse White, along with Executive Director of the Illinois Press Association (IPA) Dennis DeRossett, honored Oakton Community College tutor Robert Boone of Glencoe as a 2013 Spotlight on Service Award winner, which recognizes outstanding volunteer tutors in Illinois literacy programs. Boone was one of only 10 tutors in the state to be acknowledged at a May 16 ceremony in the Illinois State Library.
"I am proud to recognize our outstanding volunteer tutors for helping students achieve their utmost potential," said White. "I believe each of us should give something back to our neighbors and our communities, and these tutors are a wonderful example of the positive impact that comes from volunteerism."
Since 1997, Boone has logged nearly 400 hours of volunteer tutoring at Oakton's Skokie campus. He assists learners with creative writing and also provides assistance at the College's Bridges to Academic Writing, a literacy program that prepares ESL students for the college level through instruction in reading and writing.
Representatives of Oakton's Volunteer in Teaching Adults (VITA) nominated Boone for the award, noting that he makes learning fun and provides extra help to students outside of the classroom through his "Conversation Lunches" in the cafeteria.
"The unique rapport Bob has with his students helps them build self-confidence in their abilities and allows them to succeed in their literacy goals," said Elizabeth Tharp, manager of Oakton's VITA program. "I can see the interest and excitement in the students' faces when they learn new vocabulary, so that they can express ideas and be understood. Bob's ability to motivate students to want to learn language and be successful in their goals is his greatest contribution to our program."
At the ceremony in Springfield, Boone received $200 from the IPA Foundation for Oakton's literacy program, a plaque, and a personalized Illinois Blue Book, a comprehensive source of state government information.


Tour Oakton's Des Plaines Campus June 20
Choosing the right college is not an easy decision. Do your homework and learn why Oakton is the perfect location to begin or continue your college education during a campus visit on Thursday, June 20, at 6 p.m., at the College's Des Plaines campus, 1600 East Golf Road (Room 1610).
Sponsored by the Office of Student Recruitment and Outreach, the tour will feature information about admission, career and transfer programs, financial aid, student services, and extracurricular activities. Oakton faculty, administrators, and students will be available to answer questions.
Oakton offers associate's degrees and certificate programs for students planning to move on to four-year colleges or universities, as well as those preparing for employment in a variety of careers. Accredited by The Higher Learning Commission of the North Central Association of Colleges and Schools, the College is recognized by the Illinois Community College Board and is a member of the American Association of Community Colleges.
Spaces are limited. To reserve a spot, call 847.635.1835 or visit www.oakton.edu/visit.
Last Chance to Register for Oakton's Summer Basketball Camp
Time is running out to register for Oakton Community College's new basketball camp at the Des Plaines campus, 1600 East Golf Road, June 24 – 27! Designed for kindergartners through high school seniors (both boys and girls), the instructional series is coached by the College's experienced athletic staff and students.
The four-day camp includes two sessions:
Kindergarten through eighth grade (entering fall 2013)
8 – 11 a.m.
Learn the fundamentals of ball handling, shooting, defense, rebounding, and team concepts.
$40.


High school freshman through seniors (2013 graduates welcome)
2:30 – 4 p.m.
Gain hands-on experience in advanced skill work, including game shooting, off-the-dribble offense, and instructional game play.
$30.
All participants will receive a camp T-shirt. Proceeds support the men's basketball program at Oakton.
For a registration form or for more information, contact Oakton Men's Head Basketball Coach Mick Reuter at 847.635.1753 or mreuter@oakton.edu.
Start Your Nursing or Pharmacy Technician Career at Oakton
Health care careers are on the rise! Begin your journey toward an exciting profession by attending two free information sessions at Oakton Community College on Tuesday, June 25.
Take the plunge into nursing at 3 p.m., at a seminar at Oakton's Des Plaines campus, 1600 East Golf Road, (Room 1604). According to the U.S. Bureau of Labor Statistics, employment for registered nurses is expected to increase by more than 13 percent from 2013 to 2018, faster than the average for all occupations due in part to technological advances in patient care.
Also, learn how to provide practical assistance for registered pharmacists at a pharmacy technician session at 6 p.m., at Oakton's Skokie campus, 7701 North Lincoln Avenue, (Room C114). Pharmacy technicians work in drug stores, hospitals, community ambulatory care centers, home health care agencies, nursing homes, and the pharmaceutical industry. According to the Occupational Outlook Handbook, pharmacy technician professions are anticipated to rise by more than 22 percent from 2013 to 2018, much faster than the average for all occupations because of the growing number of middle-aged and elderly people expected to use prescription drugs.
Faculty will be on hand to discuss course requirements and industry trends.
To reserve your place, visit www.oakton.edu/healthcareers or call 847.635.1700.