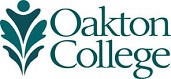 News from Oakton: June 25, 2013
Oakton and Rush University College of Nursing Launch Partnership
This fall, nursing students at Oakton Community College can take advantage of a unique partnership with the Rush University College of Nursing in Chicago.
Students in Oakton's associate degree nursing (ADN) program may apply to Rush's master's degree program in clinical nurse leadership while still working toward their associate's degree at the College. 
To qualify, an Oakton nursing student must:
already possess a bachelor's degree in another field.
earn an ADN from Oakton.
obtain an RN licensure.
"About a third of our nursing students already have a bachelor's degree in a different discipline," notes Margaret Gas, chair of Oakton's nursing program. "Rush has an outstanding reputation, and so this is a great opportunity for them to enhance their education."
In the 2014 edition of "America's Best Graduate Schools" released this past spring by U.S. News & World Report, the Rush University College of Nursing ranked 15th among more than 450 nursing colleges with graduate programs.
"Our partnership with Oakton really streamlines the education process for students who want to earn advanced degrees," explains Lisa Rosenberg, associate dean for admissions and recruitment at Rush's College of Nursing. "They'll be able to move on to earn a master's degree without having to complete a bachelor's degree in nursing first."
For more information, contact Gas, at mgas@oakton.edu or 847.635.1833.
Oakton's Campuses Closed on Independence Day
Oakton's campuses in Des Plaines (1600 East Golf Road) and Skokie (7701 North Lincoln Avenue) will be closed on Thursday, July 4, for Independence Day. However, online registration will be available at my.oakton.edu, 6:45 a.m. – 10 p.m., July 4 – 5, and 8 a.m. – 5 p.m., July 6 – 7.
The College is currently operating under its summer hours and is closed Friday, Saturday, and Sunday through August 3. Oakton's campuses will reopen on July 8.
Six-String Sorcery Comes to Oakton July 17
Enjoy some six-string sorcery when Oakton's Guitar Ensemble offers a free evening of virtuoso quartets and duets on Wednesday, July 17, at 8 p.m., at the Footlik Theater, 1600 East Golf Road, Des Plaines.
The talented ensemble is directed by Tom Clippert, Oakton instructor of music. Clippert also is a Yale University School of Music graduate who has performed with the Northwest Chicago Symphony Orchestra and Northwest Chicago String Quartet.
For more information, call 847.635.1937.
Begin Your Rad Tech, MLT, or Phlebotomy Career at Oakton
Health care careers are booming! Get in on the ground floor of an exciting profession by attending three free information sessions at Oakton Community College on July 17.
Begin your journey toward a two-year degree in radiologic technology when Oakton's Skokie campus, 7701 North Lincoln Avenue, hosts a seminar on Wednesday, June 17, at 2 p.m. (Room C111).
Through Oakton's program, students learn how to produce radiographic images of the human body for use in diagnosing medical conditions. The curricula is a partnership between the College and the St. Francis School of Radiography in Evanston.
And radiologic technicians are in demand! The Occupational Outlook Handbook reports that employment in this field is expected to grow by more than 22 percent by 2020. Growth in the profession will be driven by an increase in the need for diagnostic imaging for a rising aging population. Qualified radiologic technologists are needed in hospitals, clinics, physicians' offices, industry, and public health.
Find out more about medical laboratory technology on Wednesday, July 17, at 3 p.m., at Oakton's Des Plaines campus, 1600 East Golf Road (Room 1550). Medical laboratory technicians perform test procedures, collect blood samples, prepare solutions, and maintain quality control procedures. These health professionals work in hospitals, physicians' offices, private labs, and in industrial and commercial sales, marketing, and insurance positions. According to the U.S. Department of Labor, careers for medical laboratory technicians are expected to grow by more than 10 percent by 2020.
Also, learn about phlebotomy, another rapidly growing health profession, on Wednesday, July 17, at 3 p.m., at Oakton's Des Plaines campus (Room 1550). A phlebotomy technician obtains blood samples for laboratory testing and may also be responsible for working in situations that require the collection of urine specimens and throat cultures. Collection procedures must be performed to insure specimen integrity while causing minimal trauma to the patient. 
Faculty will be on hand to discuss course requirements and industry trends at all information sessions.  

To reserve your place, visit www.oakton.edu/healthcareers or call 847.635.1700.
Oakton Hosts Parent Orientations This Summer
Attention parents of new students at Oakton Community College: get the inside scoop about the College this summer during two information sessions.
Free orientations are scheduled:
Wednesday, July 17, 6 – 8 p.m.
Skokie campus, 7701 North Lincoln Avenue
Room P103-104.
Monday, July 22, 6 – 8 p.m.
Des Plaines campus, 1600 East Golf Road
Room 1608-1610.
A faculty and student panel will answer questions about academic and student life at the College. Topics include how to best support you child during the transition to college; financial assistance and scholarships; academic support services; student services; and the transfer process.
Oakton offers associate's degrees and certificate programs for students planning to move on to four-year colleges or universities, as well as those preparing for employment in a variety of careers. Accredited by The Higher Learning Commission of the North Central Association of Colleges and Schools, the College is recognized by the Illinois Community College Board and is a member of the American Association of Community Colleges.
Parents may reserve a space at www.oakton.edu/visit.