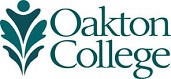 News from Oakton: July 9, 2013
Oakton's Early Childhood Education Center Hosts Free Open House
Parents seeking high-quality preschool care for their children are encouraged to attend a free open house at the Oakton Community College Early Childhood Education (ECE) Center, 7701 North Lincoln Avenue, Skokie (Rooms C151-152) on Monday, July 15, from 1:30 – 5:30 p.m.
Accredited by the National Association for the Education of Young Children, the Skokie center offers part- and full-day programs for 3- to 5-year-olds.
Staff will be on hand to provide tours and answer questions, as well as assist with registration. The ECE center provides a stimulating, individualized curriculum that encourages curiosity and a love of learning.
Families who enroll at the open house will receive a discount on the registration fee.
For more information, contact Yvonne Kostic at 847.635.1441 or kostic@oakton.edu.
Musical Concert at Oakton Features Six-String Sorcery
Enjoy six-string sorcery when Oakton's Guitar Ensemble offers an evening of virtuoso quartets and duets on Wednesday, July 17, at 8 p.m., at the Footlik Theater, 1600 East Golf Road, Des Plaines.
This talented ensemble is directed by Tom Clippert, Oakton instructor of music. Clippert also is a Yale University School of Music graduate who has performed with the Northwest Chicago Symphony Orchestra and Northwest Chicago String Quartet.
This summer concert features Celtic standards and Beethoven classics. Clippert also will play "The Bass Player of Summers Past," and "Summer's Warm Caress," two original solo works for guitar composed by student James Kendros of Des Plaines, who has performed with the Northbrook Symphony Orchestra.
General admission is $3. Call 847.635.1900 for tickets.
Launch Your Health Care Career at Oakton
Health care careers are rising by leaps and bounds! Take your first step toward a thriving profession by attending free information sessions at Oakton Community College.
Upcoming meetings occur at the College's campuses in Skokie (7701 North Lincoln Avenue), and Des Plaines (1600 East Golf Road) this month.
Radiologic Technology
Wednesday, July 17, 2 p.m.
Room C111, Skokie


Medical Laboratory Technology
Wednesday, July 17, 3 p.m.
Room 1550, Des Plaines
Phlebotomy
Wednesday, July 17, 3 p.m.
Room 1550, Des Plaines
Health Information Technology
Monday, July 22, 6 p.m.
Room 1604, Des Plaines
Physical Therapist Assistant
Tuesday, July 23, 6:30 p.m.
Room 1604, Des Plaines
Sessions showcase the College's degrees and certificates in these health care career programs. Faculty will be on hand to discuss course requirements and industry trends.
To reserve your place, visit www.oakton.edu/healthcareers or call 847.635.1700.
Parents of Incoming Oakton Students: Gain Inside Access to the College
Parents of incoming students at Oakton Community College are invited to gain inside access about the College this summer during two free information sessions. Free orientations are scheduled:
Wednesday, July 17, 6 – 8 p.m.
Skokie campus, 7701 North Lincoln Avenue
Room P103-104.
Monday, July 22, 6 – 8 p.m.
Des Plaines campus, 1600 East Golf Road
Room 1608-1610.
A faculty and student panel will answer questions about academic and student life at the College. Topics include how to best support you child during the transition to college; financial assistance and scholarships; academic support services; student services; and the transfer process.
Oakton offers associate's degrees and certificate programs for students planning to move on to four-year colleges or universities, as well as those preparing for employment in a variety of careers. Accredited by The Higher Learning Commission of the North Central Association of Colleges and Schools, the College is recognized by the Illinois Community College Board and is a member of the American Association of Community Colleges.
Parents may reserve a space at www.oakton.edu/visit.
Still Time to Catch the U.S. Premiere of Belgian Artist Charles Szymkowicz at Oakton
Art lovers – there's still time to catch the U.S. premiere of a free exhibition by the ground-breaking Belgian painter Charles Szymkowicz, who has created evocative, powerful portraits and displayed them throughout Europe to wide acclaim for nearly 50 years. Faces Behind the Truth: The Mirrors of Charles Szymkowicz ends its run at Oakton Community College's Koehnline Museum of Art, 1600 East Golf Road, Des Plaines, on Thursday, July 18.
Szymkowicz is an innovator of European New Figuration and Neo-Expressionism. He concentrates in using incisive colors and vibrant brush strokes to create vivid images.
"After a long, successful career in Europe, Szymkowicz is now finding a new audience for his dramatic portraits," says Nathan Harpaz, manager and curator of the Koehnline Museum of Art. "We are grateful that our museum is able to host this exciting collection."
The Koehnline Museum of Art is currently operating under its summer hours and open 10 a.m. – 7 p.m., Monday through Thursday.
For more information, call 847.635.2633, or visit www.oakton.edu/museum.


Midwest Community College Playwrights Featured at Oakton's Play On
Catch rising theater talent at Play On, the Midwest's only community college playwriting festival, July 23 – 25, at Oakton Community College's Studio One, 1600 East Golf Road, Des Plaines.
Play On, now in its fifth year, features six original one-act plays written and directed by community college students from the Great Lakes Region, starting nightly at 8 p.m.
This year's selection of 10-minute plays includes:
Cold Comfort by Razz Jenkins, Des Plaines (Oakton).
Even If You Miss the Stars by Jane Kwon, Glenview (Oakton).
Spaceboy by Marcos Chavez, Des Plaines (Oakton).
Reflections in Asphalt by Brendon Kendrick, Evanston (Oakton).
Rumbeck's Code by Patti Lindaberry, Bloomington, Minnesota (Normandale Community College, Minnesota).
Till Death Do We Part by Patience Stewart, Inver Grove Heights, Minnesota (Inver Hills Community College, Minnesota).
Tickets are $10 for general admission and $5 for students and seniors – to purchase call 847.635.1900. Proceeds benefit the Performing Arts Scholarship Fund.
New Technology Classes Offered This Fall at Oakton
Get in on the ground floor of the growing nanotechnology industry through new classes offered this fall at Oakton Community College.
Nanotechnology is the science of manipulating matter on an atomic and molecular scale. Increasingly common in the computer, energy, biotech, and transportation fields, nanotechnology can improve just about any process, tool, or piece of equipment by reducing size and increasing efficiency and by vastly increasing the amount of information stored on computer chips and other storage devices. This technology speeds up any computer-based application, can help doctors target specific cancerous cells for chemotherapy treatment, eliminating potential damage to healthy cells nearby, and is the key to more efficient and powerful batteries and solar cells. By 2015, the industry will need two million workers and approximately six million supporting positions worldwide. Oakton began offering nanotechnology classes in January 2013.
Enroll now in the 16-week Fundamentals of Nanotechnology I (PHY 140-050) course, which meets 6 – 8:45 p.m., Mondays and Wednesdays, starting August 19, or the 16-week Fundamentals of Nanotechnology II (PHY 141-050) course, which meets 6 – 8:45 p.m., Tuesdays and Thursdays, starting August 20.
Fundamentals of Nanotechnology I investigates topics including the basic applications of nanotechnology, fundamental forces of the nanoworld, and the size of objects considered to be part of the nanoworld. Meanwhile, Fundamentals of Nanotechnology II concentrates on subjects such as the way various physical properties depend on size, the basic principles of quantum mechanics, and the various methods that atoms and molecules bond.
"These courses are a great opportunity for students to have access to high-tech equipment that they might not be able to use until grad school, said Oakton's Chair of Physical Sciences and Professor of Physics John Carzoli. "Also, these classes are a good way to see how the disciplines of physics, biology, and chemistry can overlap."
Both classes meet at the College's Skokie campus (7701 North Lincoln Avenue) and at the nanotechnology lab (8025 Lamon Avenue). For more information, call 847.376.7042, or e-mail jcarzoli@oakton.edu.
Oakton's cutting-edge technology program is supported by the Nanotechnology Education, Employment, and Economic Development Initiative (NE³I), a partnership between the College; the Village of Skokie; Forest City Enterprises, Inc., which owns and operates the IS+TP; and the North Suburban Educational Region for Vocation Education (NSERVE), a career and technical education consortium consisting of nine high schools in Chicago's northern suburbs.
A full listing of fall credit class listings can be found at www.oakton.edu. Most autumn courses begin the week of August 19.
Register in person at either campus during summer hours – Monday through Thursday, 8:30 a.m. – 7 p.m. Students with a current application on file may register online at my.oakton.edu.
For more information about classes, call 847.635.1741 (Des Plaines), or 847.635.1400 (Skokie).