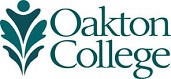 News from Oakton: July 23, 2013
Get in Tune with Oakton Music Courses
Unleash your musical talent – and earn college credit this fall at Oakton Community College. Music classes begin Monday, August 19, and are available for students of all skill levels.
Lessons are offered in the following areas:
Fall semester class listings may be found online at www.oakton.edu, or in the Fall 2013 Credit Class Schedule, available at the Des Plaines or Skokie campus.
Tour Oakton's Des Plaines Campus July 31
If you're investigating colleges, check out Oakton Community College! Discover why Oakton is the right location to start or resume your college education during a campus visit on Wednesday, July 31, at 6 p.m., at the College's Des Plaines campus, 1600 East Golf Road (Room 1550).
Sponsored by the Office of Student Recruitment and Outreach, the tour will feature information about admission, career and transfer programs, financial aid, student services, and extracurricular activities. Oakton faculty, administrators, and students will be available to answer questions.
Oakton offers associate's degrees and certificate programs for students planning to move on to four-year colleges or universities, as well as those preparing for employment in a variety of careers. Accredited by The Higher Learning Commission of the North Central Association of Colleges and Schools, the College is recognized by the Illinois Community College Board and is a member of the American Association of Community Colleges.

Space is limited. To reserve a place, call 847.635.1835 or visit www.oakton.edu/visit.
Oakton's Koehnline Museum of Art Features Chicago Artists Leon and Sadie Garland
In the last decade, Oakton's Koehnline Museum of Art has produced several significant exhibitions featuring Chicago artists and their contributions during the Great Depression. On Thursday, August 1, this tradition continues with the opening of The Art of Leon and Sadie Garland – the first major exhibit celebrating this married artist couple, whose work captured Chicago and Europe during the early 20th century.
Enjoy a public reception for The Art of Leon and Sadie Garland on Thursday, August 8, from 5 – 8 p.m., at 1600 East Golf Road, Des Plaines. The free showcase runs through Friday, September 20.
Russian-born Leon Garland (1896-1941) came to Chicago in 1913. A student of the Art Institute of Chicago and Hull-House, he created an extensive body of work, including a large number of paintings for the W.P.A. His wife, Sadie Ellis Garland Dreikurs (1900-1906), grew up in the Windy City, took art classes at the Hull-House, and attended the School of the Art Institute of Chicago. After their marriage, the two traveled and studied in France, Germany, Italy, Lithuania, and Switzerland before returning to Chicago. On their return, the duo experimented with a variety of subjects and styles, including cubism.
The Koehnline Museum of Art is open 10 a.m. – 6 p.m., Monday through Friday, and 11 a.m. – 4 p.m., Saturday.
For more information, call 847.635.2633, or visit www.oakton.edu/museum.
Learn About Pharm Tech and Rad Tech at Free Sessions at Oakton
Health care careers are in high demand! Get in on the ground floor of an exciting profession by attending two upcoming free information sessions at Oakton's Des Plaines campus.
Learn how to provide practical assistance for registered pharmacists at a pharmacy technician session on Thursday, August 1, at 6 p.m. (Room 1603). Pharmacy technicians work in drug stores, hospitals, community ambulatory care centers, home health care agencies, nursing homes, and the pharmaceutical industry. According to the Occupational Outlook Handbook, pharmacy technician professions are anticipated to rise by more than 22 percent from 2013 to 2018, much faster than the average for all occupations because of the growing number of middle-aged and elderly people expected to use prescription drugs.

Also, begin your journey toward a two-year degree in radiologic technology when Oakton hosts a seminar on Monday, August 5, at 5:30 p.m. (Room 1603).Through Oakton's program, students learn how to produce radiographic images of the human body for use in diagnosing medical conditions. The curricula is a partnership between the College and the St. Francis School of Radiography in Evanston.

And radiologic technicians are needed! The Occupational Outlook Handbook reports that employment in this field is expected to rise by more than 22 percent by 2020. Growth in the profession will be driven by an increase in the need for diagnostic imaging for a rising aging population. Qualified radiologic technologists are needed in hospitals, clinics, physicians' offices, industry, and public health.

Faculty will be on hand to discuss course requirements and industry trends at both information sessions.

To reserve a spot, visit www.oakton.edu/healthcareers or call 847.635.1700.
Summer Camp at Oakton: LEGO®, Robots, and More!
Youngsters ages 8 – 13 are invited to make a "splash" by building aquatic robots at a summer camp at Oakton's Des Plaines campus, from 9 a.m. – 3 p.m., August 12 – 16. The five-day instructional program is meant to demonstrate the opportunities and real-world applications within science, technology, engineering, and mathematics (STEM). Registration deadline is Monday, August 5.

During the camp, students will use LEGO® Mindstorm®, which contains software and hardware to create small, customizable, and programmable robots. The curriculum is problem-based requiring teams of students to work together to design, construct, test, and redesign underwater machines. The camp is a collaboration between Oakton's Center for Promoting STEM, Alliance for Lifelong Learning, and the engineering department at Triton College. Funded by the National Science Foundation, this program is part of a project coordinated by New Jersey's Stevens Institute of Technology.
Camp fee is $300. To register, contact Gloria Liu at glorial@oakton.edu or 847.635.1738. Students may also enroll online at www.oakton.edu/cp-stem.
Entries for Women's Art Exhibition at Oakton Due August 8
Female professional artists: time is running out to submit entries in all media to Oakton Community College for Bodies by Design: Modification, Coercion, and Resistance. This juried art exhibition, co-sponsored by the Koehnline Museum of Art and Women's and Gender Studies (WGS) at Oakton, will run October 3 – 25. Entries are due by Thursday, August 8. There is no fee.
Oakton's annual WGS exhibition is one of the region's premier art events, attracting hundreds of participants from across the country. Themes focus on issues and ideas involving women and the feminine; this year's exhibition explores how women's bodies may be modified.
Gendered embodiment has always been plastic: we adorn ourselves with piercings and tattoos; bind, confine, and refine our contours; and learn to move with or against societal expectations. Today, consumer culture puts unprecedented pressure on people to conform, while the abundance of subcultures allows for more outrageous inventions and expressions. Submissions must relate to this theme.
Here's what you need to know:
Artists may submit only one original work for consideration.
Works must be submitted on a compact disc as a JPEG image with a resolution of at least 300 dpi.
The CD must be labeled with the artist's name, title of work, and medium. It also should contain an artist statement/biography in narrative form as a Microsoft Word document not exceeding 150 words. The statement should refer to the specific artwork submitted.
View a complete list of rules at www.oakton.edu/newsevents/events/wom_art_call.pdf.
Submit entries to: Bodies by Design Exhibition, Koehnline Museum of Art, Oakton Community College, 1600 East Golf Road, Des Plaines, IL 60016.
For more information, contact Nathan Harpaz at 847.635.2633 or nharpaz@oakton.edu.
Bet on a Good Time at Oakton Fundraiser at Rivers Casino
Bet on a good time at Scholar Chips, a glittering evening of entertainment at Rivers Casino hosted by Oakton Community College's Educational Foundation to benefit student scholarships. Get in on the action on Friday, August 23, at 5 p.m. in the casino, 3000 South River Road, Des Plaines. A limited number of tickets are available for $60.
Enjoy succulent hors d'oeuvres, a delicious dinner buffet, and an open bar. Entertainment includes Rat Pack impersonator Rex Tuley, a raffle, silent auction, instructional table games, and palm and tarot card readings.
Free parking will be available. Attendees must be 21 years or older.
Oakton alumni who attend the fundraiser will receive two free tickets to any 2013-2014 production at the College's Performing Arts Center. To attend the fundraiser, call 847. 635.1893, or e-mail mmontana@oakton.edu.
Turner Construction Company is the lead sponsor for the event. Other donors include AON, First Bank of Highland Park, Sikich LLC, Northern Trust Company, Legat Architects, and Fisher Container Corporation.