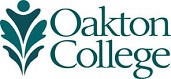 News from Oakton: August 6, 2013
Reception Spotlights Oakton's The Art of Leon and Sadie Garland Exhibit
You're invited to a public reception for The Art of Leon and Sadie Garland, the first major exhibit of this married artist couple whose work captured Chicago and Europe during the early 20th century, on Thursday, August 8, from 5 – 8 p.m., at Oakton's Koehnline Museum of Art, 1600 East Golf Road, Des Plaines. The free show of more than 40 paintings continues the Oakton Koehnline Museum's tradition of featuring Chicago artists and their contributions during the Great Depression. The Art of Leon and Sadie Garland is on display through Friday, September 20.
Russian-born Leon Garland (1896-1941) came to Chicago in 1913. A student of the Art Institute of Chicago and Hull-House, he created an extensive body of work, including a large number of paintings for the W.P.A. His wife, Sadie Ellis Garland Dreikurs (1900-1906), grew up in the Windy City, took art classes at the Hull-House, and attended the School of the Art Institute of Chicago. After their marriage, the two traveled and studied in France, Germany, Italy, Lithuania, and Switzerland before returning to Chicago. On their return, the duo experimented with a variety of subjects and styles, including cubism.
The Koehnline Museum of Art is open 10 a.m. – 6 p.m., Monday through Friday, and 11 a.m. – 4 p.m., Saturday.
For more information, call 847.635.2633, or visit www.oakton.edu/museum.
Begin Your Nursing or Physical Therapy Career at Oakton
Opportunities in health care careers are growing. Begin your journey toward a rewarding profession by attending two upcoming free information sessions at Oakton Community College, 1600 East Golf Road, Des Plaines.

Take the plunge into nursing at 3 p.m., Thursday, August 8 (Room 1604). According to the U.S. Bureau of Labor Statistics, employment for registered nurses is expected to increase by more than 13 percent from 2013 to 2018, faster than the average for all occupations due in part to technological advances in patient care.

Also, learn how to help rehabilitate people with injuries or diseases affecting muscles, joints, bones, nerves, or the cardiopulmonary system at a physical therapist assistant session at 4 p.m., Monday, August 12 (Room 1625). Employment opportunities for physical therapy assistants are expected to grow nationally at a faster rate than most careers through 2020.

Faculty will be on hand to discuss course requirements and industry trends at both information sessions.
To reserve a spot, visit www.oakton.edu/healthcareers or call 847.635.1700.
Find out Why "Less is More" at Oakton's Nanotechnology Open Houses
Looking for the fast track to a rewarding science career? Join Oakton Community College for two free Open Houses on Thursday, August 8 and Thursday, August 15 highlighting nanotechnology – one of the most rapidly growing career fields. Attend either open house from 6 –7 p.m. in Skokie's Illinois Science + Technology Park (IS+TP) Conference Center at 8045 Lamon Avenue. 
On the cutting edge of science, nanotechnology plays a critical role in biology, chemistry, engineering, medicine, and physics – from building microprocessors and delivering anti-cancer drugs efficiently to making clothes more stain resistant and improving sunscreen absorption.  By 2015, the field will need six million workers and 2.5 million support personnel, with salaries ranging from $30,000 to $95,000 (depending on the level of education).
At each open house, connect with representatives of local nanotech companies, discuss Oakton's nanotech curriculum with faculty and alumni, and tour the laboratory. Refreshments will be served.
Oakton began offering nanotechnology classes in January 2013. The College's cutting-edge technology program is supported by the Nanotechnology Education, Employment, and Economic Development Initiative (NE³I), a partnership between the College; the Village of Skokie; Forest City Enterprises, Inc., which owns and operates the IS+TP; and the North Suburban Educational Region for Vocation Education (NSERVE), a career and technical education consortium consisting of nine high schools in Chicago's northern suburbs.
This fall, Oakton will offer the four-credit Fundamentals of Nanotechnology I – PHY 141 050 [CRN 31967]. Gain hands-on experience in a nanotechnology lab, and work with atomic and electron microscopes, nano analysis tools, and fluorescent scopes that enhance 3-D imaging. And, once you complete the course, apply for internship opportunities offered by science and technology companies housed at the IS+TP. Course begins on August 19 and meets on Mondays (at Skokie) and Wednesdays (at IS+TP) from 6 – 8:45 p.m. Only 25 students can enroll, so register today at www.oakton.edu.
Parking is available at 4835 Searle Parkway.  Registration is encouraged but walk-ins are welcome – visit http://occ0808-eorg.eventbrite.com/.
For questions on either the Open House or the course, contact Robert Sompolski, dean of mathematics and technologies, at 847.635.1975 or somplski@oakton.edu.
Still Time to Register for Fall Classes at Oakton
Invest in yourself! Statistics show that more learning equals more earning potential! Start at Oakton Community College and go anywhere. Registration is still available for fall courses, which start Monday, August 19.
Fall semester class listings may be found online at www.oakton.edu, or in the Fall 2013 Credit and Noncredit Schedule, available at the Des Plaines and Skokie campuses, 1600 East Golf Road, and 7701 North Lincoln Avenue. (District residents also received them in the mail.)
Students may register in person at both campuses, 8:30 a.m. – 8 p.m., Monday through Thursday; 8:30 a.m. – 5 p.m., Friday; and 9 a.m. – noon, Saturday. (Please note the campuses will be closed August 2 – 3). Students with a current application on file may register online at my.oakton.edu.
For more information about classes, call 847.635.1741 (Des Plaines), or 847.635.1400 (Skokie).
 "Chip in" to Fund Oakton Scholarships at Rivers Casino Fundraiser
When the chips are down, Oakton Community College's Educational Foundation comes through! Join the Educational Foundation and support student scholarships at Scholar Chips – Friday, August 23, at 5 p.m., at Rivers Casino, 3000 South River Road, Des Plaines. A limited number of tickets are still available for this dazzling evening of entertainment. Get yours for $60!
Enjoy succulent hors d'oeuvres, a delicious dinner buffet, and an open bar. Entertainment includes Rat Pack impersonator Rex Tuley, a raffle, silent auction, instructional table games, and palm and tarot card readings.
Free parking will be available. Attendees must be 21 years or older.
Oakton alumni who attend the fundraiser will receive two free tickets to any 2013-2014 production at the College's Performing Arts Center. To attend the fundraiser, call 847. 635.1893, or e-mail mmontana@oakton.edu.
Turner Construction Company is the lead sponsor for the event. Other donors include AON, First Bank of Highland Park, Sikich LLC, Northern Trust Company, Legat Architects, and Fisher Container Corporation.
Show off Your Comedic Talent! Audition for Oakton's Noises Off
Showcase your comedic talent! Audition for the Performing Arts at Oakton's production of Noises Off, playwright Michael Frayn's "funnier from behind" play-within-a play, 6 – 9 p.m., Monday, August 26, and 6 – 9 p.m., Tuesday, August 27, at Oakton's Footlik Theater, 1600 East Golf Road Des Plaines. No appointment is necessary.
The farce focuses on the cast of the second-rate comedy Nothing On, as the ensemble tours backwater theaters and struggles with missed cues, misbehaving props and sets, offstage shenanigans, and onstage bedlam. Rapidly deteriorating relationships add to the actors' woes as every rehearsal and performance hits uproarious show business bumps.
The director is seeking four females ages 20s – 50s, and five males ages 20s – 60s. Prepare a contemporary comedic monologue (up to two minutes in length) or read from the script. Monologues need not be memorized.
Noises Off will be performed October 10 – 13, and October 17 – 20, at the Footlik Theater.

For more information, call 847.635.1897.