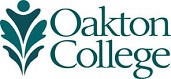 News from Oakton: August 13, 2013
Explore Nanotechnology at an Open House
Jump start your career in nanotechnology at Oakton Community College by attending an open house on Thursday, August 15, from 6 – 7 p.m., in Skokie's Illinois Science + Technology Park (IS+TP) Conference Center at 8045 Lamon Avenue.
On the cutting edge of science, nanotechnology plays a critical role in biology, chemistry, engineering, medicine, and physics – from building microprocessors and delivering anti-cancer drugs efficiently to making clothes more stain resistant and improving sunscreen absorption.  By 2015, the field will need six million workers and 2.5 million support personnel, with salaries ranging from $30,000 to $95,000 (depending on the level of education).
At the open house, connect with representatives from local nanotech companies, discuss Oakton's nanotech curriculum with faculty and alumni, tour the laboratory, and enjoy light refreshments.
This fall, Oakton will offer the four-credit Fundamentals of Nanotechnology I course. Gain hands-on experience in a nanotechnology lab, working with atomic and electron microscopes, nano analysis tools, and fluorescent scopes that enhance 3-D imaging. Students also may take advantage of internship opportunities offered by science and technology companies housed at the IS+TP. Course begins on August 19 and meets on Mondays (at Skokie) and Wednesdays (at IS+TP) from 6 – 8:45 p.m. Only 25 students can enroll, so register today at www.oakton.edu.
Parking is available at 4835 Searle Parkway.  Registration is encouraged but walk-ins are welcome. Visit http://occ0808-eorg.eventbrite.com/.
For more information about the open house or the course, contact Robert Sompolski, dean of mathematics and technologies, at 847.635.1975 or somplski@oakton.edu.
Rex Tuley Headlines Fundraiser for Oakton Scholarships
Entertainer Rex Tuley headlines Scholar Chips, Oakton Community College's Educational Foundation fundraiser for student scholarships, at Rivers Casino on Friday, August 23, at 5 p.m. Tuley, a resident of the Northwest suburbs, will provide more than two hours of lively entertainment filled with renditions of well-known crooners including the Rat Pack's Frank Sinatra and Dean Martin.
Enjoy succulent hors d'oeuvres, a delicious dinner buffet, and an open bar. Entertainment also includes a raffle, silent auction, instructional table games, and palm and tarot card readings. A limited number of tickets ($60/each) remain for this lively evening of entertainment.
Free parking available; attendees must be 21 years or older.

Oakton alumni who attend the fundraiser will receive two free tickets to any 2013-2014 production at the College's Performing Arts Center. To attend, call 847. 635.1893, or e-mail mmontana@oakton.edu.
Lead sponsors for the event are Legat Architects, Robbins Schwartz, Turner Construction Company, and Underwriters Laboratories. Other donors include AON, Daubenspeck & Associates, First Bank of Highland Park, Fisher Container Corporation, Northern Trust Company, and Sikich LLC.
Performing Arts at Oakton Hosts Auditions for Fall Shows
Showcase your acting talent as the Performing Arts at Oakton hosts auditions for its fall season at the College's Des Plaines campus, 1600 East Golf Road. Directors will be casting for three plays: Noises Off, Race, and Sweeney Todd: The Demon Barber of Fleet Street.

Noises Off, playwright Michael Frayn's "funnier from behind" play-within-a play, needs four females ages 20s – 50s, and five males ages 20s – 60s. Auditions are 6 – 9 p.m., Monday, August 26, and 6 – 9 p.m., Tuesday, August 27, at Oakton's Footlik Theater. Prepare a contemporary comedic monologue (up to two minutes in length) or read from the script. Monologues need not be memorized. Noises Off will be performed October 10 – 13, and October 17 – 20.

David Mamet's staged reading Race requires one African-American female in her 20s; one African-American male in his 30s – 40s, and two white males ages 30s – 40s. Auditions are 6 – 9 p.m., Tuesday September 3, and 6 – 9 p.m., Wednesday, September 4, at Oakton's Studio One. Prepare a contemporary monologue less than two minutes in length or be prepared to read from the script. Monologues need not be memorized. Race will be staged September 28 – 29.

The director of Sweeney Todd: The Demon Barber of Fleet Street is casting roles for males and females, ages 18 – 65, on Monday, September 9, and Tuesday, September 10, from 6 – 9 p.m., at Studio One. Come prepared with 16 bars of song, preferably from a Stephen Sondheim musical, or be ready to read from the script. The Tony Award-winning musical will be presented November 14 – 17, and November 21 – 24.

For more information about auditions, call 847.635.1897.   
Oakton's Six Piano Ensemble Schedules Open Auditions
The Six Piano Ensemble, a unique musical group at Oakton Community College, is looking for pianists. Auditions for this distinctive group that performs classical, jazz, and contemporary music will be held 7 – 9 p.m., Monday, September 16, and Wednesday, September 18, at the College's Des Plaines campus, 1600 East Golf Road (Room 1360). Music is provided, and candidates also may play a prepared selection.

Founded by Glenna Sprague, professor and coordinator of music at Oakton, the ensemble has appeared at prestigious venues across the world, from California to Austria. This year, the ensemble has been invited to perform at the University of Hawaii. Locally, the group has played at the Chicago Civic Opera House and Navy Pier.

For more information contact Glenna Sprague at gsprague@oakton.edu or 847.635.1905.
Earn a Certificate in Elder Care Support
Learn how to become an in-home support worker or family caregiver by enrolling this fall in Oakton's person-centered elder support certificate program. The curriculum offers a basic study of educational concepts and practices for the care and safety of elders.
Six-week courses start Friday, September 6, at the College's Skokie campus, 7701 North Lincoln Avenue. Topics also include sensory, physical, and psychosocial changes of aging, normal aging, myths of aging, and culture change.
The World of the Elder (ECS 101-001). Prepare for a caregiver role with elders. Content includes educational concepts and practices for the care and safety of elders experiencing normal aging. Class meets 9 – 10:40 a.m.
Person-Centered Communication (ECS 102-001). Class focuses on promoting holistic approaches and respect for the individual, and emphasizes adaptive services as elders experience changes in their abilities. Course meets 11 a.m. – 12:40 p.m.
Dementia Care of the Elder (ECS 103-001). Learn educational concepts and practices for the care and safety of elders experiencing dementia. This course also covers Alzheimer's disease, including its stages and progression. Class meets 1:30 – 3:10 p.m.
For more information, visit www.oakton.edu/elder_care, or contact Donna Dickson, 847.376.7688 or ddickson@oakton.edu.