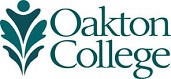 News from Oakton: October 8, 2013
On Stage and Off, Noises Off Serves up Hilarity
For 30 years, audiences have delighted in Michael Frayn's Noises Off.  Now you can take a "peek backstage" and enjoy this classic farce on October 10 – 13, and October 17 – 20, at Oakton's Footlik Theater, 1600 East Golf Road, Des Plaines.
As the cast of the second-rate comedy Nothing On tours backwater theaters, they struggle with missed cues and lines, misbehaving props and sets, offstage shenanigans, and onstage bedlam. Rapidly deteriorating relationships add to the actors' woes as every rehearsal and performance hit uproarious show business bumps. This classic play has been delighting audiences for three decades.
Enjoy a special $5 preview Thursday, October 10, at 8 p.m.
Regular performances are scheduled:
Friday, October 11, 8 p.m.
Saturday, October 12, 8 p.m.
Sunday, October 13, 2 p.m.
Thursday, October 17, 7:30 p.m.
Friday, October 18, 8 p.m.
Saturday, October 19, 8 p.m.
Sunday, October 20, 2 p.m.
Tickets are $12 for general admission; $10 students and seniors; and $8 for groups of 15 or more. Call 847. 635.1900 to purchase.
Race, Religion, and Class Collide in Courtroom Drama
Hear ye! Hear ye! Be part of the jury in this exhilarating courtroom drama where race, religion, and class collide! Defamation, penned by Chicago playwright Todd Logan, will take the stage at 2 p.m., Wednesday, October 16, at Oakton's Des Plaines campus, 1600 East Golf Road (Room 1610), and 2 p.m., Tuesday, October 22, at the Skokie campus, 7701 North Lincoln Avenue (Rooms P103-P104). Admission is free.
Since 2010, Defamation has been staged at high schools, universities, law schools, civic and religious organizations, and places of businesses in Chicago and around the country. Each performance is followed by "jury" deliberation. Once a verdict is reached, join the playwright and cast for a question and answer session.   
"Whether we like it or not, we still have major divides in this country," says Logan. "Most of us go to bed at night in cities, communities, and neighborhoods that are segregated by race, religion, ethnicity, and/or class. I wanted to write a play that encourages greater tolerance and understanding by spurring self-examination and promoting compelling civil discourse."
Presented by Canamac Productions, Defamation is a twist on the he-said-she-said story. African American businesswoman Regina Wade, the owner of a design firm on Chicago's South Side, brings a civil defamation suit against Arthur Golden, a real estate developer from an affluent, white community from the North Shore. Wade claims Golden ruined her reputation and her business by accusing her of stealing his heirloom watch during a business meeting. During the trial, lawyers on both sides elicit testimony regarding segregated neighborhoods and private club memberships, racial and religious discrimination, and the hardships and privilege of class.
Oakton's Office of Access, Equity, and Diversity is sponsoring the play. For more information, contact Karishma Brownlee at 847.635.1751 or kbrownlee@oakton.edu.
Hold That Image: A Career in Radiologic Technology
Find out if a career in radiologic technology is right for you during a free information session at Oakton's Des Plaines campus, 1600 East Golf Road, on Wednesday, October 16, at 5 p.m. Faculty will be on hand in Room 1605 to discuss course requirements and industry trends.
Through Oakton's program, students learn how to produce radiographic images of the human body for use in diagnosing medical conditions. The curriculum is a partnership between the College and the St. Francis School of Radiography in Evanston.
And radiologic technicians are in demand! The Occupational Outlook Handbook reports that employment in this field is expected to grow by more than 22 percent by 2020. Qualified radiologic technologists are needed in hospitals, clinics, physicians' offices, industry, and public health.
To reserve your place, visit www.oakton.edu/healthcareers or call 847.635.1700.
Oakton Workshop Focuses on Adolescents Suffering from Depression
Depression affects millions of people, including adolescents. Recent surveys indicate that as many as one in five teens suffers from clinical depression, which can lead to substance abuse and suicidal thoughts or actions. Oakton Community College's Skokie campus, 7701 North Lincoln Avenue, will host a workshop about teen depression on Friday, October 18, from 8:30 a.m. – 4:15 p.m.
Designed for teens, parents, and health professionals, "Voice of Depression: The Unique and Honest Perspective of Teens and Their Parents: A Workshop to Share Challenges, Strategies, and Resources," will feature experts in the field of suicide prevention and treatment. Erika's Lighthouse, a nonprofit organization based in Winnetka that raises awareness of adolescent depression and mental health for young people, is sponsoring the seminar.
Erika's Lighthouse representatives Peggy Kubert, MA, LSCW, executive director, and Heather Steward, LSW, director of programming and communications, will facilitate the discussion. Teens from the Winnetka-based organization, along with David Clark, Ph.D., assistant dean for clinical research and professor of psychiatry at the Medical College of Wisconsin's department of psychiatry and behavioral medicine, also will speak.
Panel members include: Thomas Golebiewski, Ph.D., LCSW, a psychotherapy private practitioner; Al Ross, MA, LCSW, youth, family, and community coordinator for Family Service of Glencoe; David Schreiber, MD, executive director of Compass Health Center in Northbrook; and Mary Waldon, MSW, LCSW, a professional from Change Therapy in Winnetka who specializes in change-oriented psychotherapy for teens, young adults, and their families. These experts will share the latest information on topics including suicide, stress, anxiety, psychopharmacology, dialectic behavioral therapy, and substance abuse.
Registration is $100 ($125 the day of the event) and continuing education hours will be offered to social workers, counselors, therapists, and teachers. To register, call 847.635.1934 or visit www.oakton.edu/all. 
"Homeless" Students Share Their Experience During Free Panel Discussion
Homelessness is epidemic. Each night, hundreds of thousands of American don't have a roof of their own. On Monday, October 7, Oakton students experienced "homelessness" by spending the night in shanties (crudely built shelters made from discarded material) at the Skokie campus, 7701 North Lincoln Avenue. Shantytown participants will share their experiences during a free panel discussion on Monday, October 21, starting at 6 p.m., at Oakton's Des Plaines campus, 1600 East Golf Road, in Room 2701.
This is the third consecutive year that Oakton's Habitat for Humanity Campus Chapter has sponsored a "Shantytown." For the first time, the event took place on World Habitat Day, observed annually worldwide on the first Monday of October. Designated by the United Nations and first celebrated in 1986, the day is meant to be a time to reflect on the human right for adequate shelter.
"I'm always moved by the commitment of the students to this cause," said Oakton's Coordinator of Human Services and Substance Abuse Counseling Programs Marvin Bornschlegl, advisor to the College's Habitat chapter. "Every year more students get involved, which means more people are being educated about the difficulties that homeless people face. To me, that's the most important part of this project."
For more details, contact Marvin Bornschlegl at 847.635.1845, or mbornsch@oakton.edu.
Discover How Music and Math Intertwine
Peanut butter and jelly: bacon and eggs; soup and a sandwich – some items just go well together. Learn how math and music are connected at a free lecture at 2 p.m., Tuesday, October 22, at Oakton Community College's Des Plaines campus, 1600, East Golf Road (Room 1604).
David Kung, Ph.D., professor of mathematics at St. Mary's College of Maryland, presents "Harmonious Equations: A Mathematical Exploration of Music" as part of Oakton's STEM (science, technology, engineering, and mathematics) Speaker Series.
This special lecture will feature live musical examples on violins. Learn how algebra plays a role in Bach's magnificent canons and fugues; understand the mathematical principles behind the clarinet's ability to play lower than the flute; and unearth the connection between calculus, differential equations, and our ability to hear timbre.
Kung earned his doctorate in mathematics at the University of Wisconsin, Madison. His DVD course, "How Music and Mathematics Relate," was recently released by The Teaching Company. The author of numerous articles on harmonic analysis and mathematics education, Kung is a recent recipient of the Teaching Award from the Mathematical Association of America.
Oakton's Center for Promoting STEM and the Student Government Association are sponsoring this presentation. For more information, contact Gloria Liu at 847.635.1738 or glorial@oakton.edu.
Oakton Follies Entertains While Supporting Scholarships
Get your jollies at the Oakton Follies! Enjoy a showcase of College faculty, staff, and administrators displaying their unique abilities during performances at 2 p.m., Thursday, October 31, and 8 p.m., Friday, November 1, at the Footlik Theater, 1600 East Golf Road, Des Plaines. Proceeds benefit the College's Performing Arts Center Foundation Scholarship Fund.
The variety show will feature singing, dancing, musical numbers, sketch comedy, and more. The talent is down right scary and the only "boos" you'll hear will be from ghosts in the balcony.
Plenty of free parking is available it Lot A. General admission is $5. For tickets visit www.oakton.edu/tickets or call 847.635.1900