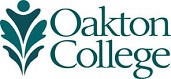 News from Oakton: October 15, 2013
Still Time to Catch Performances of Noises Off at Oakton
The classic farce Noises Off, penned by Michael Frayn, concludes its "peek backstage" October 17 – 20, at Oakton's Footlik Theater, 1600 East Golf Road, Des Plaines.
As the cast of the second-rate comedy Nothing On tours backwater theaters, they struggle with missed cues and lines, misbehaving props and sets, offstage shenanigans, and onstage bedlam. Rapidly deteriorating relationships add to the actors' woes as every rehearsal and performance hit uproarious show business bumps. This classic play has been delighting audiences for three decades.
Final performances are scheduled:
Thursday, October 17, 7:30 p.m.
Friday, October 18, 8 p.m.
Saturday, October 19, 8 p.m.
Sunday, October 20, 2 p.m.
Tickets are $12 for general admission; $10 students and seniors; and $8 for groups of 15 or more. Call 847. 635.1900 to purchase.
Oakton Students Discuss Homelessness
Homelessness is so prevalent in the United States that each night hundreds of thousands of Americans don't have permanent shelter. On October 7, Oakton students experienced "homelessness" by spending the night in shanties (crudely built shelters made from discarded material) at the College's Skokie campus. Shantytown participants will share their experiences during a free panel discussion on Monday, October 21, starting at 6 p.m., at Oakton's Des Plaines campus, 1600 East Golf Road (Room 2701).
This is the third consecutive year that Oakton's Habitat for Humanity Campus Chapter has sponsored a "Shantytown." For the first time, the event was held on World Habitat Day, observed annually worldwide on the first Monday of October. Designated by the United Nations and first celebrated in 1986, the day is meant to be a time to reflect on adequate shelter as a human right.
"I'm always moved by the commitment of the students to this cause," said Oakton's Coordinator of Human Services and Substance Abuse Counseling Programs Marvin Bornschlegl, advisor to the College's Habitat chapter. "Every year more students get involved, which means more people are being educated about the difficulties that homeless people face. To me, that's the most important part of this project."
For more details, contact Marvin Bornschlegl at 847.635.1845, or mbornsch@oakton.edu.
Serve as a "Juror" in Courtroom Drama  
Be prepared to "serve" on a jury when you attend the exhilarating courtroom drama Defamation, where race, religion, and class collide on Tuesday, October 22, at Oakton's Skokie campus, 7701 North Lincoln Avenue (Rooms P103-P104). Admission is free.
Since 2010, Defamation, penned by Chicago playwright Todd Logan, has been staged at high schools, universities, law schools, civic and religious organizations, and places of businesses in Chicago and around the country. Each performance is followed by "jury" deliberation. Once a verdict is reached, join the playwright and cast for a question and answer session.     
"Whether we like it or not, we still have major divides in this country," says Logan. "Most of us go to bed at night in cities, communities, and neighborhoods that are segregated by race, religion, ethnicity, and/or class. I wanted to write a play that encourages greater tolerance and understanding by spurring self-examination and promoting compelling civil discourse."
Presented by Canamac Productions, Defamation is a twist on the he-said-she-said story. African American businesswoman Regina Wade, the owner of a design firm on Chicago's South Side, brings a civil defamation suit against Arthur Golden, a real estate developer from an affluent, white community from the North Shore. Wade claims Golden ruined her reputation and her business by accusing her of stealing his heirloom watch during a business meeting. During the trial, lawyers on both sides elicit testimony regarding segregated neighborhoods and private club memberships, racial and religious discrimination, and the hardships and privilege of class.
Oakton's Office of Access, Equity, and Diversity is sponsoring the play. For more information, contact Karishma Brownlee at 847.635.1751 or kbrownlee@oakton.edu.
Oakton's Bodies by Design Exhibition Closes October 25
There's still time to catch Oakton's Bodies by Design: Modification, Coercion, and Resistance, a unique exhibition featuring more than 60 local, national, and international artists who reflect on the ways in which women alter their bodies – by choice or necessity. The free exhibit at Oakton's Koehnline Museum, 1600 East Golf Road, Des Plaines, closes Friday, October 25.
Gendered embodiment has always been plastic: we adorn ourselves with piercings and tattoos; bind, confine, and refine our contours; and learn to move in and out of step with societal expectations. Today, consumer society places unprecedented pressure on women and men to conform, while the proliferation of subcultures allows for ever more outrageous inventions and expressions. Bodies by Design, sponsored by the Women's and Gender Studies Program at Oakton, in cooperation with the College's art museum, includes pieces by an eclectic array of women artists who are engaged with this issue, asking, "How do we survive and thrive in these extraordinary times?"
"We are thrilled not only by the beauty of the works in this year's show, but also by their depth of content," said Kathleen Carot, Oakton's Women's and Gender Studies coordinator. "People who attend the show will not only find much to admire, but also will leave with a great deal to think about. This year's artists really outdid themselves."
The Koehnline Museum of Art is open Monday through Friday, 10 a.m. – 6 p.m., and Saturday, 11 a.m. – 4 p.m.
The exhibition is sponsored in part by a generous grant from the Oakton Educational Foundation.
For more information, visit www.oakton.edu/wgs or contact Kathleen Carot at 847.376.7061, or kcarot@oakton.edu.
A History of Jewish Food in America: Free Lecture at Oakton
Whether topped with cream cheese, butter, or jelly, bagels are a breakfast staple in America. Discover how this food and other dishes introduced to the United States via Eastern European Jewish immigrants became Americanized during a free lecture at 11 a.m., Thursday, October 31, at Oakton's Skokie campus, 7701 North Lincoln Avenue (Rooms A142-152).
Bruce Kraig, Ph.D., professor emeritus of history and humanities at Roosevelt University and founding president of the Culinary Historians of Chicago, presents the fascinating story of his own immigrant grandfather, Harry Krahmalkov, who helped bring bagels and other culinary delights to his new country.
The author of numerous books on the history of Jewish food and culture, Kraig has appeared on national media outlets such as ABC's Nightline and NPR's Talk of the Nation. His book, Hot Dogs: A Global History, received a Paris Book Fair Award.
Oakton's Jewish Studies, with a generous grant from the College's Educational Foundation, is sponsoring this presentation. For more information, contact Wendy Maier-Sarti, Oakton professor of history and coordinator of Jewish Studies, at 847.635.1458 or jewishstudies@oakton.edu.
World-Renowned Pianist Doug Montgomery Returns to Oakton
Enjoy a delightful evening of contemporary and classical piano music performed by the world-famous musician and Niles native Doug Montgomery at 7 p.m., Saturday, November 2, at Oakton's Footlik Theater, 1600 East Golf Road, Des Plaines.
The talented Michael Feinstein has said about Montgomery, "He is a gifted musician who is equally at home performing Chopin or singing show tunes. The wondrous part is that he does both with great style, verve, and talent."
For more than three decades, the Julliard-trained pianist has performed across the globe. During Montgomery's career as a solo performer, he has appeared with prestigious musical organizations including the Orchestra of Santa Fe, the New Jersey Symphony, Kansas City Philharmonic, the Youngstown Symphony Orchestra, the Chicago Chamber Orchestra, the Grant Park Symphony Orchestra of Chicago, and the Valley Opera Orchestra of California. In 1989, he performed at the inauguration of George H.W. Bush.
Preview Montgomery's musical talent at dougmontgomery.com. Tickets are $25 and include a post-performance reception. Proceeds support Oakton's Student Scholarship Fund.
To reserve your seat, call 847.635.1893 or e-mail Margaret Montana at mmontana@oakton.edu.
Begin Your Health Care Career at Oakton
Career opportunities in health care are soaring! Take your first step toward a thriving profession by attending free information sessions at Oakton Community College.
Upcoming meetings occur at the College's campuses in Des Plaines (1600 East Golf Road) and Skokie (7701 North Lincoln Avenue) during November.
Nursing
Tuesday, November 5, at 3 p.m.
Room 1604, Des Plaines
Pharmacy Technician
Wednesday, November 6, at 2 p.m.
Room 1605, Des Plaines
Physical Therapist Assistant
Wednesday, November 6, at 4 p.m.
Room 1604, Des Plaines
Health Information Technology
Wednesday, November 6, at 6 p.m.
Room 1606, Des Plaines
Radiologic Technology
Wednesday, November 13, at 2 p.m.
Room C211, Skokie
Medical Laboratory Technology
Tuesday, November 19, at 1 p.m.
Room 1604, Des Plaines
Phlebotomy
Tuesday, November 19, at 1 p.m.
Room 1604, Des Plaines
Sessions showcase the College's degrees and certificates in these health care career programs. Faculty will be on hand to discuss course requirements and industry trends.
To reserve your place, visit www.oakton.edu/healthcareers or call 847.635.1700.