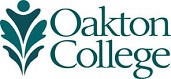 News from Oakton: October 22, 2013
Musicians a "Cut" Above the Rest Needed for Sweeney Todd
Add to the ambience of vengeance and culinary horror! Oakton needs musicians who can play piano, violin, cello, and reed to bring the Tony Award-winning story Sweeney Todd: The Demon Barber of Fleet Street to life November 14 – 17, and November 21 – 24, at Oakton's Studio One, 1600 East Golf Road, Des Plaines.
After a decade of wrongful imprisonment, Sweeney Todd thirsts for revenge over the men who rigged his conviction and destroyed his family. With his sinister landlady Mrs. Lovett, he embarks on a bloody, malevolent campaign in one of the most chilling musicals ever written.
To audition, contact Paul Scavone at pscavone@ccc.edu. For more information, call 847.635.1897.
A History of Jewish Food in America: Free Lecture at Oakton
Traditionally shaped by hand into the form of a ring made from yeasted wheat dough, bagels are especially popular in cities with large Jewish populations. Learn how this tasty treat and other dishes introduced to the United States by Eastern European Jewish immigrants – pastrami, knockwursts, and chicken soup with kneidlach and lockshen –became Americanized during a free lecture at 11 a.m., Thursday, October 31, at Oakton's Skokie campus, 7701 North Lincoln Avenue (Rooms A142-152).
Bruce Kraig, Ph.D., professor emeritus of history and humanities at Roosevelt University and founding president of the Culinary Historians of Chicago, presents the fascinating story of his own immigrant grandfather, Harry Krahmalkov, who helped bring bagels and other culinary delights to his new country.
The author of numerous books on the history of Jewish food and culture, Kraig has appeared on national media outlets such as ABC's Nightline and NPR's Talk of the Nation. His book, Hot Dogs: A Global History, received a Paris Book Fair Award.
Oakton's Jewish Studies is sponsoring this presentation with a generous grant from the College's Educational Foundation. For more information, contact Wendy Maier-Sarti, Oakton professor of history and coordinator of Jewish Studies, at 847.635.1458 or jewishstudies@oakton.edu.
Oakton Art Faculty Shines at ID Show 2013
Oakton's talented art faculty members will showcase some of their finest work starting Thursday, November 7, at ID Show 2013, a free exhibition at the Koehnline Museum of Art, 1600 East Golf Road, Des Plaines.
The exhibition features distinctive paintings, photography, ceramics, and digital art. Included in this year's show are works by Jeremi Bialowas, Alicia Chester, Peter Hessemer, Moritz Kellerman, James A. Krauss, Berney Krule, Judy Langston, William Moll, Mark Palmeri, Lou Pierozzi, Davida Schulman, and Sharon Swidler.
On opening night, the public is invited to meet the artists at a free reception with refreshments, from 5 – 8 p.m. The exhibition runs through Wednesday, November 27.
The Koehnline Museum is open Monday through Friday, 10 a.m. – 6 p.m., and Saturday, 11 a.m. – 4 p.m.
For more details, call 847.635.2633, or visit www.oakton.edu/museum.
World-Renowned Pianist Doug Montgomery Returns to Oakton
Enjoy a memorable evening of contemporary and classical music performed by the world-famous Julliard-trained pianist and Niles native Doug Montgomery at 7 p.m., Saturday, November 2, at Oakton's Footlik Theater, 1600 East Golf Road, Des Plaines.
The talented Michael Feinstein has said about Montgomery, "He is a gifted musician who is equally at home performing Chopin or singing show tunes. The wondrous part is that he does both with great style, verve, and talent."
For more than three decades, the Julliard-trained pianist has performed across the globe. During Montgomery's career as a solo performer, he has appeared with prestigious musical organizations including the Orchestra of Santa Fe, the New Jersey Symphony, Kansas City Philharmonic, the Youngstown Symphony Orchestra, the Chicago Chamber Orchestra, the Grant Park Symphony Orchestra of Chicago, and the Valley Opera Orchestra of California. In 1989, he performed at the inauguration of George H.W. Bush.
Currently, Montgomery makes his home in Santa Fe, New Mexico, and Palm Desert, California. The Arthritis Foundation of New Mexico and Arizona recently named him "Artist of the Year" in recognition of his commitment to bringing the healing powers of music to thousands of listeners.
Preview Montgomery's musical talent at dougmontgomery.com. Tickets are $25 and include a post-performance reception. Proceeds support Oakton's Student Scholarship Fund.
To reserve your seat, call 847.635.1893 or e-mail Margaret Montana at mmontana@oakton.edu.
Warm up at Oakton's Jazz Lounge
Come in from the cold and warm up with some smooth beats and hot tunes courtesy of the award-winning Oakton Community College Jazz Band at 8 p.m., Friday, November 8, in the Performing Arts Center Lobby, 1600 East Golf Road, Des Plaines.
Join this small combo in the College's renovated lobby, framed by Lake Oakton and a picturesque fall landscape.
Tickets are $5 for general admission and $3 for students and seniors. To order, call the Oakton Box Office at 847.635.1900.
Help with Oakton's Forest Restoration Efforts  
Oakton's Des Plaines campus, 1600 East Golf Road, is situated on 174 acres along the Des Plaines River, next to a Cook County Forest Preserve. The forestland shelters deer, coyotes, owls, and a wide range of wildlife, which needs your help. The Ecology Club at Oakton invites volunteers to learn about natural areas and wildlife of Illinois by assisting with its ongoing forest restoration efforts, 8:30 a.m. – 12 p.m., Saturday, November 9.
Volunteers will meet in Parking Lot D, rain or shine. Continental breakfast will be served at 8:30 a.m. Youth workers (age 16 and younger) must be accompanied by an adult.
Expect to do some physical activity, including cutting and burning European buckthorn and other invasive plants. Participants also may observe a "controlled burn" if conditions allow. Volunteers should wear warm, comfortable work clothes and boots. Gloves, eye protection, and tools will be provided.
Registration is required. To participate in the forest restoration effort, RSVP to ecoakton@gmail.com.
Celebrate the Season with a Musical Brunch
Come hungry for delicious food and beautiful music at Dreams and Rainbows, a musical brunch, on Sunday, November 10, at 1 p.m., in Oakton's TenHoeve Center, 1600 East Golf Road, Des Plaines.
Soprano Eileen Berman, Oakton instructor of music, and special guest David Baker, Oakton vocal instructor, will kick off the Thanksgiving season with a potpourri of songs, musicals, opera arias, and duets by composers ranging from Mozart and Rossini to Gershwin and Hammerstein – set against the backdrop of Oakton's gorgeous autumnal scenery.
Berman, who received her master's degree in music from Northeastern Illinois University, has appeared with the Chicago Chamber Orchestra, Lake Forest Symphony, and Lake Geneva Opera Festival.
Tickets are $25 (including brunch buffet). Call the Oakton Box Office at 847.635.1900 to reserve your seat.