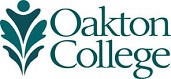 News from Oakton: November 12, 2013
Check out Oakton Community College's Campuses from Every Angle
If you're investigating colleges, check out Oakton from every angle during two upcoming campus visit programs. At 6 p.m., Thursday, November 14, tour the Skokie campus, 7701 North Lincoln Avenue (Room P103), and at 6 p.m., Tuesday, December 3, take stock of the College's Des Plaines campus, 1600 East Golf Road (Room 1625).
"Each year Oakton meets the needs of thousands of people who find a community college the best place to begin or continue their academic or career studies," says Oakton President Margaret B. Lee. "Thousands more 'lifetime learners' find Oakton's campuses the ideal place for noncredit courses."
Sponsored by the Office of Student Recruitment and Outreach, the events will give participants the chance to talk with current students and admission and financial aid representatives. In addition, they'll learn about Oakton's academic and career programs, services, and student clubs.
The College offers associate's degrees and certificate programs for students planning to move on to four-year colleges or universities, as well as those preparing for employment in a variety of careers. Accredited by The Higher Learning Commission of the North Central Association of Colleges and Schools, the College is recognized by the Illinois Community College Board and is a member of the American Association of Community Colleges.
Space is limited. To reserve your place, call 847.635.1835 or visit www.oakton.edu/visit.
Award-Winning Chicago Author Adam Levin Visits Oakton
Oakton welcomes renowned Chicago author Adam Levin on Thursday, November 14 at 2 p.m. Winner of the 2011 New York Public Library Young Lions Fiction Award for his novel The Instructions (which also was a Powell's Book Club Selection), Levin – who originally hails from Skokie – will be at the College's Footlik Theater, 1600 East Golf Road, Des Plaines. This free event is part of Oakton's Chicago Writers Series.
Levin, who teaches creative writing at The School of Art Institute of Chicago, was a finalist for the National Jewish Book Award for Fiction. Hot Pink, his collection of short stories, was a New York Times Editor's Choice selection and a Shelf Unbound Top 10 Book of 2012. Stories from that anthology won the Summer Literary Seminars Fiction Contest as well as the Joyce Carol Oates Fiction Prize. His works have appeared in Esquire, McSweeney's, New England Review, Playboy, and Tin House.
A reception with light refreshments follows the event. This program is generously funded by the Oakton Educational Foundation and student activity fees. For more information, contact Lynn Woodbury at 847.635.1953 or woodbury@oakton.edu.
Oakton Jewish Studies Events Spotlight the Holocaust
Join Jewish Studies at Oakton this month for two free presentations that examine a dark chapter in human history: the Holocaust. Both events take place at the College's Skokie campus, 7701 North Lincoln Avenue.
Rescue Fantasies: Imagining the Holocaust for Young Audiences and Readers, Thursday, November 14, at 11 a.m. (Rooms P103/104). More than six million Jewish people perished at the hands of the Nazi regime during the Holocaust. The "Final Solution" also targeted gypsies, homosexuals, Jehovah's Witnesses, and the disabled. Since the end of World War II, several authors have used fantasy fiction to retell this grim story. But does the use of fantasy undermine the reality of the Holocaust?  Join Phyllis Lassner, Ph.D., professor at Northwestern University's Crown Family Center for Jewish Studies, as she analyzes this issue. Lassner specializes in Holocaust education and research, including representation of the Holocaust in literature and film.
Rumbula's Echo: An Incredible Story of Holocaust Survival, Thursday, November 21, at 11 a.m. (Rooms A145/152). Oakton will host an early preview of a new documentary, Rumbula's Echo, which traces the two-day massacre of more than 25,000 Jews who were marched into murder pits in the Rumbula Forest near Riga, Latvia and killed in 1941. Director Mitchell Lieber will be on hand to introduce excerpts, followed by a Q & A session with Sia Hertsberg, a massacre survivor. Although the documentary is still a work in progress, Rumbula's Echo already has received acclaim at screenings in Chicago, Germany, Israel, Latvia, New York, and Washington, D.C., as well as from genocide, Holocaust, and film experts.
These presentations are made possible with generous grants from the College's Educational Foundation. For more information, contact Wendy Maier-Sarti, Oakton professor of history and coordinator of Jewish Studies, at 847.635.1458 or jewishstudies@oakton.edu.
Macabre Musical Sweeney Todd Starts This Week at Oakton
Barbers, straight razors, and meat pies play an integral role in the chilling musical Sweeney Todd: The Demon Barber of Fleet Street, which takes the stage November 14 – 17 and November 21 – 24, in the intimate setting of Oakton's Studio One, which holds just 60 patrons. The black-box theater is located at 1600 East Golf Road, Des Plaines.
After a decade of wrongful imprisonment, Sweeney Todd thirsts for revenge over the men who rigged his conviction and destroyed his family in 19th-century London. With the help of his sinister landlady Mrs. Lovett, he embarks on a bloody, malevolent campaign. This story of vengeance and culinary horror is not for the faint of heart! This macabre play features music and lyrics by the renowned composer Stephen Sondheim.
On Saturday, November 16, at 8 p.m., the Oakton Educational Foundation will sponsor a special performance to benefit the Performing Arts Scholarship Fund. Tickets are $20 and include a reception after the show.
Enjoy a special $5 preview, Thursday, November 14, at 8 p.m.
Regular performances are scheduled:
Friday, November 15, at 8 p.m.
Sunday, November 17, at 2 p.m.
Thursday, November 21, at 8 p.m.
Friday, November 22, at 8 p.m.
Saturday, November 23, at 8 p.m.
Sunday, November 24, at 2 p.m.
Tickets are $10 for general admission; $8 for students and seniors; and $6 for groups of 15 or more. Call 847.635.1900 to purchase.
Prepare for the Future: Register for Spring Classes at Oakton
Registration for spring 2014 classes at Oakton begins Monday, November 18. Spring credit class listings can be found online at www.oakton.edu, or in the Spring 2014 Credit and Noncredit Class Schedule, available at the Des Plaines and Skokie campuses, 1600 East Golf Road, or 7701 North Lincoln Avenue. Spring classes start January 21, 2014.
Register in person at either campus Monday through Thursday, 8:30 a.m. – 7 p.m.; Friday, 8:30 a.m. – 5 p.m.; and Saturday, 9 a.m. – 12 p.m. Students with a current application on file may register at my.oakton.edu.
For more information about classes, students are encouraged to contact Advising Services at 847.635.1741 (Des Plaines) or 847.635.1400 (Skokie).
All Men Are Created Equal: The Story of the Little Rock Nine Comes to Oakton
More than five decades ago, racial tension permeated the United States. In 1957, the Little Rock Nine, a group of nine African-American students from Arkansas, integrated the city's Central High School. At first, the students were prohibited from entering the racially segregated school, but were finally allowed to attend after President Eisenhower intervened. Terrence Roberts, Ph.D., a member of the Little Rock Nine, will share firsthand accounts of racial turmoil and shed light on a crucial moment in our nation's history at Oakton Community College's Des Plaines campus, 1600 East Golf Road (Room 1610), from 5:30 – 7 p.m., Tuesday, November 19.
Sponsored by Oakton's Office of Student Life; Office of Access, Equity, and Diversity; and Human Resources, Roberts' talk is free and open to the public. A civil rights activist and the author of Lessons from Little Rock and Simple, Not Easy: Reflections on Community, Social Responsibility, and Tolerance, Roberts and the other eight students received Congressional Gold Medals in 1999 from President Bill Clinton.
For more information, contact Krissie Harris, Oakton's student life coordinator, at kharris@oakton.edu.
Beat the Cold-Weather Blues at Oakton's Noteworthy Festival
Kick the cold-weather blues to the curb during Oakton's Noteworthy Festival featuring talented student performers and outstanding music faculty during a week-long celebration at the Footlik Theater, 1600 East Golf Road, Des Plaines.
Vocal Recital, Wednesday, December 4, at 8 p.m., $3 general admission.
Voice students directed by Eileen Berman, a member of Oakton's music faculty, present audience favorites from Broadway, opera, classical, and contemporary songbooks. This recital is filled with a little something for everyone!
Choral Recital, Thursday, December 5, at 8 p.m., $3 general admission.
An audience favorite, this recital presents a wonderfully warm collection of seasonal selections from the Oakton Community Choir, directed by Eileen Berman.
Jazz Invasion, Friday, December 6, at 8 p.m., $5 general admission, $3 students and seniors.
The legendary Oakton Jazz Band, under the direction of Robert Evans, performs toe-tapping big band hits from the last 60 years of American jazz – accompanied by a visual history of the music. Don't miss this classic seasonal concert!
Guitar Ensemble, Sunday, December 8, at 2 p.m., $3 general admission.
No matter what your flavor – electric or classic – Oakton guitar students display their six-string sorcery under the direction of Tom Clippert, a member of the Avanti Guitar Trio and graduate of the Yale University School of Music.
String Ensemble, Monday, December 9, at 8 p.m., $3 general admission.
Celebrate the season with student ensembles and soloists under the direction of Daniel Golden, a former principal viola of Orchestra London Canada. The ensemble always provides the audience with beautiful music and some surprises along the way.
For tickets, call the Oakton Box Office at 847.635.1900.
Tenth Annual Empty Bowls Fundraiser Comes to Oakton
Enjoy a hot lunch on Saturday, December 7 and help support Empty Bowls at Oakton. Professional and student potters from the Chicago area have contributed hundreds of unique bowls about this annual fundraiser. The event, which raises awareness about local and worldwide hunger, will run 10:30 a.m. – 2 p.m., at Oakton's Des Plaines campus, 1600 East Golf Road.
Sponsored by the Ceramics Club at Oakton, and supported by the College's Student Government Association, Empty Bowls is a nonprofit, global movement that has raised millions of dollars for food banks, soup kitchens, and other meal programs. In 2012, this event at Oakton sold more than 1,400 bowls and raised nearly $30,000 for local food pantries. 
For a donation of $14, participants select a distinctive handcrafted bowl and eat a simple meal of soup and bread as a reminder that "someone's bowl is always empty." The event includes a raffle drawing for ceramic art work, as well as larger art pieces. All proceeds benefit local food charities.
"This is a wonderful chance to acquire inexpensive and unique gifts while supporting people in need," said Bud Sents, vice-president of the Ceramics Club.
Entertainment will be provided by Patchouli, an acoustic duo whose songs about harmony and healing inspire the human spirit.
For more information, contact emptybowls@oakton.edu, or call 847.635.1699.