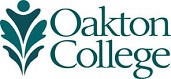 News from Oakton: November 19, 2013
Register Now for Spring Classes at Oakton
Four New Certificates Available
Registration is now open for spring classes at Oakton Community College – and explore four new career certificates.
New offerings include:
Automotive Technology Driveline Certificate. (28 credit hours)
Learn how to service and repair vehicle components that connect the engine and transmission to the wheel axles.
Organization Management Certificate. (21 credit hours)
Sharpen your leadership and communication skills, and learn how to plan, direct, and evaluate business situations.
Microsoft Office User Certificate. (seven credit hours)
Make yourself more marketable by demonstrating your proficiency in Microsoft programs, including Word, Excel, and PowerPoint.
Transportation, Warehousing, and Logistics. (12 credit hours)
Gain the skills needed to use radio frequency identification (RFID) for tracking and collecting data through the supply chain.
Spring credit class listings can be found online at www.oakton.edu, or in the Spring 2014 Credit and Noncredit Class Schedule, available at the Des Plaines and Skokie campuses, 1600 East Golf Road, or 7701 North Lincoln Avenue. Spring classes start January 21, 2014.
Register in person at either campus Monday through Thursday, 8:30 a.m. – 7 p.m.; Friday, 8:30 a.m. – 5 p.m.; and Saturday, 9 a.m. – 12 p.m. Students with a current application on file may register at my.oakton.edu.
For more information about classes, students are encouraged to contact Advising Services at 847.635.1741 (Des Plaines) or 847.635.1400 (Skokie).
Oakton Jewish Studies Highlights Rumbula Massacre, Nazis in Fiction
Join Jewish Studies at Oakton for two free presentations that shed light on the massacre of Jews in the Baltics and the use of Nazi figures in literature. Both events take place at the College's Skokie campus, 7701 North Lincoln Avenue.
Rumbula's Echo: An Incredible Story of Holocaust Survival, Thursday, November 21, at 11 a.m. (Rooms A145/152). The documentary Rumbula's Echo traces the two-day massacre of more than a third of the Jewish population in Latvia in 1941. Director Mitchell Lieber will be on hand to introduce excerpts, followed by a Q & A session with Sia Hertsberg, a massacre survivor. Although the film is still a work in progress, Rumbula's Echo already has received acclaim at screenings in Chicago, Germany, Israel, Latvia, New York, and Washington, D.C., as well as from genocide, Holocaust, and film experts.
Nazis Gone Mad! Adolf Hitler and Adolf Eichmann in American Fiction, Tuesday, December 3, at 11 a.m. (Room P103). How better to depict pure evil in fiction than using Nazi archetypes? Join Danielle Christmas, doctoral candidate at the University of Illinois at Chicago, as she explores the genesis of this literary model through the lens of Robert Shaw's The Man in the Glass Booth and Ira Levin's The Boys from Brazil – which use characters based on Hitler and Holocaust mastermind Adolf Eichmann.
These presentations are made possible with generous grants from the College's Educational Foundation. For more information, contact Wendy Maier-Sarti, Oakton professor of history and coordinator of Jewish Studies, at 847.635.1458 or jewishstudies@oakton.edu.
Popular Musical Sweeney Todd Concludes its Run at Oakton
How about a shave? Stephen Sondheim's Sweeney Todd: The Demon Barber of Fleet Street ends its run this week in the intimate setting of Oakton's Studio One. Final performances are scheduled November 21 – 24, at the black box theater that holds just 60 patrons located at 1600 East Golf Road, Des Plaines.
After a decade of wrongful imprisonment, the anti-hero Sweeney Todd thirsts for revenge over the men who rigged his conviction and destroyed his family in 19th-century London. With the help of his sinister landlady Mrs. Lovett, he embarks on a bloody, malevolent campaign. This story of vengeance and culinary horror is not for the faint of heart!
Final performances are scheduled:
Thursday, November 21, at 8 p.m.
Friday, November 22, at 8 p.m.
Saturday, November 23, at 8 p.m.
Sunday, November 24, at 2 p.m.

Tickets are $10 for general admission; $8 for students and seniors; and $6 for groups of 15 or more. Call 847.635.1900 to purchase.
Oakton Concert Turns the Spotlight on Posttraumatic Stress Disorder
Nightmares.  Flashbacks. Difficulty sleeping. Feeling emotionally numb. These are just some of the symptoms that can significantly impair the life of those suffering from military posttraumatic stress disorder (PTSD). Folk/rock singer-songwriter Jason Moon, a veteran of the Iraq War and a tireless advocate for veteran's issues, explores this serious condition at a free performance, at 2 p.m., Monday, November 25, at Oakton Community College's Des Plaines campus, 1600 East Golf Road (Room 1604).
Moon uses music and song to weave together an entertaining and educational investigation into the world of military PTSD. His performance both informs and offers advice on communicating with those suffering from this affliction. The Milwaukee resident is the founder of the nonprofit Warrior Songs, which offers hope and healing through the creative arts. After returning from Iraq in 2004, Moon began his own struggle with PTSD, almost losing his life to the ailment in 2008. Moon's latest album, Trying to Find My Way Home, chronicles his struggle to reclaim himself after coming home from war.
For more information, contact Mohamed Mehdi at mmehdi@oakton.edu.
Oakton Closed for Thanksgiving Recess
Oakton's campuses in Des Plaines (1600 East Golf Road) and Skokie (7701 North Lincoln Avenue) will be closed on Thursday, November 28, and Friday, November 29, for Thanksgiving recess.
The College will be open Saturday, November 30, and Sunday, December 1. However, most offices will be closed and classes will not meet.
Normal hours will resume on Monday, December 2.
Visit Oakton Community College's Des Plaines Campus on December 3
Find out what makes Oakton unique by touring the Des Plaines campus, 1600 East Golf Road, at 6 p.m., Tuesday, December 3. Participants will meet in Room 1625.
Sponsored by the Office of Student Recruitment and Outreach, the events will give participants the chance to talk with current students as well as admission and financial aid representatives. In addition, they'll learn about Oakton's academic and career programs, services, and student clubs.
The College offers associate's degrees and certificate programs for students planning to move on to four-year colleges or universities, as well as those preparing for employment in a variety of careers. Accredited by The Higher Learning Commission of the North Central Association of Colleges and Schools, the College is recognized by the Illinois Community College Board and is a member of the American Association of Community Colleges.
Space is limited. To reserve a place, call 847.635.1835 or visit www.oakton.edu/visit.
Start Your Health Care Career Journey at Oakton
Opportunities in health care careers are growing rapidly. Don't miss your chance to climb aboard an exciting profession by attending free information sessions at Oakton Community College's Des Plaines campus, 1600 East Golf Road.
Start your journey toward becoming the next Florence Nightingale at a nursing session at 2 p.m., Tuesday, December 3, in Room 1610. According to the U.S. Bureau of Labor Statistics, employment for registered nurses is expected to increase by more than 13 percent from 2013 to 2018, faster than the average for all occupations – due in part to technological advances in patient care.
Also, begin your voyage toward a two-year degree in radiologic technology when the College hosts a seminar on Wednesday, December 4, at 5 p.m., in Room 1605. Through Oakton's program, students learn how to produce radiographic images of the human body for use in diagnosing medical conditions. The program is a partnership between the College and the St. Francis School of Radiography in Evanston.
Radiologic technicians are in demand! The Occupational Outlook Handbook reports that employment in this field is expected to rise by more than 22 percent by 2020. Growth in the profession will be driven by an increase in the need for diagnostic imaging for a rising aging population. Qualified radiologic technologists are needed in hospitals, clinics, physicians' offices, industry, and public health.
Faculty will be on hand to discuss course requirements and industry trends at both information sessions.
Spaces are limited. To reserve a spot, visit www.oakton.edu/healthcareers or call 847. 635.1700.
Find Your Future in Nanotechnology
Oakton Hosts Free Open House
By 2015, the nanotech industry will need two million workers and approximately six million supporting positions worldwide. Get in on the ground floor of the "nanoworld" – and find out how you can train for a dream career at a free open house hosted by Oakton Community College on Thursday, December 5. Stop by Oakton's state-of-the-art nanotechnology lab at Skokie's Illinois Science + Technology Park (IS+TP), 8045 Lamon Avenue from 6 – 7:30 p.m.
On the cutting edge of science, nanotechnology plays a critical role in biology, chemistry, engineering, medicine, and physics – from building microprocessors and delivering anti-cancer drugs efficiently to making clothes more stain resistant and improving sunscreen absorption.
Explore this exciting field and learn more about the College's nanotechnology courses. In addition, tour the lab, which features atomic force, scanning electron, and fluorescence microscopes. Refreshments will be served.
Register at http://ne3i.eventbrite.com. For more information, call 847.376.7042 or e-mail jcarzoli@oakton.edu.
Take Note of Oakton's Noteworthy Festival
Take note that Oakton's Noteworthy Festival, a week-long celebration featuring gifted student performers and exceptional music faculty, kicks off in early December at the Footlik Theater, 1600 East Golf Road, Des Plaines.
Vocal Recital, Wednesday, December 4, at 8 p.m., $3 general admission. Voice students directed by Eileen Berman, a member of Oakton's music faculty, present audience favorites from Broadway, opera, classical, and contemporary songbooks. This recital is filled with something for everyone!
Choral Recital, Thursday, December 5, at 8 p.m., $3 general admission.
An audience favorite, this recital presents a wonderfully warm collection of seasonal selections from the Oakton Community Choir, directed by Eileen Berman.
Jazz Invasion, Friday, December 6, at 8 p.m., $5 general admission, $3 students and seniors.
The legendary Oakton Jazz Band, under the direction of Robert Evans, performs toe-tapping big band hits from the last 60 years of American jazz – accompanied by a visual history of the music. Don't miss this classic seasonal concert!
Guitar Ensemble, Sunday, December 8, at 2 p.m., $3 general admission.
No matter what your flavor – electric or classic – Oakton guitar students display their six-string sorcery under the direction of Tom Clippert, a member of the Avanti Guitar Trio and graduate of the Yale University School of Music.
String Ensemble, Monday, December 9, at 8 p.m., $3 general admission.
Celebrate the season with student ensembles and soloists under the direction of Daniel Golden, a former principal viola of Orchestra London Canada. The ensemble always provides the audience with beautiful music and surprises along the way.
For tickets, call the Oakton Box Office at 847.635.1900.
Master Puppeteer Ready to Pull the Strings at Oakton Performance
Chicago's Redmoon Theater co-founder Blair Thomas sure knows how to pull the strings behind the scenes! Puppetry, storytelling, and high art converge for an unbelievable night of amazing showmanship in Hard Headed Heart at 8 p.m., Saturday, December 7, at Oakton's Footlik Theater, 1600 East Golf Road.
The performance includes three stories – The Puppet Show of Don Cristobal, St. James Infirmary, and The Blackbird – told using traditional hand puppets, rod marionettes, and shadow puppetry. The interconnected vignettes are based on a script by Federico García Lorca, a New Orleans folk song, and a Wallace Stevens poem. Don't miss the show the Chicago Tribune describes as "nothing short of staggering."
Blair, who received the international Union Internationale de la Marionnette (UNIMA) award for excellence in the art of puppetry and an Illinois Arts Council Fellowship Award, was the first entertainer to fill the Jim Henson Artist-in-Residence position at the University of Maryland. He teaches puppetry at the School of the Art Institute of Chicago.
Best for ages 14 and up, this show is intended for adults. Tickets are $12 for general admission; $10 students and seniors; and $8 for groups of 15 or more. Call 847.635.1900 to purchase.
Help the Hungry at Oakton's Empty Bowls Fundraiser
In the United States, more than one out of five children live in a household where they do not always know where they will find their next meal. Help combat this grave problem by supporting Empty Bowls at Oakton on Saturday, December 7. Professional and student potters from the Chicago area have contributed hundreds of unique bowls to this annual fundraiser. The event, which raises awareness about local and worldwide hunger, will run 10:30 a.m. – 2 p.m., at Oakton's Des Plaines campus, 1600 East Golf Road.
Sponsored by the Ceramics Club at Oakton, and supported by the College's Student Government Association, Empty Bowls is a nonprofit, global movement that has raised millions of dollars for food banks, soup kitchens, and other meal programs. In 2012, this event at Oakton sold more than 1,400 bowls and raised nearly $30,000 for local food pantries. 
For a donation of $14, participants select a distinctive handcrafted bowl and eat a simple meal of soup and bread as a reminder that "someone's bowl is always empty." The event includes a raffle drawing for ceramic art work, as well as larger art pieces. All proceeds benefit local food charities.
"This is a wonderful chance to acquire inexpensive and unique gifts while supporting people in need," said Bud Sents, vice-president of the Ceramics Club.
Entertainment will be provided by Patchouli, an acoustic duo whose songs about harmony and healing inspire the human spirit.
For more information, contact emptybowls@oakton.edu, or call 847.635.1699.