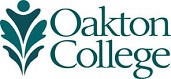 News from Oakton: November 26, 2013
Oakton Closed for Thanksgiving Break
While Oakton Community College offers a cornucopia of offerings, the campuses in Des Plaines (1600 East Golf Road) and Skokie (7701 North Lincoln Avenue) will be closed on Thursday, November 28, and Friday, November 29, for Thanksgiving recess.
The College will be open Saturday, November 30, and Sunday, December 1. However, most offices will be closed and classes will not meet. Normal hours will resume on Monday, December 2.
Oakton Event Explores Nazis in Fiction
What better way to portray pure evil in fiction than using Nazi archetypes? Join Jewish Studies at Oakton for the free lecture Nazis Gone Mad! Adolf Hitler and Adolf Eichmann in American Fiction on Tuesday, December 3, at 11 a.m., at the College's Skokie campus, 7701 North Lincoln Avenue, in Room P103.
Danielle Christmas, doctoral candidate at the University of Illinois at Chicago, explores the birth of this literary model through the lens of Robert Shaw's The Man in the Glass Booth and Ira Levin's The Boys from Brazil – which use characters based on Hitler and Holocaust mastermind Adolf Eichmann.
This presentation is made possible with a generous grant from the College's Educational Foundation. For more information, contact Wendy Maier-Sarti, Oakton professor of history and coordinator of Jewish Studies, at jewishstudies@oakton.edu or 847.635.1835.
Visit Oakton: Start Here. Go Anywhere
Thousands of students have started at Oakton Community College and gone "anywhere."
Find out why Oakton is the right place to begin or continue your college education by touring the Des Plaines campus, 1600 East Golf Road, at 6 p.m., Tuesday, December 3. Participants will meet in Room 1625.
Sponsored by the Office of Student Recruitment and Outreach, the events will give participants the chance to talk with current students as well as admission and financial aid representatives. In addition, they'll learn about Oakton's academic and career programs, services, and student clubs.
The College offers associate's degrees and certificate programs for students planning to move on to four-year colleges or universities, as well as those preparing for employment in a variety of careers. Accredited by The Higher Learning Commission of the North Central Association of Colleges and Schools, the College is recognized by the Illinois Community College Board and is a member of the American Association of Community Colleges.
Space is limited. To reserve a place, call 847.635.1835 or visit www.oakton.edu/visit.
Oakton Highlights Health Career Programs
Only two free health career program information sessions remain on Oakton's 2013 calendar. Visit the College's Des Plaines campus, 1600 East Golf Road, to learn more about these exciting careers.
Start your journey toward nursing at 2 p.m., Tuesday, December 3, in Room 1610. According to the U.S. Bureau of Labor Statistics, employment for registered nurses is expected to increase by more than 13 percent from 2013 to 2018, faster than the average for all occupations – due in part to technological advances in patient care.
Also, explore a two-year degree in radiologic technology on Wednesday, December 4, at 5 p.m., in Room 1605. Through Oakton's program, a partnership with the St. Francis School of Radiography in Evanston, students learn how to produce radiographic images of the human body for use in diagnosing medical conditions.
The Occupational Outlook Handbook reports that employment for radiological technicians is expected to rise by more than 22 percent by 2020. Growth in the profession will be driven by an increase in the need for diagnostic imaging for an expanding aging population. Qualified radiologic technologists are needed in hospitals, clinics, physicians' offices, industry, and public health.
Faculty will be on hand to discuss course requirements and industry trends at both information sessions.
Spaces are limited. To reserve a spot, visit www.oakton.edu/healthcareers or call 847. 635.1700.
Ring in the Season at Oakton's Noteworthy Festival
Take note that Oakton's Noteworthy Festival, a week-long celebration featuring gifted student performers and exceptional music faculty, kicks off in early December at the Footlik Theater, 1600 East Golf Road, Des Plaines.
Vocal Recital, Wednesday, December 4, at 8 p.m., $3 general admission. Voice students directed by Eileen Berman, a member of Oakton's music faculty, present audience favorites from Broadway, opera, classical, and contemporary songbooks. This recital is filled with something for everyone!
Choral Recital, Thursday, December 5, at 8 p.m., $3 general admission.
An audience favorite, this recital presents a wonderfully warm collection of seasonal selections from the Oakton Community Choir, directed by Eileen Berman.
Jazz Invasion, Friday, December 6, at 8 p.m., $5 general admission, $3 students and seniors.
The legendary Oakton Jazz Band, under the direction of Robert Evans, performs toe-tapping big band hits from the last 60 years of American jazz – accompanied by a visual history of the music. Don't miss this classic seasonal concert!
Guitar Ensemble, Sunday, December 8, at 2 p.m., $3 general admission.
No matter what your flavor – electric or classic – Oakton guitar students display their six-string sorcery under the direction of Tom Clippert, a member of the Avanti Guitar Trio and graduate of the Yale University School of Music.
String Ensemble, Monday, December 9, at 8 p.m., $3 general admission.
Celebrate the season with student ensembles and soloists under the direction of Daniel Golden, a former principal viola of Orchestra London Canada. The ensemble always provides the audience with beautiful music and surprises along the way.
For tickets, call the Oakton Box Office at 847.635.1900.
Jump-Start Your Nanotech Career at Oakton's Open House
By 2015, the nanotech industry will need two million workers and approximately six million supporting positions worldwide. Get in on the ground floor of the "nanoworld" – and find out how you can train for a dream career at a free open house hosted by Oakton Community College on Thursday, December 5. Stop by Oakton's state-of-the-art nanotechnology lab at Skokie's Illinois Science + Technology Park (IS+TP), 8045 Lamon Avenue from 6 – 7:30 p.m.
On the cutting edge of science, nanotechnology plays a critical role in biology, chemistry, engineering, medicine, and physics – from building microprocessors and delivering anti-cancer drugs efficiently to making clothes more stain resistant and improving sunscreen absorption.
Learn more about the College's nanotechnology offerings and tour the lab, which features atomic force, scanning electron, and fluorescence microscopes. Refreshments will be served.
Register at http://ne3i.eventbrite.com. For more information, call 847.376.7042 or e-mail jcarzoli@oakton.edu.
Puppet Master Brings Hard Headed Heart to Oakton
Chicago's Redmoon Theater co-founder Blair Thomas sure knows how to pull the strings behind the scenes! Puppetry, storytelling, and high art converge for an unbelievable night of amazing showmanship in Hard Headed Heart at 8 p.m., Saturday, December 7, at Oakton's Footlik Theater, 1600 East Golf Road.
The performance includes three interconnected stories – The Puppet Show of Don Cristobal, St. James Infirmary, and The Blackbird – told using traditional hand puppets, rod marionettes, and shadow puppetry. The interconnected vignettes are based on a script by Federico García Lorca, a New Orleans folk song, and a Wallace Stevens poem. Don't miss the show the Chicago Tribune describes as "nothing short of staggering."
Blair, who received the international Union Internationale de la Marionnette (UNIMA) award for excellence in the art of puppetry and an Illinois Arts Council Fellowship Award, was the first entertainer to fill the Jim Henson Artist-in-Residence position at the University of Maryland. He teaches puppetry at the School of the Art Institute of Chicago.
Best for ages 14 and up, this show is intended for adults. Tickets are $12 for general admission; $10 students and seniors; and $8 for groups of 15 or more. Call 847.635.1900 to purchase.
Prior to the show, explore the unique language of puppetry with Thomas during a free presentation open to the public from 3 – 6 p.m., at Oakton's Des Plaines campus (Room 1366).

Build simple puppets out of everyday items and create a performance using a poem or story. Even take your show on the road and perform "guerilla style" somewhere on Oakton's campus. Space is limited to the first 20 participants.
Oakton's Empty Bowls Fundraiser Reaches Milestone
During the last nine years, Empty Bowls at Oakton has raised $153,000 for local food pantries. This event celebrates its 10th anniversary on Saturday, December 7. Professional and student potters from the Chicago area have contributed hundreds of unique bowls to this annual fundraiser. The benefit, which raises awareness about local and worldwide hunger, will run 10:30 a.m. – 2 p.m., at Oakton's Des Plaines campus, 1600 East Golf Road.
This year, Empty Bowls at Oakton will benefit the following local agencies:
Interfaith Action of Evanston
Maine Township Emergency Food Pantry
New Trier Township Food Pantry
Niles Township Food Pantry
Northfield Township
Self-Help Closet and Pantry of Des Plaines
Sponsored by the Ceramics Club at Oakton, and supported by the College's Student Government Association, Empty Bowls is a nonprofit, global movement that has raised millions of dollars for food banks, soup kitchens, and other meal programs. In 2012, this event at Oakton sold more than 1,400 bowls and raised nearly $30,000 for local food pantries. 
For a donation of $14, participants select a distinctive handcrafted bowl and eat a simple meal of soup and bread as a reminder that "someone's bowl is always empty." The event includes a raffle drawing for ceramic art work, as well as larger art pieces. All proceeds benefit local food charities.
Entertainment will be provided by Patchouli, an acoustic duo whose songs about harmony and healing inspire the human spirit.
For more information, contact emptybowls@oakton.edu, or call 847.635.1699.
Oakton Showcases Chicago Artists Holubow and Roth
In the last decade, Oakton's Koehnline Museum of Art has produced several significant exhibitions featuring Chicago artists and their contributions to society. On Thursday, December 12, this tradition continues with the unveiling of Unforgettable Places, Memorable People – a free exhibition that showcases two unique perspectives of the Windy City by local contemporary artists Sandra Holubow and Judith Roth in a fascinating side-by-side comparison.
Enjoy a public reception on opening night from 5 – 8 p.m., at 1600 East Golf Road, Des Plaines. Unforgettable Places, Memorable People runs through Friday, January 24, 2014.
Holubow's paintings and collages examine the collective aspects of community and the "ties that bind," while Roth's paintings and drawings focus on the individual from head to toe. Yet, their art is similar in the use of strong from, color, and asymmetry. Unforgettable Places, Memorable People highlights Holubow's close study of urban environments and Roth's expressionistic depiction of the human form.
This art show is partially supported by a grant from the Illinois Arts Council, a state agency. The Koehnline Museum of Art is open 10 a.m. – 6 p.m., Monday through Friday, and 11 a.m. – 4 p.m., Saturday. The museum will be closed during Oakton's Winter Break, Tuesday, December 24 – January 1, 2014.
For more information, call 847.635.2633, or visit www.oakton.edu/museum.