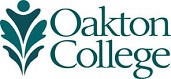 News from Oakton January 7, 2014
Still Time to Register for Oakton's Spring Courses
While the weather outside may be frightful, registration for spring 2014 classes at Oakton is still open. Enroll in courses online at www.oakton.edu or in the Spring 2014 Credit and Noncredit Class Schedule, available at the Des Plaines campus, 1600 East Golf Road, or Skokie campus, 7701 North Lincoln Avenue. Spring classes start January 21.
Register in person at either campus Monday through Thursday, 8:30 a.m. – 7 p.m.; Friday, 8:30 a.m. – 5 p.m.; and Saturday, 9 a.m. – 12 p.m. Students with a current application on file may register at my.Oakton.edu.
For more information about classes, students are encouraged to contact Advising Services at 847.635.1741 (Des Plaines) or 847.635.1400 (Skokie).
Ring in the New Year with a New Profession
If your New Year's resolution is to embark on a health career, get started with a free information session at Oakton Community College's campuses in Des Plaines (1600 East Golf Road) and Skokie (7701 North Lincoln Avenue).
Find out what it takes to become a physical therapy assistant (PTA) at 4 p.m., Tuesday, January 14, at the College's Des Plaines campus (Room 1604). A PTA works under the direction of a physical therapist and helps rehabilitate people with injuries or diseases affecting muscles, joints, bones, nerves, or the cardiopulmonary system. Employment opportunities for PTAs are expected to grow nationally at a faster rate than most careers through 2020.
Start your journey toward a two-year degree in radiologic technology at 2 p.m., Wednesday, January 22, at Oakton's Skokie campus (Room C111). Through the College's program, a partnership with the St. Francis School of Radiography in Evanston, students learn how to produce radiographic images of the human body for use in diagnosing medical conditions. And radiologic technicians are in demand! The Occupational Outlook Handbook reports that employment in this area is expected to grow by more than 22 percent by 2020. Qualified radiologic technologists are needed in hospitals, clinics, physicians' offices, industry, and public health.
Take a closer look at health information technology, at 6 p.m., Wednesday, January 22, at Oakton's Des Plaines campus (Room 1604). Health information technologists manage patient information for hospitals and other health care facilities and practitioners. Career opportunities for health information technicians are promising, as the Bureau of Labor Statistics reports that the number of positions in this area is expected to grow by more than 27 percent through the year 2014. In Illinois, HIT is among the 50 fastest-growing occupations.
You'll want to enroll quickly as seating is limited! Sessions showcase the College's degrees and certificates in these programs. Faculty will be on hand to discuss course requirements and industry trends.


Reserve a place by visiting www.oakton.edu/healthcareers or call 847.635.1700.
Nanotechnology Now: Open House Showcases Growing Field
Make your mark in a field that's growing by leaps and bounds! By 2015, the nanotechnology industry will require two million workers and approximately six million supporting positions worldwide. Get a head start in this innovative profession at a free open house hosted by Oakton Community College on Thursday, January 16, 2014. Visit Oakton's state-of-the-art nanotechnology lab at Skokie's Illinois Science + Technology Park (IS+TP), 8045 Lamon Avenue, from 6 – 7:30 p.m.
On the cutting edge of science, nanotechnology plays a significant role in biology, chemistry, engineering, medicine, and physics – from building microprocessors and delivering anti-cancer drugs efficiently to making clothes more stain resistant and improving sunscreen absorption.
Learn more about the College's nanotechnology offerings and tour the lab, which features atomic force, scanning electron, and fluorescence microscopes. Refreshments will be served.
Register at http://ne3i.eventbrite.com. For more information, call 847.376.7042 or e-mail jcarzoli@oakton.edu.
Double Up: Audition for Two Oakton Productions
If you've caught the acting bug, double your chances of making the cast list by auditioning for two unique theater productions at Oakton Community College, 1600 East Golf Road, Des Plaines, on January 22 – 23, from 6 – 9 p.m. No appointment is necessary.
The Vagina Monologues. Be a part of Eve Ensler's powerful masterpiece that delves into the deepest secrets and fantasies of women around the world. This Valentine's Day favorite and Oakton tradition is back for another year of stories, activism, and live music. Women of all ages and backgrounds are invited to audition. Be prepared to read from the script.
Performances: February 14 – 16
Romeo and Juliet. Shakespeare's most frequently performed play has been translated into more than 40 languages, permeating every aspect of popular culture. This stylized and modern telling of the world's greatest love story pulls the characters and audience into a whirlwind of energy, words, and violence. Despite a world screaming out of control, two young lovers find quiet in each other while trying to break an ancient grudge. Seeking men and women of all ages and ethnic groups. Come prepared with a Shakespearean monologue or be ready to read from the script.
Performances: March 6 – 9, and March 13 – 16
For more information, call 847.635.1897.
Support Oakton Scholarships: Visit The Merry Old Land of Lawz
Pay attention to the men and women behind the curtain! Chicago's most prominent attorneys join forces for the Chicago Bar Association's 90th Annual Holiday Spirits Review, The Merry Old Land of Lawz on Saturday, January 25. Join Oakton for this musical satire that pokes fun at local and national politicians, lawmakers, athletes, and celebrities at 8 p.m. in the College's Footlik Theater, 1600 East Golf Road, Des Plaines. Ticket sales support student scholarships.
Enjoy the show – and take your chance in a special 50-50 raffle. Reserved seats are $50, and include a reception and post-performance party. Raffle tickets are $10; three for $25.
Buy your tickets now. Contact Oakton's Educational Foundation at 847.635.1893 or mmontana@oatkon.edu.
Oakton Closed for Martin Luther King Jr. Day
To celebrate the life and achievements of Martin Luther King Jr., Oakton's campuses in Des Plaines (1600 East Golf Road), and Skokie (7701 North Lincoln Avenue) will be closed on Monday, January 20.
The College will reopen on Tuesday, January 21, which also marks the beginning of the spring semester.
Enjoy a Warm Evening of Jazz Sounds
Burn off the winter doldrums with a toe-tapping start to Oakton's upcoming Performing Arts Season when music faculty and friends take the stage for an amazing night of jazz hits at 8 p.m., Friday, January 31, at the College's Footlik Theater, 1600 East Golf Road, Des Plaines.
Led by Mark Olen, Oakton instructor of music, Jazzin' Around features classic and contemporary favorites, with a little something for everyone. A celebrated recording artist with more than two decades of musical experience, Olen has performed with several top entertainers, including Tony Bennett, Al Jarreau, Michael Bolton, Aretha Franklin, Natalie Cole, B. B. King, Bobby McFerrrin, and David Foster.
The Loyola Academy Jazz Band will open this year's concert.
Tickets are $5 for general admission and $3 for students and seniors. To order yours, call 847.635.1900.