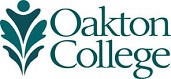 News from Oakton January 21, 2014
Audition Now – and Unleash Your Inner Actor
If you've got the acting bug, audition for two unique theater productions at Oakton Community College, 1600 East Golf Road, Des Plaines, on January 22 – 23, from 6 – 9 p.m. No appointment is necessary.
The Vagina Monologues. Be a part of Eve Ensler's powerful masterpiece that delves into the deepest secrets and fantasies of women around the world and raises awareness about the violence against females. This Oakton tradition is back for another year of stories, activism, and live music. Women of all ages and backgrounds are invited to audition. Be prepared to read from the script. Prepared monologues are welcome but not necessary. If you would rather work behind the scenes, production and technical staff (men and women) are needed for the show. For more information, contact Grace Waldschmidt at waldschmidtg@gmail.com.
Performances: February 13 – 15
Romeo and Juliet. Shakespeare's most frequently performed play has been translated into more than 40 languages, permeating every aspect of popular culture. This stylized and modern telling of the world's greatest love story pulls the characters and audience into a whirlwind of energy, words, and violence. Despite a world screaming out of control, two young lovers find quiet in each other while trying to break an ancient grudge. Seeking men and women of all ages and ethnic groups. Come prepared with a Shakespearean monologue or be ready to read from the script. For more information, call 847.635.1897.
Performances: March 6 – 9, and March 13 – 16
The Merry Old Land of Lawz Supports Oakton Scholarships
While there's no place like home, you'll want to head to The Merry Old Land of Lawz, the Chicago Bar Association's 90th Annual Holiday Spirits Review, on Saturday, January 25, at Oakton Community College's Footlik Theater, 1600 East Golf Road, Des Plaines. Chicago's most prominent attorneys unite for this musical satire and display their brain power by poking fun at local and national politicians, lawmakers, athletes, and celebrities starting at 8 p.m. Ticket sales support student scholarships.
After the show muster some courage and heart and enter a special 50-50 raffle – tickets are $10; three for $25. Reserved seats are $50, and include a reception and post-performance party, featuring delectable items including spanakopita, spring rolls, beef canapés, and braised short ribs. Get your tickets now by contacting Oakton's Educational Foundation at (847) 635-1893 or mmontana@oatkon.edu.
Jazzin' Around  Heats up the Oakton Stage
Enjoy Jazzin' Around, a toe-tapping start to Oakton's upcoming Performing Arts season, on Friday, January 31. This annual audience favorite is guaranteed to thaw the weariest wintery soul. The College's music faculty members and friends join forces to burn off the cold and provide a delightful evening of jazz favorites starting at 8 p.m., at the Footlik Theater, 1600 East Golf Road, Des Plaines. This year, the Loyola Academy Jazz Band will open the concert with big band classics.
Led by Mark Olen, Oakton instructor of music, Jazzin' Around features classic and contemporary favorites, with a little something for everyone. A celebrated recording artist with more than two decades of musical experience, Olen has performed with several top entertainers, including Tony Bennett, Al Jarreau, Michael Bolton, Aretha Franklin, Natalie Cole, B. B. King, Bobby McFerrrin, and David Foster.
The Loyola Academy Jazz Band will open this year's concert.
Tickets are $5 for general admission and $3 for students and seniors. To order yours, call 847.635.1900.
Explore Tel Aviv's Unique Zionist Architecture
Established as a Jewish settlement in 1909, Tel Aviv has become Israel's financial center and the country's second largest city. Join Nathan Harpaz, Ph.D., curator of Oakton Community College's Koehnline Museum of Art, as he discusses his new book, Zionist Architecture and Town Planning: The Building of Tel Aviv (1919 – 1929) from 11 a.m. – 12:30 p.m., Friday January 31, at the College's Des Plaines campus, 1600 East Golf Road (Room 2609). Harpaz's free lecture headlines Oakton Library's "Beautiful Minds" distinguished speaker series, open to the public.
Published by Purdue University Press, Harpaz's book documents Tel Aviv's architectural history and the desire of European architects to establish a new style of Zionist urbanism in Israel in the years following World War I.
An art historian, Harpaz earned degrees in psychology and art history from Tel Aviv University. He received his doctoral degree in interdisciplinary studies from Cincinnati's Union Institute and University. In addition to managing Oakton's art museum, Harpaz teaches art history and museum studies courses at the College.

Contact Jane Malik, Oakton's assistant professor of library services, for more information at 847.635.1715 or jmalik@oakton.edu.
From Reel to Real: African-American Cinema Posters
From the 1930s through the 1950s, the black movie industry expanded as its triumphs and struggles echoed the nationwide Civil Rights Movement that culminated in the 1960s. Celebrate Black History Month at Gems from the Koehnline: African-American Movie Posters, a unique exhibition focusing on black cinema at Oakton's Koehnline Museum of Art, 1600 East Golf Road, Des Plaines, starting on Thursday, February 6.
Enjoy a public reception on opening night from 5 – 8 p.m. The show runs through Friday, March 21.

The exhibition features a recently acquired collection of original posters from Gun Moll (1938), Prison Bait (1939), House-Rent Party (1946), and Harry Belafonte's first feature Bright Road (1953).
The Koehnline Museum of Art is open 10 a.m. – 6 p.m., Monday through Friday, and 11 a.m. – 4 p.m., Saturday.
For more information, call 847.635.2633, or visit www.oakton.edu/museum.
Celebrate the Art and Music of Nature at Oakton
While Old Man Winter is still keeping the area in a deep freeze, Oakton's faculty and students aim to pique your interest with The Art and Music of Nature, a collaborative presentation and performance involving Oakton's departments of art and music. This free event takes place 8 – 9 p.m., Friday, February 7, at Oakton's Performing Arts Center Lobby, 1600 East Golf Road, Des Plaines.

Oakton music students who study guitar with Tom Clippert, piano with Glenna Sprague, strings with Daniel Golden, and woodwinds with Robert Evans will display their talent by performing nature-themed pieces – surrounded by environmental photographs, drawings, sculptures, graphic design works, and ceramics created by the College's art students. For more information, contact 847.635.1901.
Oakton Spotlights Korean Culture at "Coming Together in Skokie"
Oakton Community College joins in the community-wide celebration of "Coming Together in Skokie," an annual program that builds knowledge, awareness, and appreciation of the various ethnic heritages that comprise the Village of Skokie, by hosting a variety of exciting events.
This year's "Coming Together in Skokie" is a local commemoration of ancient and contemporary Korean culture. The program, now in its fifth year, features book discussions, films, lectures, special events, and more.
The first "Coming Together in Skokie" event at the College is Korean Immigration: The Long Road on Monday February 10, from 11 a.m. – 12:30 p.m., at Oakton's Des Plaines campus, 1600 East Golf Road (Room 1604). From early 20th century labor migrants to those who arrived following sweeping immigration reform in 1965, Koreans have been an increasingly strong presence in the United States. With support from the College's Korean Student Organization, examine the history of Korean immigration, as well as some of the current experiences of Korean immigrants and Americans with Korean heritage.
The following "Coming Together in Skokie" events will take place at the College's Skokie campus, 7701 North Lincoln Avenue:
Korean Festival
Thursday, February 27, 6:30 – 9 p.m.
Room P103-104.
Korean Comfort Women of World War II: Past and Present
Wednesday, March 5, 11 a.m. – 12:30 p.m.
Room P103.
Everything Asian: A Novel Book Discussion
Thursday, March 13, 11 a.m. – 12:30 p.m.
Room A151.
For a full list of "Coming Together in Skokie" events, visit comingtogether.skokielibrary.info.