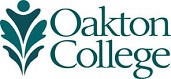 News from Oakton January 29, 2014
Warm up Your Friday with Jazzin' Around
Time is running out to get your tickets for Jazzin' Around, a heart-warming evening of musical favorites performed by Oakton's faculty members and friends, starting at 8 p.m., Friday January 31, at the Footlik Theater, 1600 East Golf Road, Des Plaines. This annual audience favorite, featuring the Loyola Academy Jazz Band, is guaranteed to thaw the weariest wintery soul.
Led by Mark Olen, Oakton instructor of music, Jazzin' Around features classic and contemporary favorites, with a little something for everyone. A celebrated recording artist with more than two decades of musical experience, Olen has performed with several top entertainers, including Tony Bennett, Al Jarreau, Michael Bolton, Aretha Franklin, Natalie Cole, B. B. King, Bobby McFerrrin, and David Foster.
The Loyola Academy Jazz Band will open this year's concert.
Tickets are $5 for general admission and $3 for students and seniors. To order, call 847.635.1900.
Explore Tel Aviv's Distinctive Zionist Architecture
Founded as a Jewish settlement in 1909, Tel Aviv, "the city that never sleeps" is Israel's economic hub and the country's second largest city. Join Nathan Harpaz, Ph.D., curator of Oakton Community College's Koehnline Museum of Art, as he discusses his new book, Zionist Architecture and Town Planning: The Building of Tel Aviv (1919 – 1929) from 11 a.m. – 12:30 p.m., Friday January 31, at the College's Des Plaines campus, 1600 East Golf Road (Room 2609). Harpaz's free lecture headlines Oakton Library's "Beautiful Minds" distinguished speaker series, open to the public.
Published by Purdue University Press, Harpaz's book documents Tel Aviv's architectural history and the desire of European architects to establish a new style of Zionist urbanism in Israel in the years following World War I.
An art historian, Harpaz earned degrees in psychology and art history from Tel Aviv University. He received his doctoral degree in interdisciplinary studies from Cincinnati's Union Institute and University. In addition to managing Oakton's art museum, Harpaz teaches art history and museum studies courses at the College.

Contact Jane Malik, Oakton's assistant professor of library services, for more information at 847.635.1715 or jmalik@oakton.edu.
African-American Movie Poster Exhibit is the "Reel" Deal 
Frustrated by the portrayal of black people by white actors wearing make-up during the silent film era, African Americans began making their own movies. From the 1930s through the 1950s, the black movie industry expanded, with its triumphs and struggles echoing the nationwide Civil Rights Movement. Celebrate Black History Month at Gems from the Koehnline: African-American Movie Posters, a special exhibit focusing on black cinema, at Oakton's Koehnline Museum of Art, 1600 East Golf Road, Des Plaines, beginning Thursday, February 6.
Enjoy a public reception on opening night from 5 – 8 p.m. The show runs through Friday, March 21.

"Gems from the Koehnline: African-American Movie Posters consists of 40 original posters from African American movies that reflect the determination of black artists to produce movies that overcome discrimination," says Harpaz. Visitors also can enjoy screenings of clips from the featured movies.
The exhibition features a recently acquired collection of original posters from Gun Moll (1938), Prison Bait (1939), House-Rent Party (1946), and Harry Belafonte's first feature Bright Road (1953).
The Koehnline Museum of Art is open 10 a.m. – 6 p.m., Monday through Friday, and 11 a.m. – 4 p.m., Saturday.
For more information, call 847.635.2633, or visit www.oakton.edu/museum.
Celebrate the Art and Music of Nature at Oakton
The Midwest may be in a deep freeze, but Oakton's faculty and students aim to heat up the Performing Arts Center Lobby, 1600 East Golf Road, Des Plaines, on Friday, February 7, with The Art and Music of Nature. This free event, a collaborative presentation and performance involving the College's departments of art and music, takes place from 8 – 9 p.m.

Oakton music students who study guitar with Tom Clippert, piano with Glenna Sprague, strings with Daniel Golden, and woodwinds with Robert Evans will display their talent by performing nature-themed pieces – surrounded by environmental photographs, drawings, sculptures, graphic design works, and ceramics created by the College's art students. For more information, contact 847.635.1901.
Oakton Focuses on Korean Culture at "Coming Together in Skokie and Niles Township"
Join Oakton Community College for the community-wide celebration of "Coming Together in Skokie and Niles Township," which this year spotlights ancient and contemporary Korean culture. The program, now in its fifth year, features book discussions, films, lectures, special events, and much more.
Oakton's Des Plaines campus, 1600 East Golf Road, will host Korean Immigration: The Long Road on Monday, February 10, from 11 a.m. – 12:30 p.m., in Room 1604. From early 20th century labor migrants to those who arrived following sweeping immigration reform in 1965, Koreans have been an increasingly strong presence in the United States. Examine the history of Korean immigration, as well as some of the current experiences of Korean immigrants and Americans with Korean heritage.
Additional "Coming Together" activities will take place at the College's Skokie campus, 7701 North Lincoln Avenue:
Korean Festival
Thursday, February 27, 6:30 – 9 p.m.
Room P103-104.
Korean Comfort Women of World War II: Past and Present
Wednesday, March 5, 11 a.m. – 12:30 p.m.
Room P103.
Everything Asian: A Novel Book Discussion
Thursday, March 13, 11 a.m. – 12:30 p.m.
Room A151.
For a full list of "Coming Together in Skokie" events, visit comingtogether.skokielibrary.info.
Oakton Spotlights the Jews of Nigeria  
Delve into Black History Month by examining the Igbo people, one of the largest and most influential ethnic groups in Nigeria. Through film excerpts and commentary on the new documentary, Re-Emerging: The Jews of Nigeria, discover the incredible Igbo spirit and the lengths to which people will go to reconnect with their lost faith. This free lecture, open to the public, is scheduled 11 a.m. – 12 p.m., Tuesday, February 11, at Oakton's Skokie campus, 7701 North Lincoln Avenue, in Room P103.

Joel Okafor, adjunct instructor of African history and politics at Roosevelt University, will lead this discussion tracing the history of the Igbo people and their Jewish ancestry. The documentary directed, written, and produced by Joel Lieberman, whose works have appeared on CBS, HBO, The Discovery Channel, and CNN, encourages viewers to think about ancestry, identity, race, diversity, and acceptance. NPR describes Lieberman's production as "an uplifting portrait of an exuberant subculture that doesn't just practice its faith – it revels in it."

The lecture is co-sponsored by Oakton's Department of Historical and Policy Studies, and Jewish Studies, with a generous grant from Oakton's Educational Foundation. For more information, contact Wendy Maier-Sarti, professor of history at Oakton, at wsarti@oakton.edu.
Attend a Free College Transfer Fair
If you're looking for information about higher education, you won't want to miss a free Transfer College Fair on Wednesday, February 12, 10:30 a.m. – 2 p.m., at Oakton Community College, 1600 East Golf Road, Des Plaines (Room 1604).
The event will feature representatives from more than 40 Midwest colleges and universities, including Bradley, Central Michigan, DePaul, Dominican, Eastern Illinois, Illinois State, Indiana State, Marquette, Northern Illinois, Valparaiso, and Western Illinois.
Throughout the day, Oakton also will host several free workshops:
Getting the Most out of a College Fair
10 and 11:30 a.m.
Learn how to work the room and put your best foot forward.
Financing Your Education
10:30 a.m. and 12 p.m.
Experts present the best ways to finance higher learning.
Attendees will have the opportunity to win a $25 gift card.
For more information, contact Kari Susens at kari@oakton.edu, or visit www.oakton.edu/advising.
Start Your Health Care Career Journey at Oakton
Opportunities in health care careers are growing rapidly. Don't miss your chance to join an exciting profession by attending free information sessions at Oakton Community College's Des Plaines campus, 1600 East Golf Road.
Discover more about medical laboratory technology on Wednesday, February 12, at 2 p.m., in Room 1550. Medical laboratory technicians perform test procedures, collect blood samples, prepare solutions, and maintain quality control procedures. These health professionals work in hospitals, physicians' offices, private labs, and in industrial and commercial sales, marketing, and insurance positions. According to the U.S. Department of Labor, careers for medical laboratory technicians are expected to grow by more than 10 percent by 2020.
Learn about phlebotomy on Wednesday, February 12, at 2 p.m., in Room 1550. A phlebotomy technician obtains blood samples for laboratory testing and may also be responsible for working in situations that require the collection of urine specimens and throat cultures. Procedures must be performed to insure specimen integrity while causing minimal trauma to the patient. 
Gain insight into the career of pharmacy technician on Wednesday, February 12, at 4 p.m., in Room 1550. Pharmacy technicians provide practical assistance for registered pharmacists who work in drug stores, hospitals, community ambulatory care centers, home health care agencies, nursing homes, and the pharmaceutical industry. According to the Occupational Outlook Handbook, pharmacy technician professions are anticipated to rise by more than 22 percent from 2013 to 2018, much faster than the average for all occupations because of the growing number of middle-aged and elderly people expected to use prescription drugs.
Take a closer look at health information technology on Tuesday, February 18, at 2 p.m., in Room 1550. Health information technologists manage patient information for hospitals and other health care facilities and practitioners. Career opportunities for health information technicians are promising, as the Bureau of Labor Statistics reports that the number of positions in this area is expected to grow by more than 27 percent through 2014. In Illinois, HIT is among the 50 fastest-growing occupations.
Faculty will be on hand to discuss course requirements and industry trends at the information sessions.

Spaces are limited. To reserve a spot, visit www.oakton.edu/healthcareers or call 847. 635.1700.