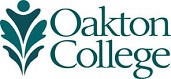 Oakton Hosts Manufacturing Expo
More than 450 area high school students will attend Oakton Community College's 2014 manufacturing expo, Thursday, March 20, at the Des Plaines campus.
Sponsored in part by the Workforce Board of Northern Cook County, NSERVE, and CP-STEM, the expo exposes students to the various career options available in engineering and manufacturing. This day-long event features presentations and tours by local businesses.
On Wednesday, March 12, and again on Thursday March 13, parents of high schoolers in Oakton's district are invited to attend a special information meeting about manufacturing career opportunities. Meeting starts at 7 p.m. at the Skokie campus, 7701 North Lincoln Avenue, room P103/P104.
For more information regarding these events, contact Simi Khurana, 847.635.1447 or at skhurana@oakton.edu.