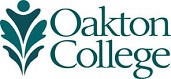 News from Oakton February 4, 2014
Oakton's Phlebotomy Program Honored as Best in Illinois
PhlebotomyTrainingSpot.com, a leading online resource for students seeking information about entering the field, recently honored Oakton Community College as a 2013 Best Phlebotomy Education Award winner and named the College's Phlebotomy Program as the top curriculum in Illinois.
The Best Phlebotomy Education Awards recognize the leading phlebotomy programs in 30 states across the United States. Nominees were voted for and rated over a three-month period at the end of 2013. Winners were identified based on total ratings and votes received.
"Our goal with these awards is to help identify programs that have tremendous support from current and former students, as well as their respective communities," said Steve Roberts, founder of PhlebotomyTrainingSpot.com. "Winners have shown an immense dedication to helping change the lives of students for the better through their education and mentorship."
Oakton's phlebotomy certificate program trains students to collect blood for diagnostic testing. The College's set of courses complies with standardized educational curricula and accepted routes for national certification, in preparation for qualification by national and state agencies. The certificate is a valuable credential for health care professionals, including nurses.
"We are privileged to be named the best phlebotomy program in Illinois," said Lynne Steele, Oakton's phlebotomy chair. "Our mission is to produce skilled, proficient professionals who will enrich our health care community."
For more information about Oakton's Phlebotomy Program, contact Steele at 847.635.1889 or lynne@oakton.edu.
A 'Gem' of an Exhibit Opens Thursday at Koehnline Museum of Art
Mark your calendars for Thursday, February 6, when a 'gem' of exhibition focusing on rare movie posters debuts at Oakton's Koehnline Museum of Art, 1600 East Golf Road, Des Plaines. Celebrate Black History Month at Gems from the Koehnline: African-American Movie Posters, a special exhibit that includes 40 original pieces of art from films that reflect the determination of black artists to produce motion pictures that overcome discrimination. Visitors also can enjoy screenings of clips from the featured movies.
Enjoy a public reception on opening night from 5 – 8 p.m. The show runs through Friday, March 21.
The exhibition includes a recently acquired collection of original posters from such films as Gun Moll (1938), Prison Bait (1939), House-Rent Party (1946), and Harry Belafonte's first feature, Bright Road (1953).
The Koehnline Museum of Art is open 10 a.m. – 6 p.m., Monday through Friday, and 11 a.m. – 4 p.m., Saturday.
For more information, call 847.635.2633, or visit www.oakton.edu/museum.

Enjoy an Evening of Art and Music of Nature at Oakton
Delight in unique works of fine art and captivating melodies at The Art and Music of Nature, a free one-night "happening," starting at 8 p.m. Friday, February 7, at Oakton's Performing Arts Center Lobby, 1600 East Golf Road, Des Plaines.
Student artists display their paintings, drawings, ceramics, sculpture, and photography against the backdrop of a special performance by the College's talented student and faculty musicians – all in the spirit of spring.
For more information, contact 847.635.1901.
Oakton Spotlights Korean Culture at Community-Wide Celebration
Oakton Community College joins the community-wide celebration of "Coming Together in Skokie and Niles Township," which this year examines ancient and contemporary Korean culture. The program, now in its fifth year, features book discussions, films, lectures, special events, and much more.
Oakton's Des Plaines campus, 1600 East Golf Road, will host Korean Immigration: The Long Road on Monday, February 10, from 11 a.m. – 12:30 p.m., in Room 1604. From early 20th century labor migrants to those who arrived following sweeping immigration reform in 1965, Koreans have been an increasingly strong presence in the United States. Examine the history of Korean immigration, as well as some of the current experiences of Korean immigrants and Americans with Korean heritage.
Additional "Coming Together" activities will take place at the College's Skokie campus, 7701 North Lincoln Avenue:
Korean Festival
Thursday, February 27,  6:30 – 9 p.m., Room P103-104.
Korean Comfort Women of World War II: Past and Present
Wednesday, March 5, 11 a.m. – 12:30 p.m., Room P103.
Everything Asian: A Novel Book Discussion
Thursday, March 13, from 11 a.m. – 12:30 p.m., Room A151.
For a full list of "Coming Together" events, visit comingtogether.skokielibrary.info.
Oakton Highlights the Jews of Nigeria 
Commemorate Black History Month by examining the Igbo people, one of the largest and most influential ethnic groups in Nigeria. Through film excerpts and commentary on the recent documentary, Re-Emerging: The Jews of Nigeria, discover the extraordinary Igbo spirit and the lengths to which people will go to reconnect with their lost faith. This free lecture, open to the public, will take place from 11 a.m. – 12 p.m., Tuesday, February 11, at Oakton's Skokie campus, 7701 North Lincoln Avenue (Room P103).
Joel Okafor, adjunct instructor of African history and politics at Roosevelt University, traces the history of the Igbo people and their Jewish ancestry. The documentary is directed, written, and produced by Joel Lieberman, whose works have appeared on CBS, HBO, The Discovery Channel, and CNN. NPR describes Lieberman's production, which encourages viewers to think about ancestry, identity, race, diversity, and acceptance, as "an uplifting portrait of an exuberant subculture that doesn't just practice its faith – it revels in it."
The lecture is co-sponsored by Oakton's Department of Historical and Policy Studies, and Jewish Studies, with a generous grant from Oakton's Educational Foundation. For more information, contact Wendy Maier-Sarti, professor of history at Oakton, at wsarti@oakton.edu.
Oakton Hosts a Free College Transfer Fair
Step right up to the Transfer College Fair on Wednesday, February 12, 10:30 a.m. – 2 p.m., at Oakton Community College, 1600 East Golf Road, Des Plaines (Room 1604).
The free event, open to the public, will allow students to explore higher education options, gather and compare data, and visit with university representatives, all under one roof! Representatives from more than 40 Midwest colleges and universities will be in attendance: including Bradley, Central Michigan, DePaul, Dominican, Eastern Illinois, Illinois State, Indiana State, Marquette, Northern Illinois, Valparaiso, and Western Illinois.
Throughout the day, Oakton also will host several free workshops:
Getting the Most Out of a College Fair, 10 and 11:30 a.m. Learn how to work the room and put your best foot forward.
Financing Your Education, 10:30 a.m. and 12 p.m. Experts present the best ways to finance higher learning.
Attendees will have the opportunity to win a $25 gift card.

For more information, contact Kari Susens at kari@oakton.edu or visit www.oakton.edu/advising.
The Vagina Monologues Returns to Oakton
Join the fight to end violence against women and girls by attending three benefit performances of Eve Enseler's acclaimed The Vagina Monologues, at 8 p.m., February 13 – 15, at Oakton Community College's Studio One, 1600 East Golf Road, Des Plaines. All proceeds will support local organizations that combat violence against women.
Based on interviews of more than 200 women, these staged readings are a poignant, joyous, and heartbreaking examination of female self-discovery. Celebrated and performed across cities and on campuses around the world, The Vagina Monologues provides a voice to real women's stories of moving past violence, rejection, and shame to fully accept their bodies in order to reclaim their sexuality.
Tickets are $10 for general admission and may be purchased by calling 847.635.1900.  Plenty of free parking is available in Lot A.
Launch Your Health Care Career at Oakton
While February may be the shortest month, Oakton Community College's Des Plaines campus, 1600 East Golf Road, is packing in plenty of free information sessions focusing on the skyrocketing opportunities in health care.
Medical Laboratory Technology
Wednesday, February 12, 2 p.m.
Room 1550
Phlebotomy
Wednesday, February 12, 2 p.m.
Room 1550
Pharmacy Technician
Wednesday, February 12, 4 p.m.
Room 1550
Health Information Technology
Tuesday, February 18, 2 p.m.
Room 1604
Radiologic Technology
Monday, February 24, 5 p.m.
Room 2549
Faculty will available to discuss course requirements and industry trends at the sessions.

Hurry! Seating is limited! To reserve a spot, visit www.oakton.edu/healthcareers or call 847.635.1700.