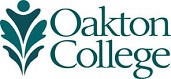 News from Oakton February 11, 2014
Oakton Offers ICD-10 Training for Health Information Technicians and Administrators
On October 1, 2014, all health care providers must change the way they classify and code diseases and other medical conditions. The nationwide shift presents challenges, but this spring Oakton Community College will offer courses for registered health information technicians and administrators to help them transition seamlessly from the existing International Classification of Diseases-9 (ICD-9) to the new ICD-10-PCS (for inpatient hospitals) or ICD-10-CM (for other healthcare facilities).
ICD-10, required by the United States Department of Health and Human Services, offers several advantages over ICD-9, and is more consistent with current medical practice. It provides more data about medical conditions and hospital procedures, uses current terminology, better complies with the Affordable Care Act reporting requirements, and permits the creation of new codes.
The new system will affect diagnosis and inpatient procedure coding for patients covered by the Health Insurance Portability Accountability Act (HIPAA), and those who submit Medicare or Medicaid claims. To stay current in the field, RHITs and RHIAs need to master ICD-10.
Oakton can help! Registration is open for a two-session Saturday course, Topics in Health Information Technology (HIT 290), taught by ICD-10-CM/PCS trainers approved by the American Health Information Management Association (AHIMA). Each one-credit course equals 15 AHIMA continuing education units.
All courses take place from 9 a.m. – 3 p.m. at Oakton's Des Plaines campus, 1600 East Golf Road:
HIT 290 OW1 CRN 12180: February 22 and March 1
HIT 290 OW2 CRN 12181: March 29 and April 5
HIT 290 OW3 CRN 12182: April 19 and 26
For more information, contact Sherry DeMonte, Oakton chair of Health Information Technology, at sdemonte@oakton.edu or 847.635.1957.
Oakton Joins Global Campaign to Stop Violence against Women and Girls
Did you know that one billion women will be raped or beaten in their lifetime? Join Oakton Community College students and employees as they come together with millions from around the world on Friday, February 14, to demand an end to this brutality by rising and dancing! Open to the public, this free event is part of One Billion Rising, a day of action coordinated by V-Day, a global activist movement dedicated to ending violence against females.
A "flash mob" dance will begin at 12 p.m., at the Main Lobby of the College's campuses in Des Plaines (1600 East Golf Road), and Skokie (7701 North Lincoln Avenue). Participants will gather, dance, and sing "Break the Chain," the event theme song choreographed by Debbie Allen, to call attention to the fact that one in three women will be abused in her lifetime. Familiarize yourself with the dance routine ahead of time by visiting www.youtube.com/watch?v=Fwv16dtUvYM.
For more information about Oakton's participation in One Billion Rising, e-mail kcarot@oakton.edu.
V-Day continues at the College with three benefit performances of The Vagina Monologues, February 13 – 15, at 8 p.m., at Studio One, at the Des Plaines campus. Sponsored by the Women's and Gender Studies Program and the Performing Arts Department, these staged readings of Eve Ensler's powerful masterpiece delve into the deepest secrets and fantasies of women around the world. Proceeds from The Vagina Monologues will raise funds and awareness about the brutality against females.    
Tickets are $10 for general admission. Get yours by contacting (847) 635-1900. Plenty of free parking is available in Lot A.
To learn more about V-Day, visit www.vday.org.
Oakton Closed for Presidents Day
Oakton's campuses in Des Plaines (1600 East Golf Road), and Skokie (7701 North Lincoln Avenue) will be closed on Monday, February 17, for Presidents' Day.
The College will reopen on Tuesday, February 18.
Explore Health Career Options
Health career opportunities are expanding rapidly. Discover your options by examining free information sessions at Oakton Community College's campus in Des Plaines, 1600 East Golf Road.
Learn more about health information technology at 2 p.m., Tuesday, February 18, in Room 1604. Health information technologists manage patient information for hospitals and other health care facilities and practitioners. Career opportunities for health information technicians are promising, as the Bureau of Labor Statistics reports that the number of positions in this area is expected to grow by more than 27 percent through the year 2014. In Illinois, HIT is among the 50 fastest-growing occupations.
Discover the growing field of radiologic technology, which involves producing images of the human body for use in diagnosing medical conditions, at 5 p.m., Monday, February 24, in Room 2549. The College partners with the St. Francis School of Radiography in Evanston to offer a two-year degree in radiologic technology. The Occupational Outlook Handbook reports that employment in this area is expected to grow by more than 22 percent by 2020. Qualified radiologic technologists are needed in hospitals, clinics, physicians' offices, industry, and public health.
Enroll quickly as space is limited! Sessions showcase the College's degrees and certificates in these programs. Faculty will be on hand to discuss course requirements and industry trends.
Reserve a place by visiting www.oakton.edu/healthcareers or call 847.635.1700.
African-American Films Come to Life at Oakton Lecture
Celebrate Black History Month by examining the trajectory of black cinema – from early 19th- century works through the so called "blaxplotiation" era that arose in the 1970s, to films by current directors and producers at the free lecture Race Films and Beyond – from Oscar Micheaux to Tyler Perry, from 12:30 – 2 p.m., Wednesday, February 19, at Oakton's Des Plaines campus, 1600 East Golf Road (Room 1610).
Pemon Rami, director of educational services and public programs at the DuSable Museum of African American History, explores the works of Lee Daniels, Spike Lee, Gordon Parks, Tyler Perry, Robert Townsend, and others. Chicago's first African-American film casting director, Rami has been involved in the development of TV shows, films (including The Blues Brothers, Cooley High, and Mahogany), music concerts, documentaries, and plays. He directed more than 30 theatrical productions, such as Madame Lily starring Gladys Knight, and produced the feature film Of Boys and Men, starring Angela Bassett. From 2012 to 2013, Rami served as an Illinois Humanities Council Road Scholar, and was recently selected as one of the Chicago Defender's 50 Men of Excellence.
The lecture is co-sponsored by Oakton's Office of Access, Equity, and Diversity; Student Life; the Black Student Union; and the Koehnline Museum of Art's current exhibition, Gems from the Koehnline: African-American Movie Posters.

For more information contact Will Crawford, Oakton professor of English, at crawford@oakton.edu.
Check out Oakton's Early Childhood Education Centers
Discover why Oakton Community College Early Childhood Education (ECE) Centers are the ideal place for high-quality preschool care at two upcoming free open houses from 10 a.m. – 1 p.m., Saturday, February 22.
The Des Plaines facility, 1600 East Golf Road (Rooms 1634 and 1636), provides full-day programs for 2- to 5-year-olds.
The Skokie center, 7701 North Lincoln Avenue (Rooms C151-152), offers part- and full-day programs for 3- to 5-year-olds.
The open houses will serve as an opportunity for parents or guardians to find out more about Oakton's Early Childhood Education program, accredited by the National Association for the Education of Young Children. Staff will be on hand to provide tours and answer questions, as well as assist with registration. The ECE centers provide a low teacher-child ratio as well as a stimulating, individualized curriculum that encourages curiosity and love of learning.

Families who enroll at the open house will receive a discount on the registration fee.

For more information, call 847.635.1840 (Des Plaines), or 847.635-1441 (Skokie), or visit www.oakton.edu/ececenter.
Join the Cast of Sorrows and Rejoicing
Take center stage in Oakton Community College's production of Athol Fugard's Sorrows and Rejoicing. Auditions will take place from 6 – 9 p.m., Monday, February 24, and Tuesday, February 25, at Oakton's Studio One, 1600 East Golf Road, Des Plaines. No appointment is necessary.
Wife, lover, and daughter come together in post-apartheid South Africa to mourn the man they all loved – Dawid, a poet who fled the country when the government banned his writing – and then returned home to pass away. One of Fugard's most powerful works, this semi-autobiographical play tackles topics including racism and exile, as well as hope for the future.
The director is seeking two African-American women, ages 18 – 30; one Caucasian woman, age 18 – 30; and one Caucasian man, age 18 – 30.
Experience with accents/dialects preferred, but not required. Come with a prepared monologue or be ready to read from the script.
Performance dates for Sorrows and Rejoicing are April 10 – 13 and April 17 – 19.
For more information about auditions, call (847) 635-1897.
Have a Grand Time at Oakton's Korean Festival
Hwangyong-hamnida! Welcome! Come and celebrate Korean culture from 6:30 – 9 p.m., Thursday, February 27, at Oakton's Skokie campus, 7701 North Lincoln Avenue (Room P103). The Korean Festival is part of the community-wide "Coming Together in Skokie and Niles Township" program, which this year examines ancient and contemporary Korean customs. The program, now in its fifth year, features book discussions, films, lectures, special events, and much more.
Oakton's Korean Festival will include food, music, and dancing! Admission is $5; children under 5 attend free.
Additional "Coming Together" activities will take place at the College's Skokie campus:
Korean Comfort Women of World War II: Past and Present
Wednesday, March 5, from 11 a.m. – 12:30 p.m., Room P103.
Everything Asian: A Novel Book Discussion
Thursday, March 13, from 11 a.m. – 12:30 p.m., Room A151.
For a full list of "Coming Together" events, visit comingtogether.skokielibrary.info.