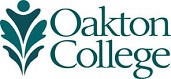 News from Oakton February 18, 2014
A Place to Grow: Oakton's Early Childhood Centers Offer Open House
Start here. Grow anywhere. Learn why Oakton Community College's Early Childhood Education (ECE) Centers are the ultimate location for high-quality preschool care at two free open houses from 10 a.m. – 1 p.m., Saturday, February 22.
The Des Plaines facility, 1600 East Golf Road (Rooms 1634 and 1636), provides full-day programs for 2- to 5-year-olds.
The Skokie center, 7701 North Lincoln Avenue (Rooms C151-152), offers part-day and full-day programs for 3- to 5-year-olds.
Find out more about Oakton's Early Childhood Education program, accredited by the National Association for the Education of Young Children. Staff will be on hand to provide tours and answer questions, as well as assist with registration. The ECE centers provide a low teacher-child ratio, as well as a stimulating, individualized curriculum that encourages curiosity and a love of learning.
Families who enroll during the open house receive a discount on the registration fee.
For more information, call 847.635.1840 (Des Plaines), or 847.635.1441 (Skokie), or visit www.oakton.edu/ececenter.
Jump-Start Your Health Care Career at Oakton
Prospects in health care careers are booming! Learn how you can set sail toward a rewarding profession by attending free information sessions at Oakton Community College's campuses in Des Plaines (1600 East Golf Road), or Skokie (7701 North Lincoln Avenue).
Discover the growing field of radiologic technology, which involves producing images of the human body for use in diagnosing medical conditions, at 5 p.m., Monday, February 24, at Oakton's Des Plaines campus (Room 2549). The College partners with the St. Francis School of Radiography in Evanston to offer a two-year degree in radiologic technology. The Occupational Outlook Handbook reports that employment in this area is expected to grow by more than 22 percent by 2020. Qualified radiologic technologists are needed in hospitals, clinics, physicians' offices, industry, and public health.
Start your journey toward becoming the next Florence Nightingale at a nursing session at 2 p.m., Tuesday, March 4, at Oakton's Skokie campus (Rooms P103-104). According to the U.S. Bureau of Labor Statistics, employment for registered nurses is expected to increase by more than 13 percent from 2014 to 2018, faster than the average for all occupations – due in part to technological advances in patient care.
Discover how to help rehabilitate people with injuries or diseases affecting muscles, joints, bones, nerves, or the cardiopulmonary system at a physical therapist assistant session at 6:30 p.m., Tuesday, March 11 (Room 1610, Des Plaines). Employment opportunities for physical therapy assistants are expected to grow nationally at a faster rate than most careers through 2020.
Enroll quickly as seating is limited! Sessions showcase the College's degrees and certificates in these programs. Faculty will be on hand to discuss course requirements and industry trends.
Reserve your spot by visiting www.oakton.edu/healthcareers or calling 847.635.1700.
Auditions for Oakton's Production of Sorrows and Rejoicings
The play's the thing! If you enjoy the spotlight, audition for Oakton Community College's production of Athol Fugard's Sorrows and Rejoicings from 6 – 9 p.m., Monday, February 24, and Tuesday, February 25, at Studio One, 1600 East Golf Road, Des Plaines. No appointment is necessary.
Wife, lover, and daughter come together in post-apartheid South Africa to mourn the man they all loved – Dawid, a poet who fled the country when the government banned his writing – and then returned home to pass away. One of Fugard's most powerful works, this semi-autobiographical play tackles topics including racism and exile, as well as hope for the future.

The director is seeking two African-American women, ages 18 – 30; one Caucasian woman, age 18 – 30; and one Caucasian man, age 18 – 30.
Experience with accents/dialects preferred, but not required. Come with a prepared monologue or be ready to read from the script.
Performance dates for Sorrows and Rejoicings are April 10 – 13, and April 17 – 19.
For more information, call 847.635.1897.
Oakton Hosts Korean Festival
Hwangyong-hamnida! Welcome! Come celebrate Korean culture from 6:30 – 9 p.m., Thursday, February 27, at Oakton's Skokie campus, 7701 North Lincoln Avenue (Room P103). The Korean Festival is part of the community-wide "Coming Together in Skokie and Niles Township," which this year examines ancient and contemporary Korean customs. The series, now in its fifth year, features book discussions, films, lectures, special events, and much more.
Oakton's Korean Festival will include food, music, and dancing! Admission is $5; children under 5 attend free.
"Coming Together" continues at the College's Skokie campus with a free lecture, Korean Comfort Women of World War II: Past and Present, Wednesday, March 5, from 11 a.m. – 12:30 p.m. (Room P103). As former Secretary of State Hillary Rodham Clinton noted, the phrase "comfort women" is too kind an expression for the estimated 200,000 girls and young women forced to serve as sex slaves for the Japanese military during World War II. Recruited from across Asia, more than 80 percent were Korean. Bonnie Oh, Ph.D., professor emeritus, Georgetown University, discusses this often-overlooked chapter of history.
Oakton's celebration of Korean culture ends on Thursday, March 13, with a discussion about Everything Asian, the winner of the 2009 Young Adult Asian Pacific American Award for Literature. The lecture is scheduled to begin at 11 a.m., in Room A151.
For a full list of "Coming Together" events, visit comingtogether.skokielibrary.info.
The Immortal Life of Henrietta Lacks Author Rebecca Skloot Comes to Oakton
Rebecca Skloot, author of the No. 1 New York Times best seller The Immortal Life of Henrietta Lacks, will kick off Oakton's celebration of Women's History Month with a lecture, question and answer session, and book signing on Wednesday, March 5, at the College's Des Plaines campus, 1600 East Golf Road. Program starts at 7 p.m.
Skloot's book traces the story of a working class black woman's cells—taken from a cancerous tumor without her knowledge in 1951—and how they became the HeLa cell line, one of the most important tools in modern medicine. The Immortal Life was selected as the best book of 2010 by more than 60 media outlets, including Entertainment Weekly; USA Today; O, The Oprah Magazine; Los Angeles Times; National Public Radio; People; The New York Times; and U.S. News and World Report.
For more information about this free event, call 847.376.7061. A full schedule of activities marking Women's History Month is available at www.okaton.edu/whm.
Two Star-Crossed Lovers: Romeo and Juliet Opens at Oakton
"What's in a name? That which we call a rose by any other name would smell as sweet." Enjoy performances of Shakespeare's most famous and frequently performed play Romeo and Juliet, March 6 – 9, and March 13 – 16, at Oakton's Footlik Theater, 1600 East Golf Road, Des Plaines.
This stylized and modern telling of the world's greatest love story pulls the characters and audience into a whirlwind of energy, words, and violence. Despite a world screaming out of control, two young lovers find quiet in each other, and try to break an ancient grudge.
Catch a special $5 preview, Thursday, March 6, at 8 p.m.
Regular performances are scheduled:
Friday, March 7, 8 p.m.
Saturday, March 8, 8 p.m.
Sunday, March 9, 2 p.m.
Thursday, March 13, 7:30 p.m.
Friday, March 14, 8 p.m.
Saturday, March 15, 8 p.m.
Sunday, March 16, 2 p.m.
Tickets are $12 for general admission; $10 for students and seniors; and $8 for groups of more. Call 847.635.1900 to purchase.
Oakton's Unveiled: A Performance that Explores the Hearts of Muslim Women
Unveiled, the critically acclaimed one-woman play that focuses on racism, hate crimes, love, Islam, culture, language, and life, comes alive on the Oakton Community College stage Tuesday, March 11, and Wednesday, March 12.
Written and performed by Rohina Malik a Chicago-based playwright and actress, Unveiled centers on five very different women in a post 9-11 world who reveal what lies beneath their veils and in their hearts over a cup of tea. The Chicago Tribune describe Malik's work as a "terrific show... intellectually engrossing work of theater."
Free performances are scheduled:
Tuesday, March 11, at 5:30 p.m.
Rooms P103-104, Skokie
Wednesday, March 12, at 5:30 p.m.
Studio One, Des Plaines
Both performances will be followed by a discussion.
For more information, contact Karishma Brownlee at 847.635.1751 or kbrownlee@oakton.edu.