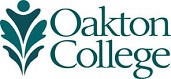 News from Oakton March 18, 2014
Oakton Showcases Health Care Careers at Free Information Sessions
Opportunities in health care careers are growing rapidly. Don't miss your chance to join an exciting profession by attending free information sessions at Oakton Community College's Des Plaines campus, 1600 East Golf Road.
Take a closer look at health information technology on Monday, March 24, at 6 p.m., in Room 1604. Health information technologists manage patient information for hospitals and other health care facilities and practitioners. Career opportunities for health information technicians are promising, as the Bureau of Labor Statistics reports that the number of positions in this area is expected to grow by more than 27 percent through 2014. In Illinois, HIT is among the 50 fastest-growing occupations.
Discover more about medical laboratory technology on Tuesday, March 25, at 2 p.m., in Room 1610. Medical laboratory technicians perform test procedures, collect blood samples, prepare solutions, and maintain quality control procedures. These health professionals work in hospitals, physicians' offices, private labs, and in industrial and commercial sales, marketing, and insurance positions. According to the U.S. Department of Labor, careers for medical laboratory technicians are expected to grow by more than 10 percent by 2020.
Learn about phlebotomy on Tuesday, March 25, at 2 p.m., in Room 1610. A phlebotomy technician obtains blood samples for laboratory testing and may also be responsible for working in situations that require the collection of urine specimens and throat cultures. Procedures must be performed to insure specimen integrity while causing minimal trauma to the patient.
Gain insight into the career of a pharmacy technician on Tuesday, March 25, at 4 p.m., in Room 1610. Pharmacy technicians provide practical assistance for registered pharmacists who work in drug stores, hospitals, community ambulatory care centers, home health care agencies, nursing homes, and the pharmaceutical industry. According to the Occupational Outlook Handbook, pharmacy technician professions are anticipated to rise by more than 22 percent from 2014 to 2018, much faster than the average for all occupations because of the growing number of middle-aged and elderly people expected to use prescription drugs.

Faculty will be on hand to discuss course requirements and industry trends at the information sessions.

Spaces are limited. To reserve a spot, visit www.oakton.edu/healthcareers or call 847.635.1700.
Oakton Spotlights Feminist Icon Gloria Steinem for Women's History Month
National Women's Hall of Fame inductee. Presidential Medial of Freedom award winner. American Humanist Association's 2012 Humanist of the Year. With countless honors to her credit, Gloria Steinem, remains one of the most outspoken and visible symbols of the women's movement today despite decades of opposition from the Right, as well as personal setbacks. Learn more about this iconic figure during a free screening of the 2011 HBO documentary Gloria: In Her Own Words, Tuesday, March 25, at 6:30 p.m., at Oakton's Skokie campus, 7701 North Lincoln Avenue (Room P103), and 6:30 p.m., Thursday, March 27, at the College's Des Plaines campus, 1600 East Golf Road (Room 1610).
Produced and directed by Emmy-winning filmmaker Peter Kunhardt, In Her Own Words chronicles Steinem's life and her rise to become a driving force behind women's liberation. A discussion follows the screening, which is sponsored by Women's and Gender Studies at Oakton. Refreshments will be served.
Register for Oakton Summer Classes Starting March 26
Groundhog Phil may have recently seen his shadow signifying six more weeks of winter, but warm, sunny days are on the horizon. Make the most of your summer! Register for summer 2014 classes at Oakton Community College beginning on Wednesday, March 26.
Eight-week classes begin Monday, June 9, and seven-week classes start Monday, June 16.
Summer interim classes are from one to six weeks in length; most are offered between the end of spring semester and the beginning of the summer sessions.
Summer class listings may be found online at www.oakton.edu or in the upcoming Summer 2014 Credit and Noncredit Class Schedule, which will available by the end of the month at the College campuses in Des Plaines (1600 East Golf Road), and Skokie (7701 North Lincoln Avenue).
Register at either campus in person Monday through Thursday, 8:30 a.m. – 7 p.m.; Friday, 8:30 a.m. – 5 p.m.; and Saturday, 9 a.m. – 12 p.m. Students with a current application on file may register online at my.oakton.edu.
For more information about classes, contact Advising Services 847.635.1741 (Des Plaines), or 847.635.1400 (Skokie).
Make a Joyful Noise: Klezmer Music Comes to Oakton
Discover how the Roma and Jewish cultures intertwine and mirror each other in "A History of Klezmer Music," featuring Terran Doehrer and his revival Klezmer band Ensemble M'chaiya™, on Thursday, March 27, from 11 a.m. – 12 p.m., at Oakton's Skokie campus, 7701 North Lincoln Avenue, Room A145/152. Originally the Yiddish word for "musician," Klezmer now describes the secular music played by Jews at joyful celebrations.
Founder of five ethnic bands, including the Balkan Rhythm Band™ and Ensemble M'chaiya™, Doehrer tours internationally and has performed with many notable musicians, including Macedonian singer Esma Redzhepova and Greek clarinetist James Stoynofff.
This free presentation is sponsored by Oakton's Jewish Studies with a generous grant from Oakton's Educational Foundation. For more information, contact Wendy Maier-Sarti, Oakton professor of history, at wsarti@oakton.edu.
Still Time to View Oakton's Nature Project at Brickton Art Center
There's still time to view ecologically themed works by Oakton Community College art students and faculty featured at the free exhibition The Nature Project at the Brickton Art Center, 306 Busse Highway, Park Ridge. This ecologically themed display closes Saturday, March 29.
The Nature Project emphasizes "going green" and showcases paintings, ceramics, sculpture, photography, and drawings. Lou Pierozzi and Judy Langston, Oakton art professors, curate the exhibition.
"This is a great chance for our art students to get out of the classroom and have their works viewed in the community at a professional gallery," says Langston.
The Brickton Art Center is open Monday through Thursday, 10 a.m. – 5 p.m., Friday 10 a.m. – 4 p.m., and Saturday, 10 a.m. – 2 p.m.
For more details, contact Lou Pierozzi at 847.635.1838 or lpierozz@oakton.edu, or Judy Langston at 847.376.7106 or clouds@oakton.edu.
Academy Award-Winner Life of Pi Highlights Oakton International Film Fest
Travel the globe without leaving your seat during Oakton Community College's 27th Modern Language Film Fest, March 31 – April 3. Enjoy a dozen fascinating, highly rated films, including the Academy Award-winning Life of Pi. The movies, presented in their original languages with English subtitles, showcase the 13 languages offered by the College. All screenings are free and open to the public.
This year's selections include:
Life of Pi (Hindu and Urdu, 2012).
Winner of four Oscars, this film directed by Ang Lee is an adaptation of Yann Marte's novel that chronicles the 227-day odyssey of a teenager adrift on the Pacific with a Bengal tiger. As the months go by, boy and beast must find a way to adapt and accept each other as they battle the elements and fight for survival.
Coco Before Chanel (French, 2009).
This biopic traces the early life of the legendary fashion designer Coco Chanel. Abandoned by her father, Chanel rises from bar seamstress and singer to successful businesswoman – finding love along the way.
Even the Rain (Spanish, 2011).
Two instances of social justice – set 500 years apart – intertwine and mirror each other in this "film within a film." In this revisionist movie about Columbus' voyage to the New World in Bolivia, the poorest country in Latin America, the director and producer try to save thousands of dollars by paying the impoverished locals a pittance to play extras. The crew members get more than they bargain for when they hire a political protester to play a 15th-century native.
As One (Korean, 2012).
Trace the true story of the first post-war united Korean sports team. When North and South Korea hastily create a unified table tennis team to diffuse tension created by the 1987 North Korean bombing of a Korean air flight, athletes from both countries form an uneasy alliance to compete at the 1991 World Table Tennis Championships.
Other scheduled films include: Where Do We go Now (Arabic, 2011); Shower (Chinese, 1999); Sophie Scholl: The Final Days (German, 2005); The Human Resources Manager (Hebrew, 2010); The First Beautiful Thing (Italian, 2011); Always Sunset on Third Street – 3 (Japanese, 2012); Entanglement (Polish, 2011); and The Island (Russian, 2007).
Most of the showcased films aren't rated by the Motion Picture Association of America and may be suitable for mature audiences only. The 27th Modern Language Film Fest is sponsored by Oakton's Office of Access, Equity, and Diversity, and the Department of Modern Languages.
For more details, including show times, visit www.oakton.edu/films or contact Oakton's Modern Languages Chair Marguerite Solari, Ph.D., at 847.376.7012 or solari@oakton.edu.
OakArt 2014 Debuts April 3
Oakton Community College art students will showcase their talent in painting, drawing, ceramics, digital art, and photography at the free exhibition OakArt 2014, which opens Thursday, April 3, at the Koehnline Museum of Art, 1600 East Golf Road, Des Plaines, and runs through Friday, April 25. The public is invited to a gala reception on opening night from 5 – 8 p.m.
The Koehnline Museum of Art is open 10 a.m. – 6 p.m., Monday through Friday, and 11 a.m. – 4 p.m., Saturday.
For more information, call 847.635.2633 or visit www.oakton.edu/museum.
Watch Your Play Come to Life on Oakton's Stage – and Win $200!
Now celebrating its sixth year, Oakton's PlayOn Student Playwriting Competition and Festival gives community college playwrights a chance to shine. This unique playwriting festival and competition is open to all community college students in Illinois, Michigan, Minnesota, and Wisconsin!
Submit your original one-act script and, if selected, watch it come to life during the PlayOn Festival, July 29 – 31. Each winning playwright will receive $200.
Submission deadline is Friday, April 4. Scripts may be in any genre or style, but should not have been previously produced. Keep the document to 12 pages, with 12-point font. One submission is permitted per student. E-mail your Word document to skhurana@oakton.edu, and include your full name, phone number, mailing address, e-mail address, and name of college.
For more information, e-mail skhurana@oakton.edu.
PlayOn proceeds benefit performing arts students at Oakton. Festival tickets are $10 ($5 for students and seniors); tickets go on sale Thursday, May 1.