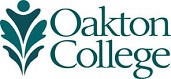 News from Oakton March 25, 2014
Register Now for Oakton Summer Classes
Have some "hot fun in the summertime" by enrolling in classes at Oakton Community College. Registration is now available for summer 2014 classes.
Eight-week classes begin Monday, June 9, and seven-week classes start Monday, June 16.
Summer interim classes are from one to six weeks in length; most are offered between the end of spring semester and the beginning of the summer sessions.
Summer class listings may be found online at www.oakton.edu or in the upcoming Summer 2014 Credit and Noncredit Class Schedule, which will available by the end of the month at the College campuses in Des Plaines (1600 East Golf Road), and Skokie (7701 North Lincoln Avenue).
Register at either campus in person Monday through Thursday, 8:30 a.m. – 7 p.m.; Friday, 8:30 a.m. – 5 p.m.; and Saturday, 9 a.m. – 12 p.m. Students with a current application on file may register online at my.oakton.edu.
For more information about classes, contact Advising Services 847.635.1741 (Des Plaines), or 847.635.1400 (Skokie).
Make a Joyful Noise: Klezmer Music Comes to Oakton
Discover how the Roma and Jewish cultures intertwine and mirror each other in "A History of Klezmer Music," featuring Terran Doehrer and his revival Klezmer band Ensemble M'chaiya™, on Thursday, March 27, from 11 a.m. – 12 p.m., at Oakton's Skokie campus, 7701 North Lincoln Avenue, Room A145/152. Originally the Yiddish word for "musician," Klezmer now describes the secular music played by Jews at joyful celebrations.
Founder of five ethnic bands, including the Balkan Rhythm Band™ and Ensemble M'chaiya™, Doehrer tours internationally and has performed with many notable musicians, including Macedonian singer Esma Redzhepova and Greek clarinetist James Stoynofff.
This free presentation is sponsored by Oakton's Jewish Studies with a generous grant from Oakton's Educational Foundation. For more information, contact Wendy Maier-Sarti, Oakton professor of history, at wsarti@oakton.edu.
Academy Award-Winner Life of Pi Highlights Oakton International Film Fest
Don't forget the popcorn! Travel the globe without leaving your seat during Oakton Community College's 27th Modern Language Film Fest, March 31 – April 3. Enjoy a dozen fascinating, highly rated films, including the Academy Award-winning Life of Pi. The movies, presented in their original languages with English subtitles, showcase the 13 languages offered by the College. All screenings are free and open to the public.
This year's selections include:
Life of Pi (Hindu and Urdu, 2012).
Winner of four Oscars, this film directed by Ang Lee is an adaptation of Yann Marte's novel that chronicles the 227-day odyssey of a teenager adrift on the Pacific with a Bengal tiger. As the months go by, boy and beast must find a way to adapt and accept each other as they battle the elements and fight for survival.
Coco Before Chanel (French, 2009).
This biopic traces the early life of the legendary fashion designer Coco Chanel. Abandoned by her father, Chanel rises from bar seamstress and singer to successful businesswoman – finding love along the way.
Even the Rain (Spanish, 2011).
Two instances of social justice – set 500 years apart – intertwine and mirror each other in this "film within a film." In this revisionist movie about Columbus' voyage to the New World in Bolivia, the poorest country in Latin America, the director and producer try to save thousands of dollars by paying the impoverished locals a pittance to play extras. The crew members get more than they bargain for when they hire a political protester to play a 15th-century native.
As One (Korean, 2012).
Trace the true story of the first post-war united Korean sports team. When North and South Korea hastily create a unified table tennis team to diffuse tension created by the 1987 North Korean bombing of a Korean air flight, athletes from both countries form an uneasy alliance to compete at the 1991 World Table Tennis Championships.
Other scheduled films include: Where Do We go Now (Arabic, 2011); Shower (Chinese, 1999); Sophie Scholl: The Final Days (German, 2005); The Human Resources Manager (Hebrew, 2010); The First Beautiful Thing (Italian, 2011); Always Sunset on Third Street – 3 (Japanese, 2012); Entanglement (Polish, 2011); and The Island (Russian, 2007).
Most of the showcased films aren't rated by the Motion Picture Association of America and may be suitable for mature audiences only. The 27th Modern Language Film Fest is sponsored by Oakton's Office of Access, Equity, and Diversity, and the Department of Modern Languages.
For more details, including show times, visit www.oakton.edu/films or contact Oakton's Modern Languages Chair Marguerite Solari, Ph.D., at 847.376.7012 or solari@oakton.edu.
Every City Needs its Heroes: Oakton Screens The Interrupters
Take an unvarnished look at the stubborn persistence of urban violence – and the heroes who work to end it – at a free screening of The Interrupters. Directed and photographed by Hoop Dreams creator Steve James, who co-produced the film with award-winning author Alex Kotlowitz, this award-winning 2011 documentary charts the course of three CeaseFire "violence interrupters" who work on Chicago's South Side to stop violence at its source. But Ameena, Cobe, and Eddie also must battle personal demons: past struggles with drugs, prison, and murder. As they draw on their troubled histories to stem the mayhem, all three journey toward hope and redemption. The film will begin at 6:30 p.m. on Wednesday, April 2, at Oakton's Footlik Theater, 1600 East Golf Road, Des Plaines. Refreshments will be served.

Part of the Oakton's Chicago Writers Series, this event is generously funded by the Oakton Education Foundation and student activity fees. For more information, contact Lynn Woodbury at 847.635.1953 or woodbury@oakton.edu.
Oakton Art Students Put their Skills on Display at Free Exhibition
Oakton Community College art students will showcase their talent in painting, drawing, ceramics, digital art, and photography at the free exhibition OakArt 2014, which opens Thursday, April 3, at the Koehnline Museum of Art, 1600 East Golf Road, Des Plaines, and runs through Friday, April 25. The public is invited to a gala reception on opening night from 5 – 8 p.m.
The Koehnline Museum of Art is open 10 a.m. – 6 p.m., Monday through Friday, and 11 a.m. – 4 p.m., Saturday.
For more information, call 847.635.2633 or visit www.oakton.edu/museum.
Get the Lowdown on Oakton's Technology Programs
Some of today's hottest careers are in the technology field. Learn how you can train for your dream job at two free Open Houses hosted by Oakton at its Des Plaines campus 1600 East Golf Road, Thursday, April 3, from 4:30 – 6:30 p.m. (Room 1560), or the College's Skokie campus, 7701 North Lincoln Avenue, Wednesday, April 9, from 4:30 – 6:30 p.m. (Room A145/152).
Explore the College's wide range of technology programs through lab tours, nanotech and robotics demonstrations, and an overview of the latest Microsoft Office tips.
Learn more about:
Air Conditioning, Heating, and Refrigeration Technology
Automotive Technology
Computer Applications for Business
Computer Information Systems
Computer Science
Facilities Management and Engineering
Fire Science Technology
Manufacturing
Mathematics
Nanotechnology
Supply Chain Management
In addition, get the lowdown on nanotechnology courses at Skokie's Illinois Science + Technology Park, SAP courses and credentials, Windows 8, and HVAC and energy consumption.
Refreshments will be served. Feeling lucky? Participate in a raffle every half hour (winners must be present). Prizes include USB drives, uninterruptable power supplies, and more.
For more information, call 847.635.1690.
Watch Your Play Come to Life on Oakton's Stage – and Win $200!
Budding playwrights – there's still time to enter your original one-act scripts in Oakton's PlayOn Student Playwriting Competition and Festival. Submit by Friday, April 4! Winners will have their work come alive on stage this summer and receive $200! This unique playwriting contest is open to all community college students in Illinois, Michigan, Minnesota, and Wisconsin!
Scripts may be in any genre or style, but should not have been previously produced. Keep the document to 12 pages, with 12-point font. One submission is permitted per student. E-mail your Word document to skhurana@oakton.edu, and include your full name, phone number, mailing address, e-mail address, and name of college.
PlayOn, now celebrating its sixth year, will be staged July 29 – 31, at Oakton's Des Plaines campus, 1600 East Golf Road. Proceeds benefit performing arts students at the College. Festival tickets are $10 ($5 for students and seniors); tickets go on sale Thursday, May 1.
For more information, e-mail skhurana@oakton.edu.
Auditions for Rabbit Hole Coming up at Oakton
Take center stage in Oakton Community College's production of the Pulitzer Prize-winning script and Tony Award-nominated play Rabbit Hole. Auditions will take place from 6 – 9 p.m., Monday, April 7, and Tuesday, April 8, at Oakton's Studio One, 1600 East Golf Road, Des Plaines. No appointment is necessary.
Adapted as a staged reading, Rabbit Hole focuses on Becca and Howie, who face the aftermath of their son's sudden death and search for a way out of the darkness. Time doesn't necessarily heal all wounds and these devastated parents find that their pain only gets harder to bear as each seeks a way up, out, and toward each other.
The director is seeking men and women of all ethnic groups, ages 20 – 35. Come with a prepared monologue or be ready to read from the script.

Performance dates for Rabbit Hole are May 3 – 4.

For more information about auditions, call 847.635.1897.
Athol Fugard's Powerful Sorrows and Rejoicings Comes to Oakton Stage
Athol Fugard's powerful reflection on life, death, and apartheid comes to Oakton's Studio One. Sorrows and Rejoicings runs April 10 – 13, and April 17 – 19, at 1600 East Golf Road, Des Plaines.
Wife, lover, and daughter come together in post-apartheid South Africa to mourn the man they all loved – Dawid, a poet who fled the country when the government banned his writing – and then returned home to pass away. This semi-autobiographical play speaks universal truths through ghosts who haunt the characters and seem all-too-real – and fights for some small reconciliation between the twin scourges of racism and exile.
On Saturday, April 12, at 8 p.m., the Oakton Educational Foundation will sponsor a special performance to benefit the Performing Arts Scholarship Fund. Tickets are $20 and include a reception after the show.
Enjoy a special $5 preview on Thursday, April 10, at 8 p.m.
Regular performances are scheduled:
Friday, April 11, at 8 p.m.
Saturday, April 12, at 2 p.m.
Sunday, April 13, at 2 p.m.
Thursday, April 17, at 8 p.m.
Friday, April 18, at 8 p.m.
Saturday, April 19, at 8 p.m.
Tickets are $10 for general admission; $8 for students and seniors; and $6 for groups of 15 or more. Call 847.635.1900 to purchase.
Image is Everything at Free Radiologic Technology Information Session
Image is everything! Discover the growing field of radiologic technology, which involves producing images of the human body for use in diagnosing medical conditions, at 5 p.m., Monday, April 14, at Oakton Community College's Des Plaines campus, 1600 East Golf Road (Room 2549).

The College partners with the St. Francis School of Radiography in Evanston to offer a two-year degree in radiologic technology. The Occupational Outlook Handbook reports that employment in this area is expected to grow by more than 22 percent by 2020. Qualified radiologic technologists are needed in hospitals, clinics, physicians' offices, industry, and public health.

Faculty will be on hand to discuss course requirements and industry trends at this information session.
Spaces are limited. To reserve a spot, visit www.oakton.edu/healthcareers or call 847.635.1700.