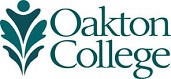 News from Oakton May 27, 2014
Tour Oakton's Des Plaines Campus
Discover why Oakton's the right place to start or resume your higher education during a campus visit on Wednesday, May 28, at 6 p.m., at the College's Des Plaines campus, 1600 East Golf Road (Room 1550).
Find out what you need to know about admission, career and transfer programs, financial aid, student services, and extracurricular activities. Oakton faculty, administrators, staff, and students will be on hand to answer questions.
Oakton offers associate's degrees and certificate programs for students planning to move on to four-year colleges or universities, as well as those preparing for employment in a variety of careers. Accredited by The Higher Learning Commission of the North Central Association of Colleges and Schools, the College is recognized by the Illinois Community College Board and is a member of the American Association of Community Colleges.
To reserve your seat, call 847.635.1835 or visit www.oakton.edu/visit.
Oakton Spotlights HIT at Free Information Session
If you're looking for an exciting health care career you might "hit" the bull's eye by attending a free health information technology (HIT) information session on Wednesday, June 4, at 6 p.m., at Oakton Community College's Des Plaines campus (Room 1560).
Health information technologists manage patient information for hospitals and other health care facilities and practitioners. Career opportunities for health information technicians are promising as the Bureau of Labor Statistics reports that the number of positions in this area is expected to grow by more than 27 percent through 2014. In Illinois, HIT is among the 50 fastest-growing occupations.
Faculty will be on hand to discuss course requirements and industry trends.
Seating is limited! Reserve your spot by visiting www.oakton.edu/healthcareers or calling 847.635.1700.
Think Summer at Oakton
Summer hours start May 30. The campuses in Des Plaines (1600 East Golf Road) and Skokie (7701 North Lincoln Avenue) will be closed on Fridays, Saturdays, and Sundays through August 9.

There's still time to register for summer courses. Eight-week classes begin Monday, June 9, and seven-week classes start Monday, June 16.
Class listings may be found at www.oakton.edu or in the Summer 2014 Credit and Noncredit Class Schedule, available at the campuses in Des Plaines and Skokie.
During summer hours, register in person at either campus – Monday through Thursday, 8:30 a.m. – 7 p.m. Students with a current application on file may register online at my.oakton.edu.
For more information about classes, contact Advising Services at 847.635.1741 in Des Plaines, or 847.635.1400 in Skokie.
Summer Fun at Oakton: LEGO® and Robots!
Calling all young builders and engineers! Students entering grades 4 – 8 are invited to give their critical thinking skills a workout while designing and building LEGO® robots this summer at Oakton's Des Plaines campus, 1600 East Golf Road. The instructional program, which includes a visit to a robotics company as well as mini-competitions and challenges, is meant to demonstrate the opportunities and real-world applications within science, technology, engineering, and mathematics (STEM).
Participants will use LEGO® Mindstorm® NXT, a programmable robotics kit, in courses taught by Oakton faculty. Four sessions are available: July 14 – 17 (grades 4 – 6); July 21 – 24 (grades 6 – 8); July 28 – 31 (grades 6 – 8); and August 4 – 7 (grades 6 – 8). Courses meet Monday – Thursday, 9 a.m. – 3 p.m.
The cost of each four-day session is $300. To register, visit www.oakton.edu/conted. Deadline is one week prior to course start date.
For more information contact Karra Wells at kwells@oakton.edu or 847.635.1425.