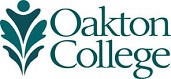 News from Oakton June 3, 2014
Oakton Showcases Health Care Careers at Free Information Sessions
Opportunities in health care careers are growing rapidly. Don't miss your chance to join an exciting profession by attending free information sessions this month at Oakton Community College's Des Plaines campus, 1600 East Golf Road.
Take a closer look at health information technology (HIT) on Wednesday, June 4, at 6 p.m., in Room 1560. Health information technologists manage patient information for hospitals and other health care facilities and practitioners. Career prospects for health information technicians are promising. The U.S. Department of Labor reports that the number of positions in this area is expected to grow by more than 27 percent through 2014 noting, "the demand for health services is expected to increase as the population ages. An aging population will need more medical tests, treatments, and procedures. This will mean more claims for reimbursement from insurance companies." In Illinois, HIT is among the 50 fastest-growing occupations.
Discover the rising field of radiologic technology – producing images of the human body for use in diagnosing medical conditions – on Monday, June 9, at 5 p.m., in Room 2145. The College partners with the St. Francis School of Radiography in Evanston to offer a two-year degree in radiologic technology. According to the U.S. Department of Labor, employment in this area is expected to grow by more than 22 percent by 2020 because "as the population grows older, there will be an increase in medical conditions, such as breaks and fractures caused by osteoporosis, which can require imaging to diagnose them." Qualified radiologic technologists are needed in hospitals, clinics, physicians' offices, industry, and public health.
Faculty will be on hand to discuss course requirements and industry trends.
Seating is limited. Reserve your spot by visiting www.oakton.edu/healthcareers or calling 847.635.1700.
Shine on Stage: Audition for Oakton's Play On
Make your mark on stage. Audition for Play On, a Chicago-based playwriting festival, 6 – 9 p.m., Monday, June 16, and Tuesday, June 17, at Oakton Community College's Studio One, 1600 East Golf Road, Des Plaines. No appointment is necessary.
Now in its sixth year, Play On features six original one-act plays written and directed by community college students. Offerings this year span the spectrum of poignant dramas to screwball comedies by budding playwrights from Oakton, Elgin Community College, the College of DuPage, and Kennedy-King College. Festival directors are casting men and women of all ages and ethnicities. Prepare a monologue and be ready to do cold readings.
Play On will be staged July 29 – 31, at Oakton's Studio One. For more information, call  847.635.1447 or e-mail skhurana@oakton.edu. 
Register for Summer Classes at Oakton Before Time Runs Out
Deadlines to register for summer courses at Oakton are on the horizon. Eight-week classes begin Monday, June 9, and seven-week classes start Monday, June 16.
Class listings may be found at www.oakton.edu or in the Summer 2014 Credit and Noncredit Class Schedule, available at the campuses in Des Plaines (1600 East Golf Road) and Skokie (7701 North Lincoln Avenue).
Register in person at either campus – Monday through Thursday, 8:30 a.m. – 7 p.m. – the College's current summer hours. Students with an existing application may register online at my.oakton.edu.
After enrolling for summer classes, why not register for the fall semester? Autumn course listings may be found at www.oakton.edu or in the Fall 2014 Credit and Noncredit Class Schedule, available the College's two locations. Oakton's fall semester begins Monday, August 25.
For more information about classes, contact Advising Services at 847.635.1741 in Des Plaines, or 847.635.1400 in Skokie.