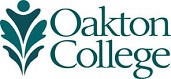 News from Oakton June 10, 2014
Investigate Oakton from Every Angle
If you're investigating colleges, check out Oakton from every angle during a campus visit on Tuesday, June 17, at 6 p.m., at the College's Des Plaines campus (Room 1550).
The visit will feature information about admission, career and transfer programs, financial aid, student services, and extracurricular activities. Oakton faculty, administrators, staff, and students will be available to answer questions.
Oakton offers associate's degrees and certificate programs for students planning to move on to four-year colleges or universities, as well as those preparing for employment in a variety of careers. Accredited by The Higher Learning Commission of the North Central Association of Colleges and Schools, the College is recognized by the Illinois Community College Board and is a member of the American Association of Community Colleges.
To reserve your seat, call 847.635.1835 or visit www.oakton.edu/visit.
Take a Peek at the Plucked Chicken Press
Time is running out to catch the latest exhibition at the Koehnline Museum of Art, 1600 East Golf Road Des Plaines, which pays homage to a beloved local area painter, printer, and poet. Tribute to Will Petersen and the Plucked Chicken Press closes on Thursday, June 19.
In 1978, Petersen, who developed his interest of printmaking while at Michigan State University, founded the Plucked Chicken Press, which was once Chicago area's leading lithographer. Petersen's reputation as a master printer attracted many of the city's prominent artists, and Plucked Chicken thrived until his death in 1994. Now, two decades after Petersen's passing, the Museum acknowledges his legacy with a new portfolio of prints produced by his friends and colleagues, and a selection of lithographs from the Koenhline's collection.
The Koehnline Museum of Art is open Monday – Thursday, 10 a.m. – 7 p.m.

For more information, call 847.635.2633, or visit www.oakton.edu/museum.
Start Your Nursing Career at Oakton
Start your journey toward becoming the next Florence Nightingale by attending a free nursing information session at 4 p.m., Monday, June 23, at Oakton's Skokie campus, 7701 North Lincoln Avenue (Room P103-104).
Nurses may work in a variety of settings including hospitals, physicians' offices, home health care services, nursing care facilities, correctional facilities, schools, or the military. According to the U.S. Department of Labor, employment for registered nurses is expected to increase by more than 13 percent from 2014 to 2018, faster than the average for all occupations. The government agency states this growth will occur for a number of reasons, "including an increased emphasis on preventative care; growing rates of chronic conditions, such as diabetes and obesity; and demand for health care services from the baby boomer population, as they live longer and more active lives."
Faculty will be on hand to discuss course requirements and industry trends.
Seating is limited. Reserve a place by visiting www.oakton.edu/healthcareers or calling 847.635.1700.