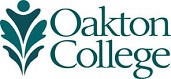 News from Oakton June 17, 2014
Oakton's Juried Art Exhibition Seeks Entries Focusing on Desire
Professional artists who self identify as women are invited to submit entries in all media to Oakton Community College for Gendering Desire: Liberation, Power, and Pleasure by Tuesday, July 29. Entry is free. This juried art exhibition, sponsored by the Koehnline Museum of Art and Women's and Gender Studies (WGS) at Oakton, will take place October 2 – 24.
Oakton's annual WGS exhibition is one of the region's premier art events, attracting hundreds of participants. Themes focus on issues and ideas involving women and the feminine; this year's exhibition focuses on the ways gender influences desire.
From food to the erotic, desire takes many different forms, and gender is implicated in the process, which raises a host of provocative questions. How does gender and sexuality – and the power structures inherent in the construction of these identities – affect our experiences of passion and pleasure? How do we experience passion and pleasure beyond the sexual? Can rigid binaries of male/female, gay/straight be transformed into a more fluid, flexible, liberated experience of desire? Do women really love chocolate more than men?
Submissions must communicate how we express and experience pleasure and desire in the broadest sense, but also how differences of gender and sexuality difference may or may not affect our intimate lives and sexual relationships.
Here's what you need to know:
Artists may submit only one original work for consideration.
Works must be submitted on a compact disc as a JPEG image with a resolution of at least 300 dpi.
The CD must be labeled with the artist's name, title of work, date, and medium. It also should contain an artist statement/biography in narrative form as a Microsoft Word document not exceeding 150 words (no resumes). The statement should refer to the specific artwork submitted.
View complete guidelines here.
Submit entries to: Gendering Desire: Liberation, Power, and Pleasure Exhibition, Koehnline Museum of Art, Oakton Community College, 1600 East Golf Road, Des Plaines, IL 60016.
For more information, contact Nathan Harpaz at 847.635.2633 or nharpaz@oakton.edu.
No Classes at Oakton on July 7
Oakton's campuses in Des Plaines and Skokie will not hold classes on Monday, July 7, in observance of Independence Day. Courses will resume on Tuesday, July 8.
The College is currently under its summer hours and is closed on Fridays, Saturdays, and Sundays through August 9.
Oakton's Koehnline Museum Features Pillar of Fire Artist
Celebrate the works of the sculptor most noted for the Chicago Landmark Pillar of Fire, a 33-foot-high, abstract bronze sculpture marking the origin of the 1871 Chicago Fire, starting July 10, at Oakton's Koehnline Museum of Art, 1600 East Golf Road, Des Plaines. Egon Weiner: Pillar of Human Emotions will feature sculptures from the Museum's collection, as well as recently discovered bonze, metal, and wooden pieces.
Enjoy a public reception on opening night, from 5 – 8 p.m. This free exhibition runs through Friday, September 19.
Born and trained in Vienna, sculptor Egon Weiner (1906 – 1987) came to the United States in 1938 to escape Nazi persecution and served as professor of sculpture and life drawing at the School of the Art Institute of Chicago (1945 – 1971). He supported artists to take risks and reveal "the expression of that fire that burns in all of us." Weiner also is noted for sculpting the emotional busts of architects Frank Lloyd Wright, Dankmar Adler, and Louis Sullivan, as well as novelist Ernest Hemingway.
The Koehnline Museum of Art is currently operating under its summer hours – Monday – Thursday, 10 a.m. – 7 p.m. The museum's regular hours – 10 a.m. – 6 p.m., Monday through Friday, and 11 a.m. – 4 p.m., Saturday – resume August 11.
For more information, call 847.635.2633, or visit www.oakton.edu/museum.
Summer Fun at Oakton: LEGO® and Robots!
Attention future builders and engineers! Students entering grades 4 – 8 are invited to give their critical thinking skills a workout while designing and constructing LEGO® robots this summer at Oakton's Des Plaines campus, 1600 East Golf Road. The instructional program, which includes a visit to a robotics company as well as mini-competitions and challenges, is meant to demonstrate the opportunities and real-world applications within science, technology, engineering, and mathematics (STEM).
During the camp, participants will use LEGO® Mindstorm® NXT, a programmable robotics kit, in courses taught by Oakton faculty. Four sessions are available: July 14 – 17 (grades 4 – 6); July 21 – 24 (grades 6 – 8); July 28 – 31 (grades 6 – 8); and August 4 – 7 (grades 6 – 8). Courses meet Monday – Thursday, 9 a.m. – 3 p.m.
The cost of each four-day session is $300. To register, visit www.oakton.edu/conted. Deadline is one week prior to course start date.
For more information contact Karra Wells at kwells@oakton.edu or 847.635.1425.
Discover All that Oakton Has to Offer During Campus Visit
Discover why Oakton is the ideal place to start or continue your college education during a campus visit on Monday, July 14, at 6 p.m., at the Des Plaines campus, 1600 East Golf Road (Room 1550).
The visit will feature information about admission, career and transfer programs, financial aid, student services, and extracurricular activities. Oakton faculty, administrators, staff, and students will be available to answer questions.
Oakton offers associate's degrees and certificate programs for students planning to move on to four-year colleges or universities, as well as those preparing for employment in a variety of careers. Accredited by The Higher Learning Commission of the North Central Association of Colleges and Schools, the College is recognized by the Illinois Community College Board and is a member of the American Association of Community Colleges.
To reserve your seat, call 847.635.1835 or visit www.oakton.edu/visit.
Register for Oakton Fall Classes
Registration is still available for Oakton fall classes, which may be found at www.oakton.edu or in the Fall 2014 Credit and Noncredit Class Schedule, at the campuses in Des Plaines and Skokie.
Register in person at either campus from Monday through Thursday, 8:30 a.m. – 7 p.m., the College's current summer hours through August 10. Students with an existing application may register online at my.oakton.edu.
For more information about classes, contact Advising Services at 847.635.1741 in Des Plaines, or 847.635.1400 in Skokie.