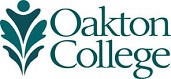 News from Oakton June 24, 2014
Oakton Showcases Health Care Careers at Free Information Sessions
Careers in health care are growing rapidly. Don't miss the chance to join an exciting profession by attending free information sessions this summer at Oakton Community College's campuses in Des Plaines (1600 East Golf Road) and Skokie (7701 North Lincoln Avenue).
Discover the rising field of radiologic technology – producing images of the human body for use in diagnosing medical conditions – on Wednesday, July 16, at 2 p.m., in Room C114, at the Skokie campus. The College partners with the St. Francis School of Radiography in Evanston to offer a two-year degree in radiologic technology. According to the U.S. Department of Labor, employment in this area is expected to grow by more than 22 percent by 2020 because "as the population grows older, there will be an increase in medical conditions, such as breaks and fractures caused by osteoporosis, which can require imaging to diagnose them." Qualified radiologic technologists are needed in hospitals, clinics, physicians' offices, industry, and public health.
Find out more about medical laboratory technology on Thursday, July 17, at 11 a.m. in Room 2139, at the Des Plaines campus. Medical laboratory technicians perform test procedures, collect blood samples, prepare solutions, and maintain quality control procedures. These health professionals work in hospitals, physicians' offices, private labs, and in industrial and commercial sales, marketing, and insurance positions. The U.S. Department of Labor reports that careers for medical laboratory technicians are expected to grow by more than 10 percent by 2020.
Learn about phlebotomy on Thursday, July 17, at 11 a.m. in Room 2139, at the Des Plaines campus. A phlebotomy technician obtains blood samples for laboratory testing and may also be responsible for working in situations that require the collection of urine specimens and throat cultures. Procedures must be performed to insure specimen integrity while causing minimal trauma to the patient.
Gain insight into the career of a pharmacy technician on Thursday, July 17, at 1 p.m., in Room 2139, at the Des Plaines campus. Pharmacy technicians provide practical assistance for registered pharmacists who work in drug stores, hospitals, community ambulatory care centers, home health care agencies, nursing homes, and the pharmaceutical industry. The U.S. Department of Labor cites that pharmacy technician professions are anticipated to rise by more than 22 percent from 2014 to 2018, much faster than the average for all occupations "because of the growing number of middle-aged and elderly people expected to use prescription drugs."
Enroll quickly as seating is limited. Faculty will be on hand to discuss course requirements and industry trends.
Reserve a place by visiting www.oakton.edu/healthcareers or calling 847.635.1700.
Game on! Attend Oakton's Trivia Night Fundraiser
Put on your thinking caps and enjoy a night of friendly competition, while raising money for Oakton Community College scholarships by attending Trivia Night at 6 p.m., Thursday, July 24, at The Curragh Irish Pub, 8266 Lincoln Avenue, Skokie.
Organized by Oakton's Alumni Council, friends, family, and fans of Oakton alumni are welcome. Form your own team (four to six players) or make new friends while journeying through time by answering two rounds of general trivia questions about the past few decades.
Hurry! Space is limited and tickets ($40 per player) must be purchased in advance by calling 847.635.1893 or visiting www.oakton.edu. Entry fee includes: two-hour open bar (photo ID required), appetizers, door prizes, and a $10 donation to student scholarships.
In addition, guests attending Trivia Night will have the opportunity to win free tickets to Scholar Chips, a private Oakton Educational Foundation event at Rivers Casino, 3000 South River Road, Des Plaines, on Friday, August 22.