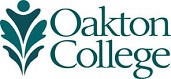 News from Oakton July 29, 2014
Jumpstart Your Career at Oakton's Automotive Technology Open House
Get ready to rev up your repair skills and jumpstart your automotive career in as little as three semesters by attending Oakton's Automotive Technology Open House on Wednesday, August 13!
Find out how to obtain the training needed to become a service advisor, line technician, warranty specialist, automotive parts salesman, or a junior service center manager. Meet faculty, tour the lab, and learn more about the College's diesel program, automotive certificate, and associate in applied science degree.
Need more incentive? Attend to win great prizes including a car detailing certificate, bar stool, car cleaning kit, coffee mugs, and baseball hats (must be present to win). Refreshments will be served.
For more information, contact Michael Peat, Oakton's automotive technology chair, at 847.635.1906 or mpeat@oakton.edu.

The College's automotive lab is located in Room 1951, at the Des Plaines campus, 1600 East Golf Road.
Nanotechnology Now: Open Houses Showcase Growing Field
Looking for the fast track to a rewarding science career? Join Oakton Community College for two free Open Houses on Thursday, August 14, and Thursday, August 21, highlighting nanotechnology – one of the most rapidly growing career fields. Attend either open house from 6 – 7:30 p.m., at the College's state-of-the-art nanotechnology lab at Skokie's Illinois Science + Technology Park (IS+TP).
By 2015, the nanotechnology industry will need two million workers and approximately six million supporting positions worldwide. On the cutting edge of science, nanotechnology plays a significant role in biology, chemistry, engineering, medicine, and physics – from building microprocessors and delivering anti-cancer drugs efficiently to making clothes more stain resistant and improving sunscreen absorption.
Learn more about the College's nanotechnology offerings and tour the lab, which features atomic force, scanning electron, and fluorescence microscopes. Refreshments will be served.
Register at ne3i.eventbrite.com. For more information, call 847.376.7042 or e-mail jcarzoli@oakton.edu.
The IS+TP is located at 8045 Lamon Avenue.
Rat Pack Impersonator Rex Tuley Headlines Fundraiser for Oakton Scholarships
Entertainer Rex Tuley headlines Scholar Chips, Oakton Community College's Educational Foundation fundraiser for student scholarships, at Rivers Casino on Friday, August 22.
Tuley, a resident of the Northwest suburbs, will provide over two hours of lively entertainment filled with renditions of songs by well-known crooners including the Rat Pack's Frank Sinatra and Dean Martin.
In addition, enjoy succulent hors d'oeuvres, a delicious dinner buffet, and an open bar. Tickets are $65 each for this lively evening of entertainment. To get yours, call 847.635.1893.
Attendees must be 21 years or older.
"Last year, over 300 guests attended Scholar Chips, raising $28,000 for student scholarships," said Elena Couto, Oakton's manager of development and alumni relations. "We are hoping for an even greater show of support this year so that the Educational Foundation can meet its goal of raising $50,000 at the event."
Festivities start at 5 p.m., at 3000 South River Road, Des Plaines.
Special thanks to the event's Royal Flush sponsor AON. Full House sponsors include First Bank of Highland Park, The Northern Trust Company, Robbins Schwartz, and Turner Construction Company. Other sponsors consist of Abbey Paving Company, Daubenspeck & Associates, Fisher Container Corporation, Gaertner Scientific Corporation, and Sikich LLC.