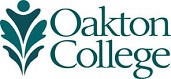 News from Oakton August 5, 2014
Health Care Professionals Over 50: Learn Spanish at Oakton
According to the U.S. Census Bureau, Spanish is currently the second most spoken language in the United States. Gain a new skill for your profession by enrolling in Introduction to Spanish for Health Care Workers Age 50 and Over offered at Oakton Community College.
Learn how to converse with Spanish-speaking patients and guests in any health care setting. Master Spanish cultural expressions, basic greetings, and commonly-used medical terminology (including diagnostic tests). Hone your ability to recognize and understand cultural and social factors that can improve your communication skills.
This 10-week course meets Wednesdays, 4 – 6 p.m., starting September 3, at the College's Skokie campus, 7701 North Lincoln Avenue. Register by Friday, August 22 and enroll for just $79! After August 22, course cost is $100. No prior knowledge of Spanish required. This class is offered through the American Association of Community Colleges Plus 50 Encore Completion Program.
Register today at www.oakton.edu/conted.
Questions? E-mail skhurana@oakton.edu or call 847.635.1447.
Jumpstart Your Career at Oakton's Automotive Technology Open House
Get ready to rev up your repair skills and jumpstart your automotive career in as little as three semesters by attending Oakton's Automotive Technology Open House on Wednesday, August 13!
Find out how to obtain the training needed to become a service advisor, line technician, warranty specialist, automotive parts salesman, or a junior service center manager. Meet faculty, tour the lab, and learn more about the College's diesel program, automotive certificate, and associate in applied science degree.
Need more incentive? Attend to win great prizes including a car detailing certificate, bar stool, car cleaning kit, coffee mugs, and baseball hats (must be present to win). Refreshments will be served.
For more information, contact Michael Peat, Oakton's automotive technology chair, at 847.635.1906 or mpeat@oakton.edu.

The College's automotive lab is located in Room 1951, at the Des Plaines campus, 1600 East Golf Road.
Find Your Future in Nanotechnology
Find your future in a field that's growing by leaps and bounds! By 2015, the nanotechnology industry will require two million workers and approximately six million supporting positions worldwide. Get a head start in this innovative profession at free open houses hosted by Oakton Community College on Thursday, August 14, and Thursday, August 21. Attend either open house from 6 – 7:30 p.m., at the College's state-of-the-art nanotechnology lab at Skokie's Illinois Science + Technology Park (IS+TP).
On the cutting edge of science, nanotechnology plays a significant role in biology, chemistry, engineering, medicine, and physics – from building microprocessors and delivering anti-cancer drugs efficiently to making clothes more stain resistant and improving sunscreen absorption.
Learn more about the College's nanotechnology offerings and tour the lab, which features atomic force, scanning electron, and fluorescence microscopes. Refreshments will be served.
Register at ne3i.eventbrite.com. For more information, call 847.376.7042 or e-mail jcarzoli@oakton.edu.
The IS+TP is located at 8045 Lamon Avenue.
Explore Health Care Careers at Oakton 
Interested in a health care career? Then you won't want to miss free upcoming information sessions in August at Oakton's Des Plaines campus. These seminars showcase the College's degree and certificate programs. Faculty will be on hand to discuss course requirements and industry trends.
Find out what it takes to become a physical therapy assistant (PTA) on Monday, August 18. A PTA works under the direction of a physical therapist and helps rehabilitate people with injuries or diseases affecting muscles, joints, bones, nerves, or the cardiopulmonary system. Employment opportunities for PTAs are expected to grow nationally at a faster rate than most careers through 2020. Learn more at 4:30 p.m., in Room 1610.
Take a closer look at health information technology (HIT) on Tuesday, August 19. Health information technologists manage patient information for hospitals and other health care facilities and practitioners. Career prospects for health information technicians are promising. The U.S. Department of Labor states that the number of positions in this area is expected to grow by more than 27 percent through 2014 noting, "the demand for health services is expected to increase as the population ages. An aging population will need more medical tests, treatments, and procedures. This will mean more claims for reimbursement from insurance companies." In Illinois, HIT is among the 50 fastest-growing occupations. This session commences at 6 p.m., in Room 1610.
Oakton's Des Plaines campus is located at 1600 East Golf Road.
Questions? Visit www.oakton.edu/healthcareers or call 847.635.1700.
Rat Pack Impersonator Rex Tuley Headlines Fundraiser for Oakton Scholarships
Entertainer Rex Tuley headlines Scholar Chips, Oakton Community College's Educational Foundation fundraiser for student scholarships, at Rivers Casino on Friday, August 22.
Tuley, a resident of the Northwest suburbs, will provide over two hours of lively entertainment filled with renditions of songs by well-known crooners including the Rat Pack's Frank Sinatra and Dean Martin.
In addition, enjoy succulent hors d'oeuvres, a delicious dinner buffet, and an open bar. Tickets are $65 each for this lively evening of entertainment. To get yours, call 847.635.1893.
Attendees must be 21 years or older.
"Last year, over 300 guests attended Scholar Chips, raising $28,000 for student scholarships," said Elena Couto, Oakton's manager of development and alumni relations. "We are hoping for an even greater show of support this year so that the Educational Foundation can meet its goal of raising $50,000 at the event."
Festivities start at 5 p.m., at 3000 South River Road, Des Plaines.
Special thanks to the event's Royal Flush sponsor AON. Full House sponsors include First Bank of Highland Park, The Northern Trust Company, Robbins Schwartz, and Turner Construction Company. Other sponsors consist of Abbey Paving Company, Daubenspeck & Associates, Fisher Container Corporation, Gaertner Scientific Corporation, and Sikich LLC.
Get in Tune with Oakton Music Courses
Ludwig van Beethoven once said, "Music is a higher revelation than all wisdom and philosophy." Unleash your musical talent – and earn college credit – by enrolling in instruction courses this fall at Oakton Community College. Music courses are available for students of all abilities.
Whether you enjoy performing solo or as part of a group, Oakton has something for everyone ranging from choir to woodwind ensemble.
Music classes begin Monday, August 25, at Oakton's Des Plaines campus, 1600 East Golf Road.
Course listings may be found online at www.oakton.edu, or in the Fall 2014 Credit Class Schedule, available at the Des Plaines location or Skokie campus (7701 North Lincoln Avenue).
Questions? Contact Glenna Sprague, Oakton professor of music at 847.635.1905.