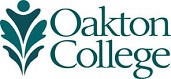 Oakton's PTA graduates notch perfect pass on national licensure exam
(Nov. 29, 2016) Oakton Community College physical therapist assistant (PTA) graduates are batting .1000 when it comes to passing the national licensure exam administered by the state. Oakton students scored a 100 percent first-time pass rate for the second straight year.
"We're so proud of our students for all their hard work and dedication," says Luanne Olson, Oakton's PTA chair. "This is not an easy program, as there are so many different hands-on skills one has to learn. The program requires students to learn specific abilities such as helping patients reduce pain and improve function due to muscular imbalances or recover after a stroke. For our students to go on to pass the licensure exam on the first try says a great deal about the strength of our PTA program."
In 2016, the average Oakton student score of the 30 candidates was 90 percent, much higher than 75 percent needed to pass the exam that allows graduates to practice in Illinois.
"Oakton's faculty and staff set high standards and expectations that allow PTA students to succeed," Dean of Science and Health Careers Ruth Williams says. "The consistently high pass rates further establishes Oakton's PTA department as a model program for the college and enhances our reputation in our district and surrounding communities."
Oakton's PTA department consists of full-time professors Luanne Olson, Melissa Mendoza and MaryAnn Nedorost, along with part-time instructor Roberta Hansen.
The U.S. Department of Labor reports that employment in this field is expected to grow more than 30 percent through 2024—much faster than the average for all occupations—due to an active aging population and the need to treat people with mobility issues stemming from chronic conditions such as diabetes or obesity. Starting salaries for a PTA in the Chicago area ranged between $50,000 and $70,000 a year in 2014-15, depending on work setting and employer, according to salary.com.
For more information about Oakton's PTA program, call 847-635-1844. To learn more about Oakton's health career offerings, visit the Oakton website or attend one of the college's many health care career information sessions.