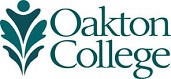 Oakton's International Education Week focuses on human migration
(Nov. 8, 2016) Learn about the causes and effects of human migration during Oakton Community College's International Education Week activities, Nov. 14 -18. Free presentations—including speakers, films and study abroad fairs—are open to the public and take place at both college campuses, 1600 E. Golf Road, Des Plaines, and 7701 N. Lincoln Avenue, Skokie.
This year's theme is "Human Migration: Root Causes, Responses and Ramifications."
"The issue of refugees affects millions of people right now, especially with the increase of immigrants entering Europe; it has also become an election issue in the U.S.," said Oakton's Global Studies Coordinator Katherine Schuster, Ph.D. "It's a very complex topic, and our goal is to offer perspectives from different parts of the world."
Valentine Eben, Ph.D., a student at the University of Minnesota, will serve as the keynote speaker. Eben will kick off the week with his lecture, "The Refugee Crisis in Africa and its Impact on Europe and the U.S.," at 9:30 a.m., Monday, Nov. 14, in Room 1604 at the Des Plaines campus.
Eben is an organizer with the open source and media democracy network Indymedia. A native of West Africa, he helped orchestrate pro-democracy protests in Cameroon, which led to his exile to Germany in 1998. While in Europe, Eben immersed himself in grassroots campaigns to garner public support for social justice causes.
Oakton's celebration of International Education Week also features noted speaker Mesbah Kamal, Ph.D., professor of history at the University of Dhaka in Bangladesh. Kamal will deliver the talk, "Political Movements of Indigenous Peoples in Bangladesh: Refugee and Internally Displaced Person Issues," at 12:30 p.m., Thursday, Nov. 17, at Oakton's Des Plaines campus (Room 1604).
A specialist on plurality and diversity issues, Kamal hold the position of general secretary of the Bangladesh History Congress and serves as chair of the Research and Development Collective, a leading research and policy advocacy institute in Bangladesh.
International Education Week is an initiative by the U.S. Department of State's Bureau of Educational and Cultural Affairs and the U.S. Department of Education, and is sponsored at the college by Oakton's Global Studies Program, with support from Oakton's Educational Foundation. A complete schedule of Oakton International Education Week events is available online at www.oakton.edu/globalstudies. Please note, Friday sessions are open to Oakton faculty, administrators and staff only.
For more information, contact Katherine Schuster at 847.376.7118 or schuster@oakton.edu.