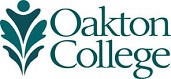 Oakton Owls men's basketball captain earns player of the week honors
(Nov. 9, 2016) Oakton Community College sophomore point guard and captain Ryan Matthew (Park Ridge, Maine South High School) was selected men's basketball District 4 player of the week according to the latest Region IV National Junior College Athletic Association report.
Oakton, which competes in Division II, went 2-0 last week with wins over Truman College (82-77) and College of DuPage (67-65). Matthew averaged 21.5 points, 3.5 rebounds, and 4 assists in those two games, including shooting 54 percent from the field and 81 percent from the charity stripe.
As a freshman for Oakton, Matthew averaged 11.4 points, 4.5 assists and 5.8 rebounds per game.
"We ask Ryan to do a lot and he responded with an impressive week propelling us to two wins," said Mick Reuter, head basketball coach of the Owls. "Ryan has a diverse and mature skill set that he displays every game."