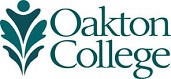 Oakton musicians spread cheer at Winter Noteworthy Festival
(Nov. 22, 2016) Get out of the cold and warm up to enchanting musical performances at the Oakton Community College Winter Noteworthy Festival. The college presents a week-long celebration of Oakton's gifted student performers and exceptional music faculty Dec. 4 - 9, at the Footlik Theater, 1600 E. Golf Road, Des Plaines.
Be a part of one or more of five musical concerts during the festival:
Guitar Ensemble, Sunday, Dec. 4, at 2 p.m.
Enjoy acoustical selections from modern to classical with several unique arraignments and an original composition. Students perform solo and combo pieces under the direction of Tom Clippert, a member of the Avanti Guitar Trio and graduate of the Yale University School of Music.
String Ensemble, Monday, Dec. 5, at 8 p.m.
Gifted performers play classical and contemporary music with some theatrical surprises along the way under the direction of Oakton music faculty member Daniel Golden, former principal viola of Orchestra London Canada. Arrive at the Performing Arts Center at 7:30 p.m. for a special Take Note Conversations, an educational pre-concert discussion about the music featured in the evening's performance.
Vocal Recital, Wednesday, Dec.7, at 8 p.m.
Voice students, present solos and duets directed by Eileen Berman, a member of Oakton's music faculty. They will sing your favorites from Broadway, opera, classical and contemporary songbooks.
Choral Recital, Thursday, Dec. 8, at 8 p.m.
Enjoy the skillfully blended choral harmonies of the Oakton Community Choir performing a collection of seasonal, classical, Broadway and contemporary songs, directed and conducted by Eileen Berman.
Jazz Invasion, Friday, Dec. 9, at 8 p.m.
Oakton's award-winning Jazz Band, under the direction of Robert Evans, performs many jazz styles from blues to swing, bebop to Afro-Cuban jazz, cool jazz and jazz-funk. Arrive at the Performing Arts Center at 7:30 p.m. for Take Note Conversations, an enlightening discussion about the history, techniques, and background of the of the evening's music.
General admission tickets for each performance are $5. Call 847.635.1900 or purchase tickets online at www.oakton.edu/tickets.