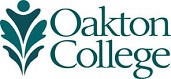 Oakton hosts Dec. 6 'Speaker Showcase'
(Nov. 29, 2016) Oakton Community College speech students will explore creative and informative styles of public oration at "Speaker Showcase," Tuesday, Dec. 6. The free event is open to the public and begins at 8 p.m. in the college's Footlik Theater, 1600 E. Golf Road, Des Plaines.
Led by Bob Gynn, the showcase director, students will display presentation skills on a spectrum of topics, from educational to inspirational to comical.
"This is a terrific end-of semester program displaying top-notch student speakers who will display their finest performances," said Gynn, also a professor of speech and theater at Oakton. "The showcase is a way of training exceptional speakers—one of the top skills you can have for success in business and in life."
Call 847.635.1900 for more information.