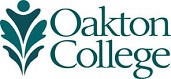 "Growth Machine" author speaks at Dec. 1 Oakton business series event
(Nov. 18, 2016) Consultant, author and business expert Jack Trytten will teach attendees how to fine tune their marketing decisions at a seminar sponsored by the Oakton Community College Business Department at 6 p.m., Thursday, Dec. 1, Room 1606, 1600 E. Golf Road, Des Plaines. The educational seminar is free to any member of the community interested in developing a marketing strategy.
Attendees will have the opportunity to network with Trytten and Oakton business faculty and department chairs from 6 to 6:30 p.m. After Trytten's presentation, the author will hold a Q&A session, followed by a book signing.
Trytten, a nationally recognized consultant, has worked with numerous companies to develop winning formulas for new product and service launch strategies. His clients include Kraft, Amoco, Ingersoll-Rand, Schlage Door Hardware and Arthur Andersen. Trytten is widely published and has authored two popular business books, "The G Point-How to Turn Your Business into a Growth Machine" and "The Failure of Marketing - Why Your Company isn't a Growth Machine." He is an MBA graduate of the Ross Business School at the University of Michigan.
This is the second of four business book author series events at Oakton. Additional presentations with other noted authors are scheduled on the following dates:
Wednesday, Feb. 15, 2017—Review of Super Bowl Advertising, with Tim Calkins; and
Thursday, May 4, 2017— How to Innovate Like Edison, featuring Sarah Caldicott.
For additional information about the series, email Tom Byrne at tbyrne@oakton.edu.