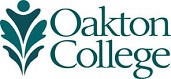 Oakton Owls women's basketball team loaded with talent
(Nov. 1, 2016) Mallory Gonzalez (Mount Prospect, Prospect High School) is up for the challenge that comes with being named captain of the Oakton Community College women's basketball team for the 2016-17 season. Last year, the multi-talented 5-10 guard averaged 11.2 points, 4 assists and 7.2 rebounds in an injury-plagued season and is eager to improve on those numbers for the upcoming campaign.
"I've been working hard with the team and bonding with each player personally," Gonzalez said during one of the team's final practices before the start of the season. "Communicating with each other is going to be the key for us to win many games this year. I take my role as captain very seriously, and I'm looking forward to seeing our hard work pay off."
According to Oakton Head Coach Melissa Rauschenberg, entering her third season with the Owls, Gonzalez is vital to the team's success.
"Mallory's extremely knowledgeable, as she can play any position on the floor for us," Rauschenberg said of her Illinois Skyway Collegiate Conference (ISCC) All-Conference player. "She also passes along her understanding of the game to help her teammates get better."
Atorena "T" Michael (Lincolnwood, Niles West High School), another ISCC All-Conference player, will run the offense as point guard for the Owls. Michael averaged 7.5 points and 4.9 boards last season.
"As point guard I've been spending extra time with players so they will trust me and look up to me as a leader. I'm ready to step up my play this year," Michael said.
Rauschenberg also said she expects newcomer Marian Ismail (Niles, Maine East High School) to make immediate contributions.
"Marian is very talented and has a nice shot," Rauschenberg said. "She also sees the court well, which is very important since she'll be playing as a two guard."
Rauschenberg, who honed her basketball skills playing at Maine South High School, led the Owls to the ISCC title in her first season as head coach in the 2014-15 season.
"Coach is demanding but fair," Michael added. "She's young but extremely serious. I like that she engages with us in practice and joins in during scrimmages."
The Owls tip off the season at 7 p.m. Tuesday, Nov. 1, at Joliet Junior College.