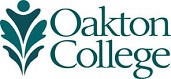 Oakton Owls women's basketball forward earns player of the week honors
(Nov. 22, 2016)  Oakton Community College sophomore forward Doris Garcia (Wood Dale, Fenton High School) was named Division II District D women's basketball player of the week, according to the latest National Junior College Athletic Association report.
The athletic, 5-9 forward shot 48 percent from the field in losses to Bryant and Stratton College and Lincoln College, averaging 19 points and 12.5 rebounds per game.
On the season, Garcia leads the Owls (0-6) with 11.2 points and 10.4 rebounds a contest.
"Doris can just about be counted on to score a double-double every time she steps on the court for us," said Melissa Rauschenberg, head basketball coach for the Owls. "She is a dominant offensive player who is tough to guard against."