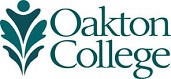 Oakton Owls men's basketball captain earns player of the week honors
(Dec. 20, 2016) Oakton Community College sophomore point guard and captain Ryan Matthew (Park Ridge, Maine South High School) was selected men's basketball District 4 player of the week according to the latest Region IV National Junior College Athletic Association report. This is the second time this season Matthew earned this distinction.
Oakton, which competes in Division II, went 1-1 last week with a loss to Black-Hawk Moline College (85-79) and a victory over St. Clair County College (85-81). Matthew averaged 26 points per game, 8.5 rebounds and 5 assists during that span. He also shot 45 percent from the field and 88 percent from the charity stripe.
Matthew leads the Owls with 4.5 assists per game and is second in scoring with 16.8 points per game.
"The honor is well deserved. Ryan is a tireless worker, and as he goes, our team goes," said Mick Reuter, Owls head basketball coach. "His consistency and leadership are evident in our recent growth and results."