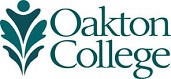 Oakton signs open letter to incoming U.S. administration for climate action
(Dec. 22, 2016) This week, 170 higher education leaders including Oakton Community College President Joianne L. Smith  are sending an open letter on climate action to the incoming administration in Washington, D.C.
Presidents and chancellors from universities in 35 states signed the letter, organized by Boston-based nonprofit Second Nature, urging President-elect Donald J. Trump and the incoming congress to accelerate progress toward a clean energy future.
Smith's support of the letter urges elected officials to support participation in the Paris Agreement climate research and investment in the low-carbon economy and is in alignment with Oakton's history of initiatives to reduce the college's environmental impact. In 2007, Oakton formed the Green Committee, which comprises an interdisciplinary team of staff, faculty and students who meet regularly to outline and prioritize sustainability initiatives on and off campus. In addition to guiding decisions about operations and practices, the committee also sponsors events and activities throughout the year.
The letter encourages officials to stick to carbon reduction and clean energy targets pledged in the Paris Agreement; to encourage academic research to ensure that our national climate, energy and security policies are based on scientific and technical knowledge; to invest in clean-energy infrastructure to help the country adapt to changing climate hazards and to grow American jobs.
Oakton remains dedicated to sustainability, as the college's 2013-17 strategic plan Connecting What Matters notes, "Green initiatives have made sustainability a priority in a wide range of institutional practices including academic offerings, grounds-keeping practices and maintaining both the internal and external environments."
Recently, the Margaret Burke Lee Science and Health Careers Center (Lee Center), designed by Legat Architects and built by Turner Construction, earned the prestigious LEED Gold certification from the U.S. Green Building Council. The rating system honors "best-in-class" building practices that "save money and resources and have a positive impact on the health of occupants, while promoting renewable, clean energy."
The Lee Center—a 93,000 square-foot building that houses the college's anatomy, biology, chemistry, earth science, medical laboratory technology, nursing, physical therapist assistant, physiology and physics programs—marks Oakton's first LEED Gold certified facility and places the college in a very limited company of Illinois higher education institutions that have achieved the designation.
"Climate change is a threat to our future health and safety," said Smith. "We are delighted to unite with other higher education institutions in an attempt to make our planet safer for generations to come. Colleges have a responsibility to serve as leaders—to teach students and the community how to understand science and put that understanding into practice to make a positive difference in our community and the world."
A full list of schools supporting the open letter can be found on the Second Nature website.