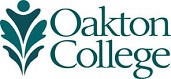 Top 10 of 2016: Faculty, Staff, Leadership Excellence (10)
Oakton Community College is committed to a culture of excellence in service to students, and recognition in 2016 illustrates that commitment.
Vice President for Student Affairs Karl Brooks, Ed.D., was selected Region IV-East Outstanding Community College Professional by NASPA Student Affairs Administrators in Higher Education.
Assistant Professor of Anthropology and Sociology Megan Klein was awarded Loyola University's President's Medallion.  It is the highest award the university bestows on a student.  
Testing Center Coordinator Maureen Jancila was presented with a Patriot Award from Illinois Employer Support of the Guard and Reserve. Jancila was nominated for the award by Petty Officer Second Class (PO2) Jay Kim, a testing center assistant who is in the United States Navy Reserve and assigned to Naval Station Great Lakes.
Professor of Humanities and Philosophy Peter Hudis's 2015 biography, entitled, "Frantz Fanon, Philosopher of the Barricades," and numerous works on Rosa Luxemburg have made him an in-demand speaker at academic conferences worldwide.  In 2016 alone, he spoke in China, England, Germany, Poland, Norway, New York City, Los Angeles and Lexington, Kentucky.
Winners of the 2016 Ray Hartstein Awards for Outstanding Professional Excellence in Teaching were Bill Strond, professor of biology, for full-time faculty, and Peter Kolos, Division of Social Sciences and Business, for part-time faculty. Gloria Liu, STEM coordinator, received the Classified Staff Excellence Award. Krissie Harris and Mohammed Mehdi were each presented with the college's first-ever Living Diversity Award.
"Building a culture where students are not only held to high expectations, but supported in their journey, is among the most important things we do at the college," says Oakton President Joi Smith.