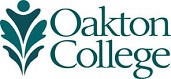 Top 10 of 2016: Construction of a New Student Center (2)
After a decade of work to create a new space for students, construction for a new student center at Oakton Community College began in June. The new $2 million facility is on track to open for the spring semester, 2017, when classes begin Jan. 17.
Created in existing space across from the cafeteria, the new student center will integrate student-related activities that had previously been located across campus. The center will feature a large multipurpose lounge area with a fireplace, television screens and floor-to-ceiling windows offering scenic views of the lake to the north. The new center will provide approximately 7,300 square feet of dedicated space for student leadership, organizations, clubs, activities, recreation, group study and student meetings at the Des Plaines campus and features new electrical, energy-efficient LED lighting and data layouts.